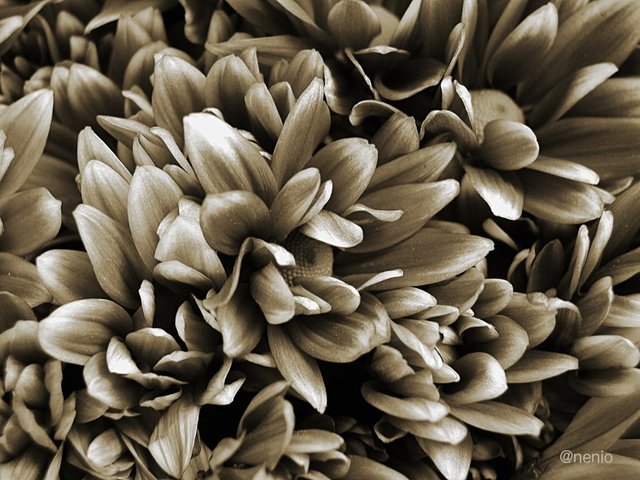 Photo of a bouquet of flowers in sepia tome. I took this photo in a flower market in Hong Kong. I consider that the sepia tone suits quite well to this image. Do you agree?
The camera used for this photo was a Olympus C3000Z and the settings were: (1/100 sec.; F 2.8 ; 100 ISO).
Click on the image, in order to see it on full-screen.
With this photo I am participating in the MonoMad photo contest, organized by @brumest and @monomchromes. You can read the rules of this contest here.
---
---
I invite you to visit my more recent photographic posts:
Sunsets over Caracas,
Space Needle y la arquitectura Googie,
Concurso de fotografía Cervantes -- 1ra entrega -- La Belleza del Caos and
Bahía de Chichirivichi de la Costa.