Went to our local multiplex the other night and while we were waiting, I was mesmerised by these mirrors that were wrapped around the pillars. Perhaps small things really do amuse small minds!
So from these slivers of glass you get to see a totally distorted view of reality which isn't always a bad thing as it allows one the luxury to examine the mundane from a new angle and with a new approach.
I think there is a point here that perhaps our eyes and minds are just like those mirrors and that when we accept that all that we see or think may not be the true reality then we can began to examine our own beliefs and search out what that reality is.
Of course, I also thought it simply made a really nice, colourful picture!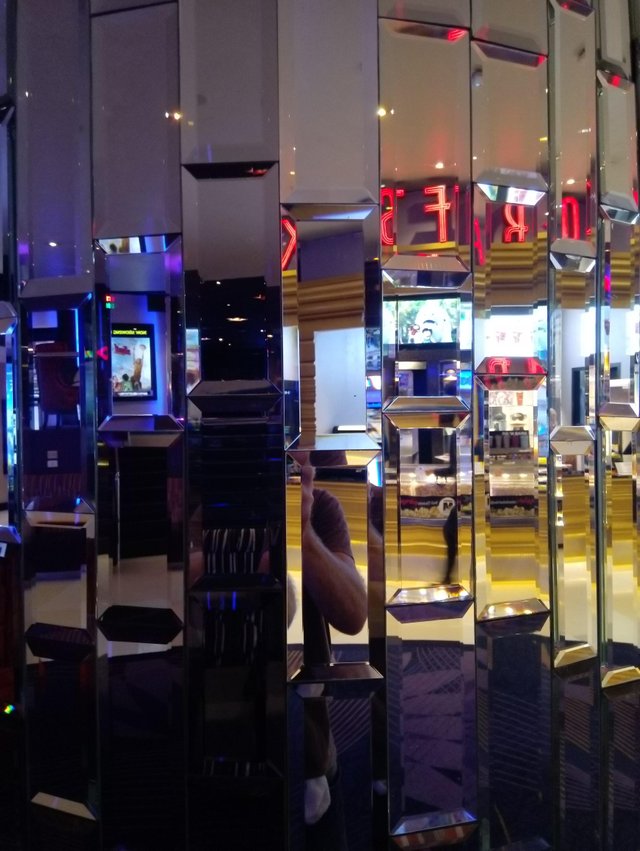 Do you prefer reality distortion thinly sliced.....