My Mum's Idea of a Great Photo...
Why fit in when you were born to stand out? ~ Dr. Suess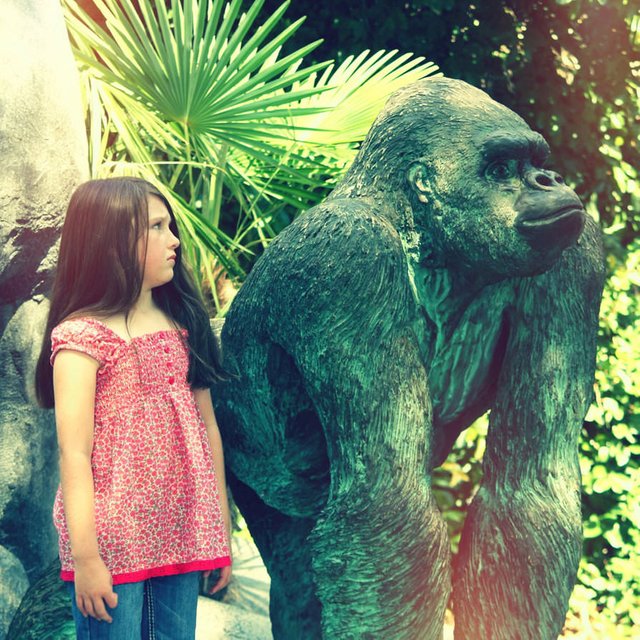 When I was younger my family always bought annual passes to the local Zoo and my Mum always wanted to take pictures like this one and at first I thought this particular statue was creepy but my protests of not wanting to have my picture taken fell on deaf ears. Many years later it's a pretty cool shot considering my expression.