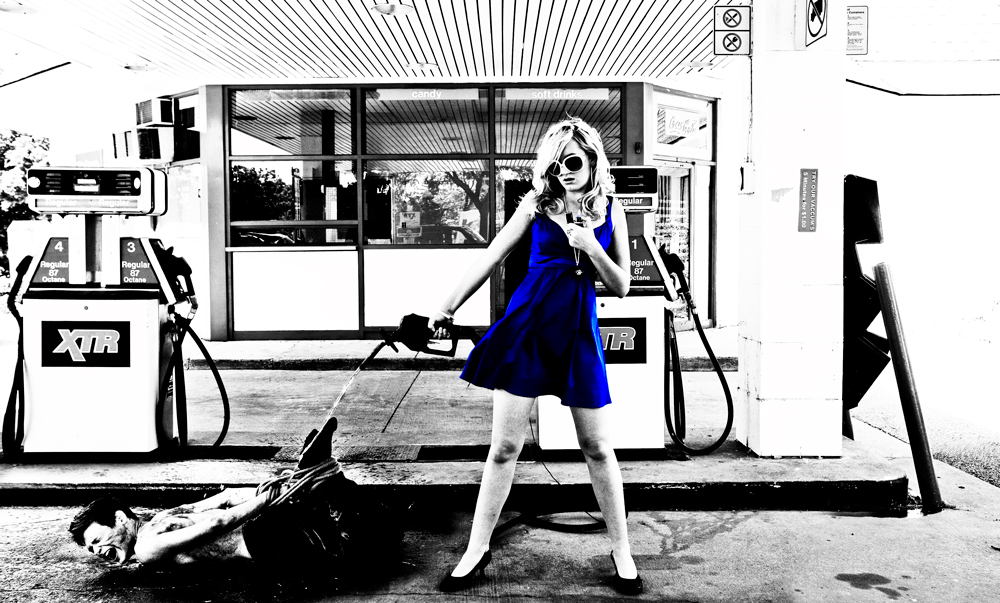 Just watched Sin City and got inspired :)
Saw this dress blue dress and got my friend into it, found an abandoned gas station, tied another friend up, and here's the result!
Turning your photos black and white makes images more dynamic. And then selecting just one color really puts a punch to the whole thing. Also, don't be afraid cranking the contrast up—it's okay to overdo it, sometimes!
(The gas station really was abandoned, I'd never light a fire near a working one!)
What dangerous thing would you do just to get that one shot?
molly warhol