When du dich nach Urlaub sehnst schau einfach nach oben. Es ist faszinierend wie sich die Welt verändert, wenn man seinen Blick nach oben richten, auf die Fassaden der Häuser oder auf Baumkronen.
When you want to go on holiday just lookup...
It's is so fascinating how everything is different when looking to the sky, on the facades of the houses or the gathering of trees.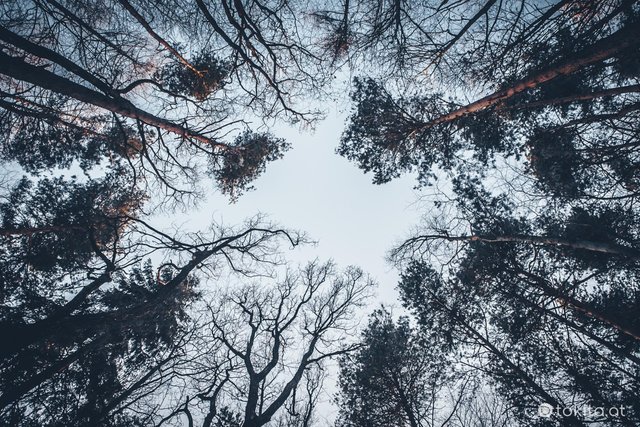 Canon 5D MarkII, ISO 100, 1/200s, F6.3, 24mm
Es eröffnet neue Perspektiven und löst inspirierende und frische Gedanken aus - der Frühling kann kommen! Probiere es mal aus... aber stolpere nicht ;)


Turning the head to the sky changes the perspective and makes me absorb new impressions which triggers new and refreshing thoughts in my mind - thats spring...
Just try it... but don't fall ;)