As I already said in my previous post, macro season is open! New things are getting photographed these days. Today was a rainy day so I thought to take photos of raindrops but I gave myself challenge. Challenge was to take photos with flashlight and create amazing results. Everyone can photograph droplets but with flashlight you can get different kinds of lights that are passing through droplets.
Like this one photo. Flashlight was placed under the rose leaf to create this strong red color. Without flashlight, photo would be just a ordinary.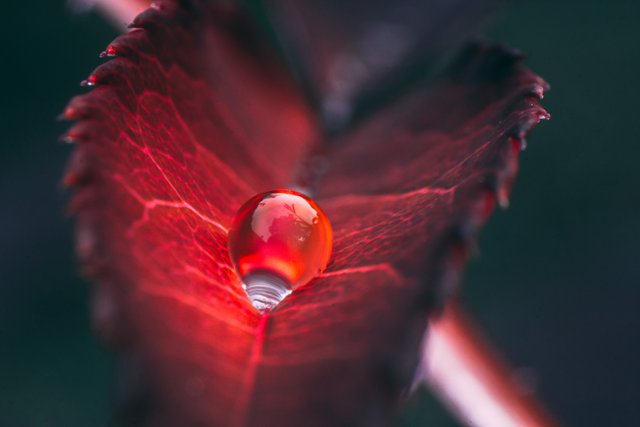 Same position but different lighting and it gives photo where colors are different than in first one. Flashlight was placed behind droplets, as you can see. And with this lighting leaf produced purple color.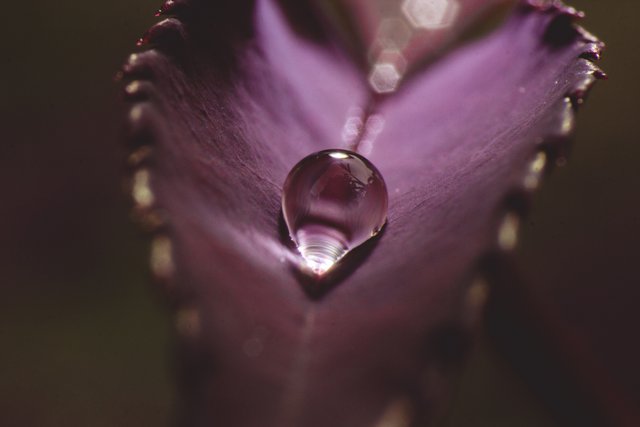 This is how it looks photo without any artificial lighting, boring and dull. There is no contrast or any separation from background.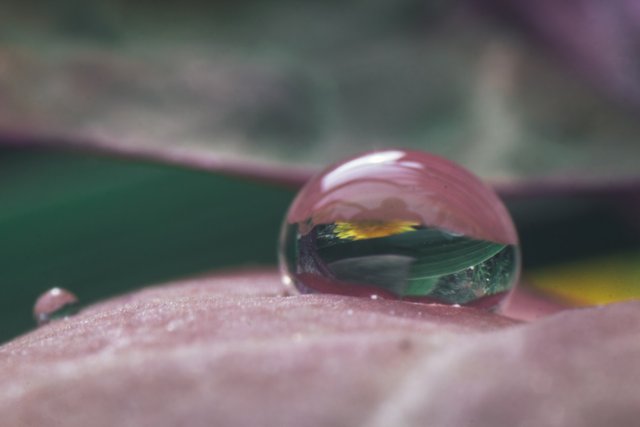 In this photo, light was coming from a side, creating strong contrast and great separation. It gave such a nice details to drop itself. Reflection that produces this droplet is abstract and amazing to look at.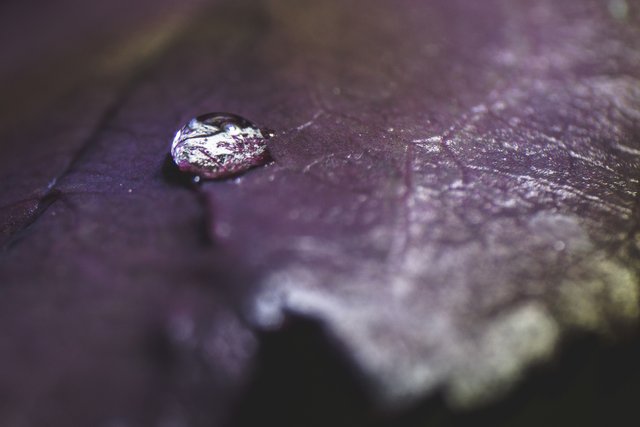 As I was finishing photographing droplets I came to this little fellow, size like a fly. He was at the entrance of our house, just chilling there on wall, doing nothing. :D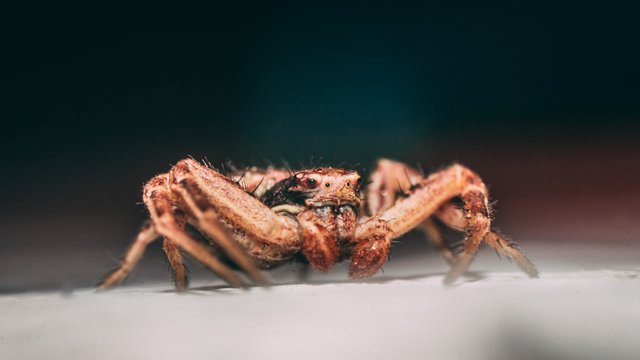 After I done editing these photos above I had to go outside again, I had to find one more insect to photograph. I found this one, don't know name but one thing that I know is that he doesn't love to move very often so it was great subject for taking photos of it.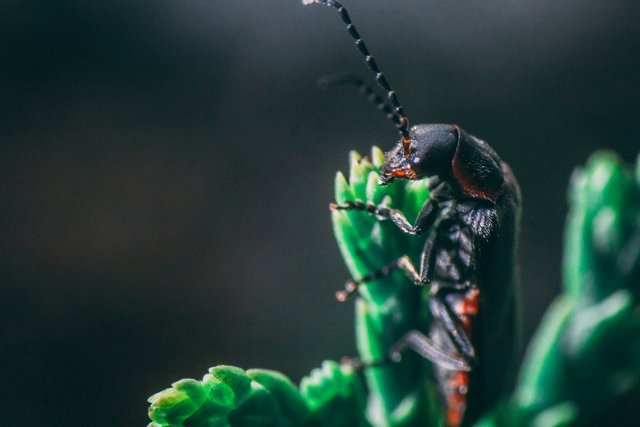 Have great rest of the day! Cheers! :)