The Fractal Architectures by photographer Laetitia Soulier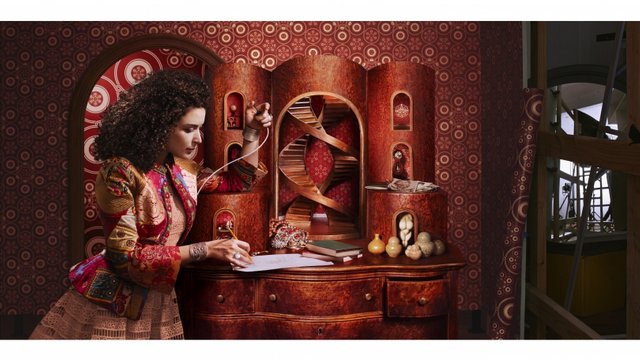 At the exhibition in the exhibition hall Hood Downtown in 2016, the works of the modern French photographer Laetitia Soulier were presented. She bases her images and sculptures on the idea of ​​fractal geometry, where each area has a direct scale relationship to the other, realizing that part of the world that she creates implies an understanding of the whole.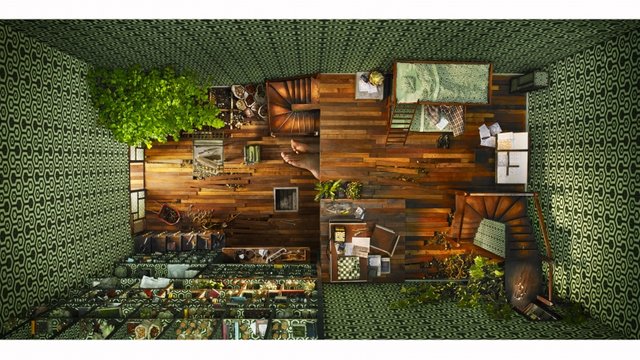 To achieve its effect, it builds carefully hand-crafted models that are steps for one camera lens. For each photo, she creates an entire universe. For each series of pictures "Matryoshka dolls" and "Square roots" - visual themes are constant, and many of the pieces of furniture are used repeatedly, but the set is redone for each individual image. Despite the fact that she worked on the models for several months, she still applies postproduction to her work in order to unite the various elements that we see, and especially to get coverage the way she wants it. Soulier moves effortlessly and without prejudice between the tools of the hand and those that the computer offers, between pliers and Photoshop.
Soulier uses fractals to define her carefully built environments occupied by humans: Lilliputian universes constructed of logic and imagination in equal parts. She names each sub-series (The Matryoshka Dolls and The Square Roots) after the formula for the fractal logic involved with that set of interiors.
Source: http://hoodmuseum.dartmouth.edu/explore/exhibitions/laetitia-soulier