The Decepticons are REAL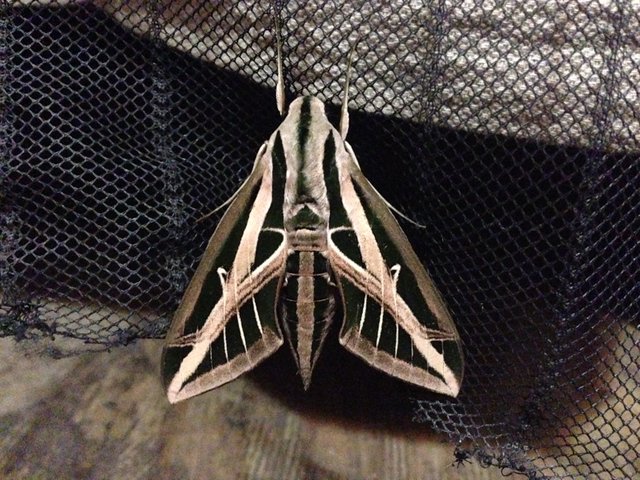 Well no… Actually it's a fekkin' huge moth!
Honestly, I didn't think I had the nerve to get as close to it as I needed to in order to take decent pictures using my iPhone.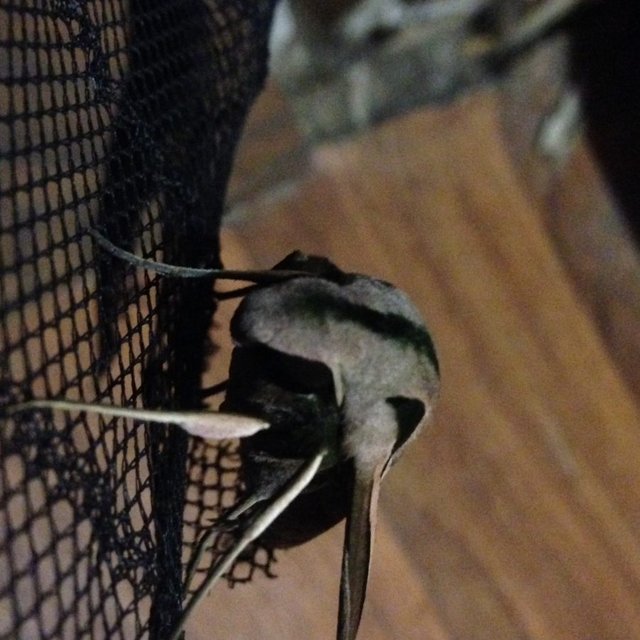 I could not believe how absolutely gorgeous it was. And as you will see, it had no problem staying perched on my screen as I took close-ups.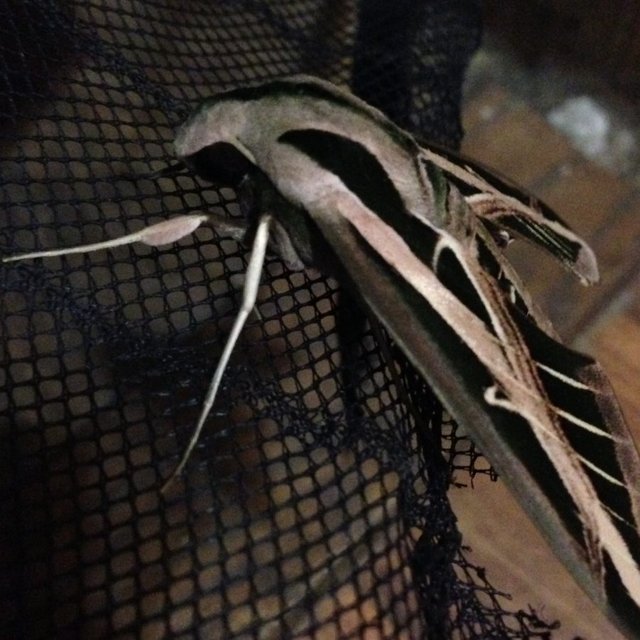 I never thought I was a bugs and critter kinda gal, but I've seen so many beautiful flora and fauna since I've moved to Florida that I cannot help searching them out.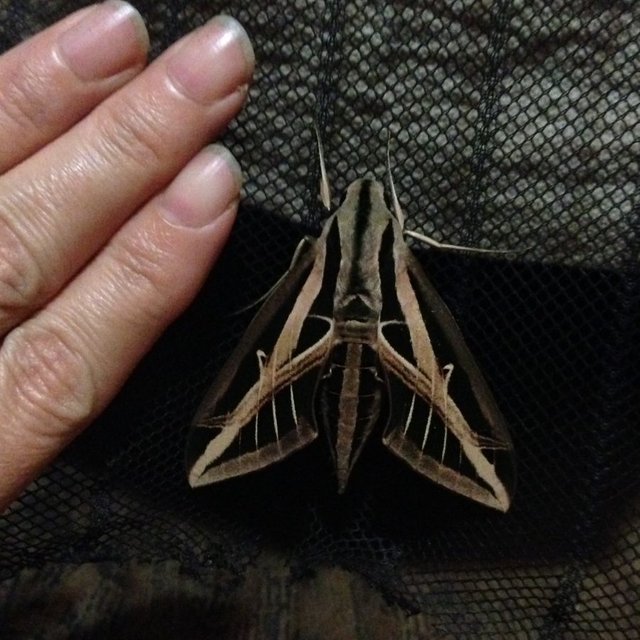 And that's my hand right next to it!
Thank goodness it didn't move while I was taking the photos or I would have freaked out a little bit.
But I told it to just sit pretty and that I wasn't going to hurt it - so there it stayed.
And yes, I talk to animals, bugs, the weather, and my imaginary friends too.
• Pictures taken March, 2016 with my iPhone.
---
Eumorpha Fasciatus
Their habitat is generally in subtropical and tropical locations but their range is from Northern Argentina to southern California, then east toward Texas, Florida, Mississippi and South Carolina, however they have been found to stray as far north as Michigan, New York and Nova Scotia.
Their food mainly consists of flower nectar. [citation]
Beyond that, I have not really found a lot of information about the Banded Sphinx.
---
Your comments, upvotes and shares are always appreciated. Thank you.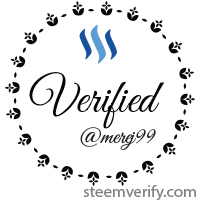 Request your own verification badge @ Steem.chat
---
Wall of Steemit love: