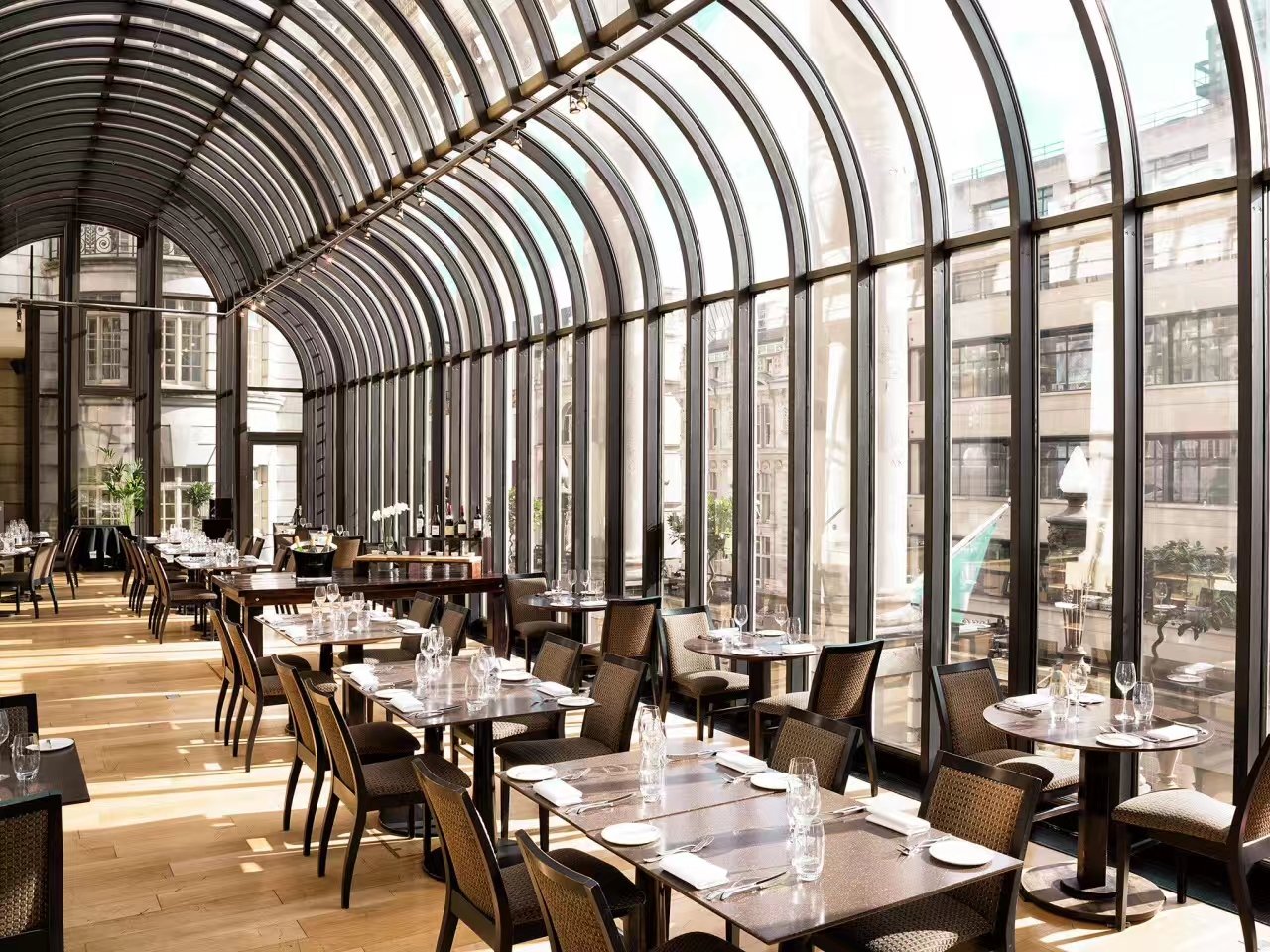 It's quite rare that I get to have afternoon tea in the city where it all started, and even more so just a few moments from the infamous Afternoon Tea at the Ritz! But today, I'll be having afternoon tea at "Le Meridien Piccadilly Hotel" which is also a five star luxury hotel.
I'm always curious to see what food offerings luxury hotels have because they are very much part of the experience. Nowadays a lot of people visit hotels not just for the comfort of the bedrooms, but its facilities and the food. Meridien is no different in that it has a top class restaurant on it's second floor with some of the beautiful views of Piccadilly. They achieve this with having the seating area in the glass terrace overlooking the streets below.
With so much ambient light, it's difficult to not appreciate how wonderfully modern and luxurious the place is.
The place is dual function with dinner in the evening, or you can either have lunch or afternoon tea during the day. It's a combination of a modern British grill also showing off it's classic gin bar.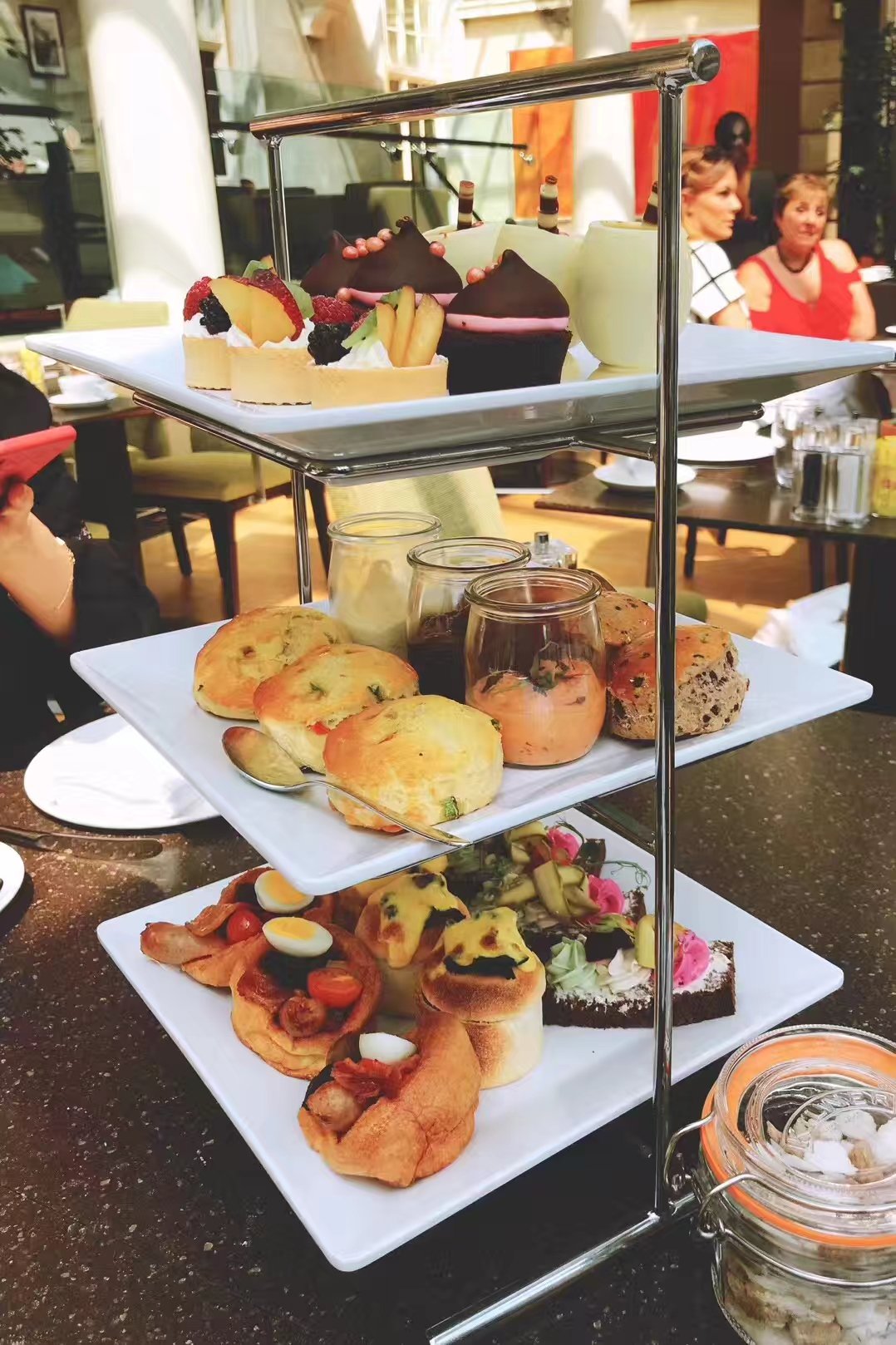 I really liked the shiny black and white furniture and incredible atmosphere made only possible with the fully glass terrace. The glass atrium simply floods the room with so much natural light.
Most of the afternoon tea offering is quite standard, but you'll notice they are not afraid to serve some other non-afternoon tea style dishes as well. One example is this the curious egg benedict which you will see more often in the morning breakfast menu. The food is otherwise composed of thee standard finger sandwiches, scones with clotted cream and jam, and selection of French pastries served with choice of tea or coffee.
My friend decided to combine breakfast with lunch and so went for their peculiar English Breakfast before our afternoon tea, honestly, I have no idea how she manages all that food.