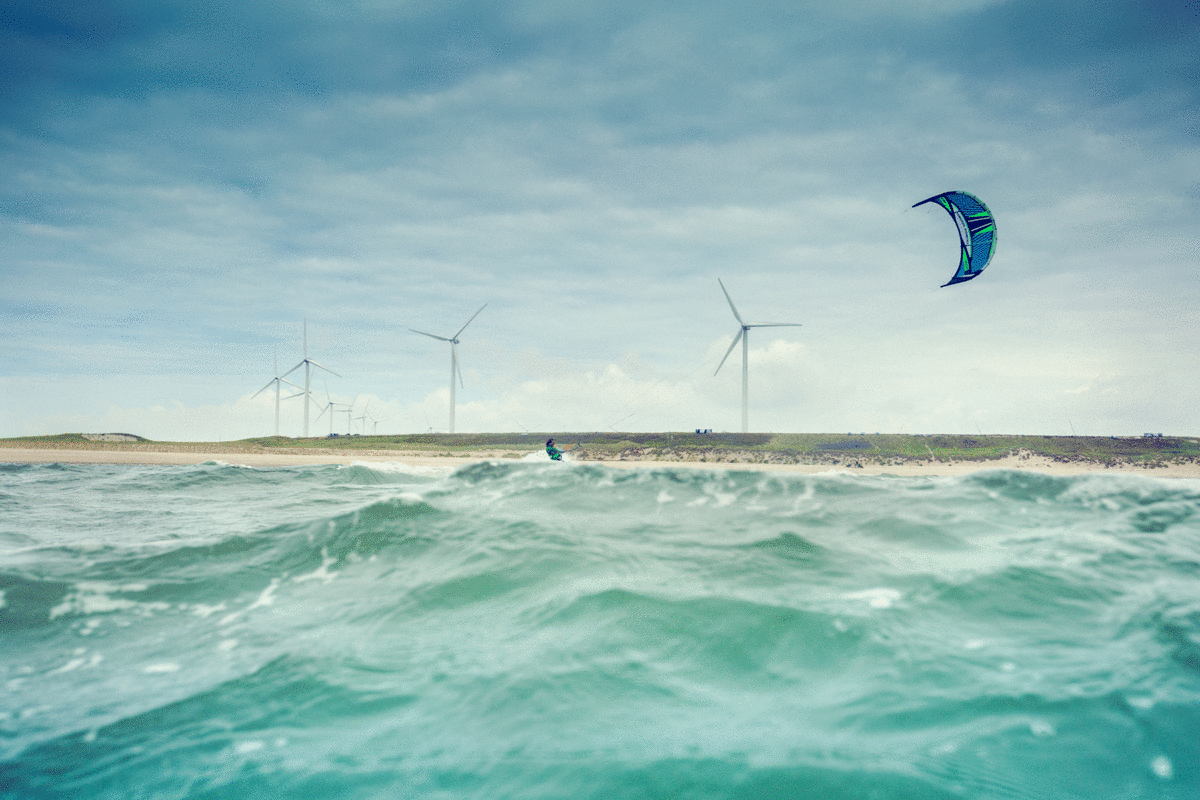 Gif animation showing the different layers added together creating the final image.
Intro
Yes, also in photography it's often about taking risks and profiting from it's high rewards. In this case Taking the risk to go swimming alone in the sea far from the shore, being surrounded by fast kite surfers while being camouflaged by the waves.
No, not a Ideal situation if it comes to your safety, and quite exhausting. In this case photography needs to be something you can do with "your eyes closed" understanding your gear perfectly. Since almost all your energy and focus goes to predicting where nature is going to take you and moving accordingly with it. Next to that you have to be aware that the kite surfers go fast and with you in the water hiding behind a wave it can become very dangerous.
Loosing or damaging your gear would be the least of your problems! So, what do I do to keep myself safe?
Gear
To keep myself as save as posable I don't use a hard case for this type of photography, since I find this to heavy to handle. With this EWA marine I can ad a bit of air and I can use the camera as a floating device in distress. (downside on crash or contact chances are the gear will be lost).
The camera I'm using is a Canon 5D MK III with a 16 - 35MM L F 2.8 lens or a Canon 35mm L F1.4 or a Canon 50mm L F1.2.
Safety Gear
Next to that I always wear / have with me:
semi-wetsuit ( 6/ 8) that is thick enough to keep me warm for a long time
Life jacket
3 flares in my life jackets pocket
Flippers
Emergency whistle
Which after this shoot I extended with:
2 knives 1 on my arm and one on my leg
depending on the temperature (gloves and boots)
Helmet
snorkle & glasses.
Something else I always try to do is to keep the Emergency whistle close or in my mouth when posable when I find the spot to start the photography. When a kiter comes in in a crazy trajectory or when I'm hidden in the waves I try to blow it and give away my location.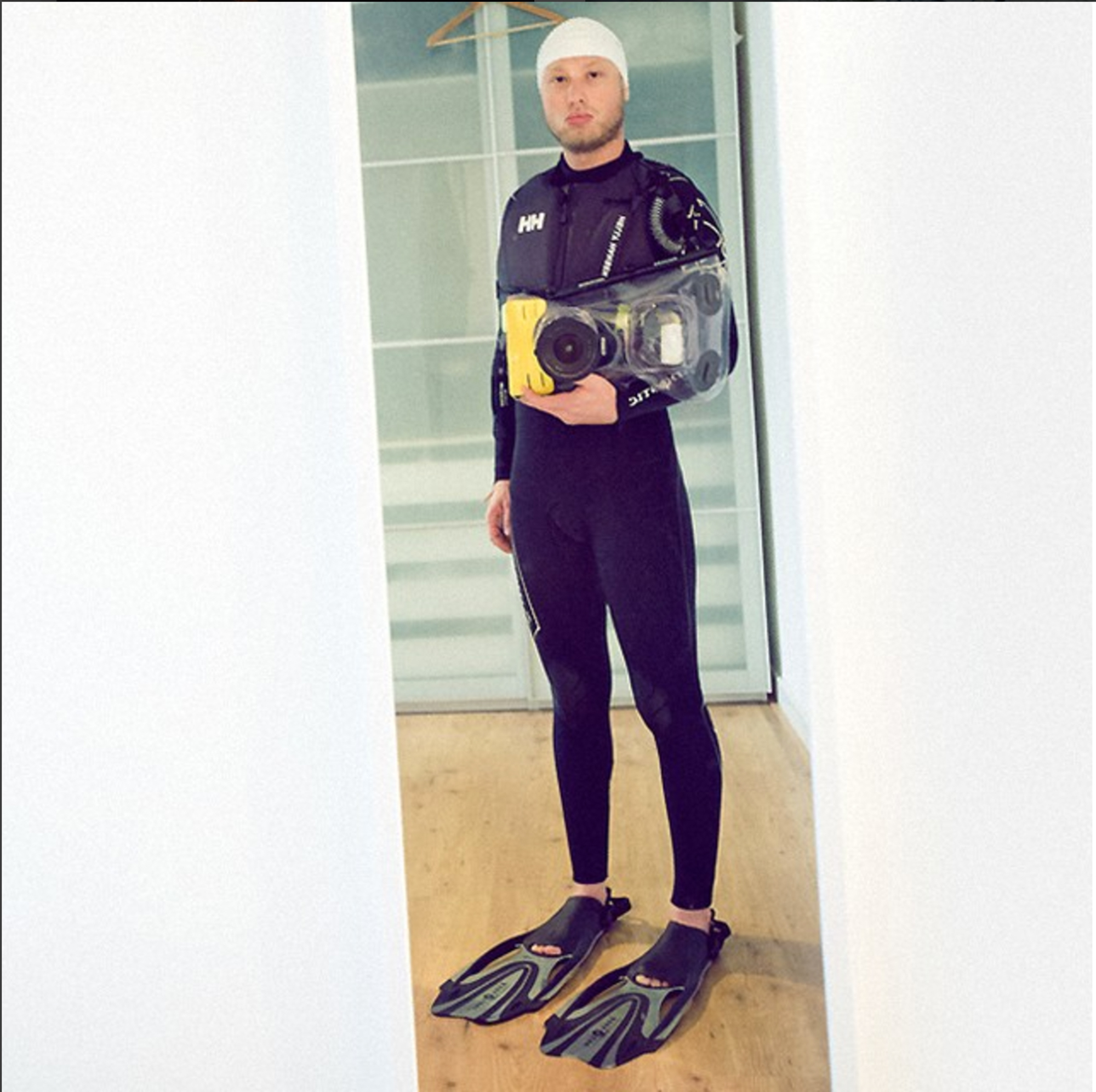 "Previous setup"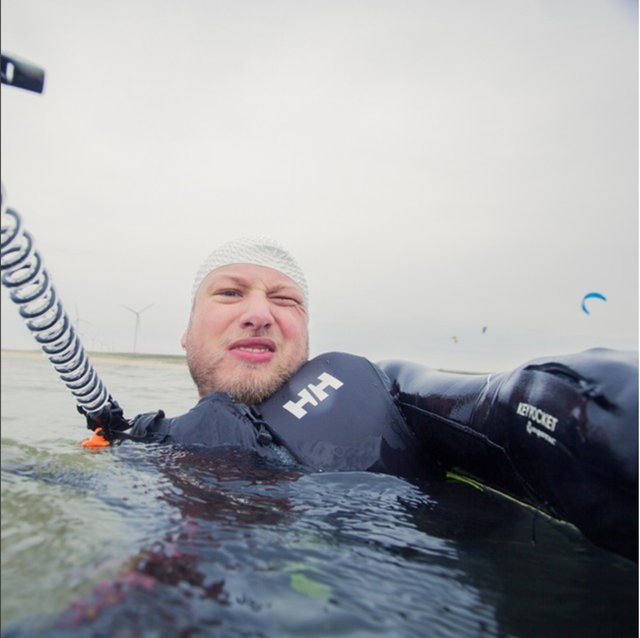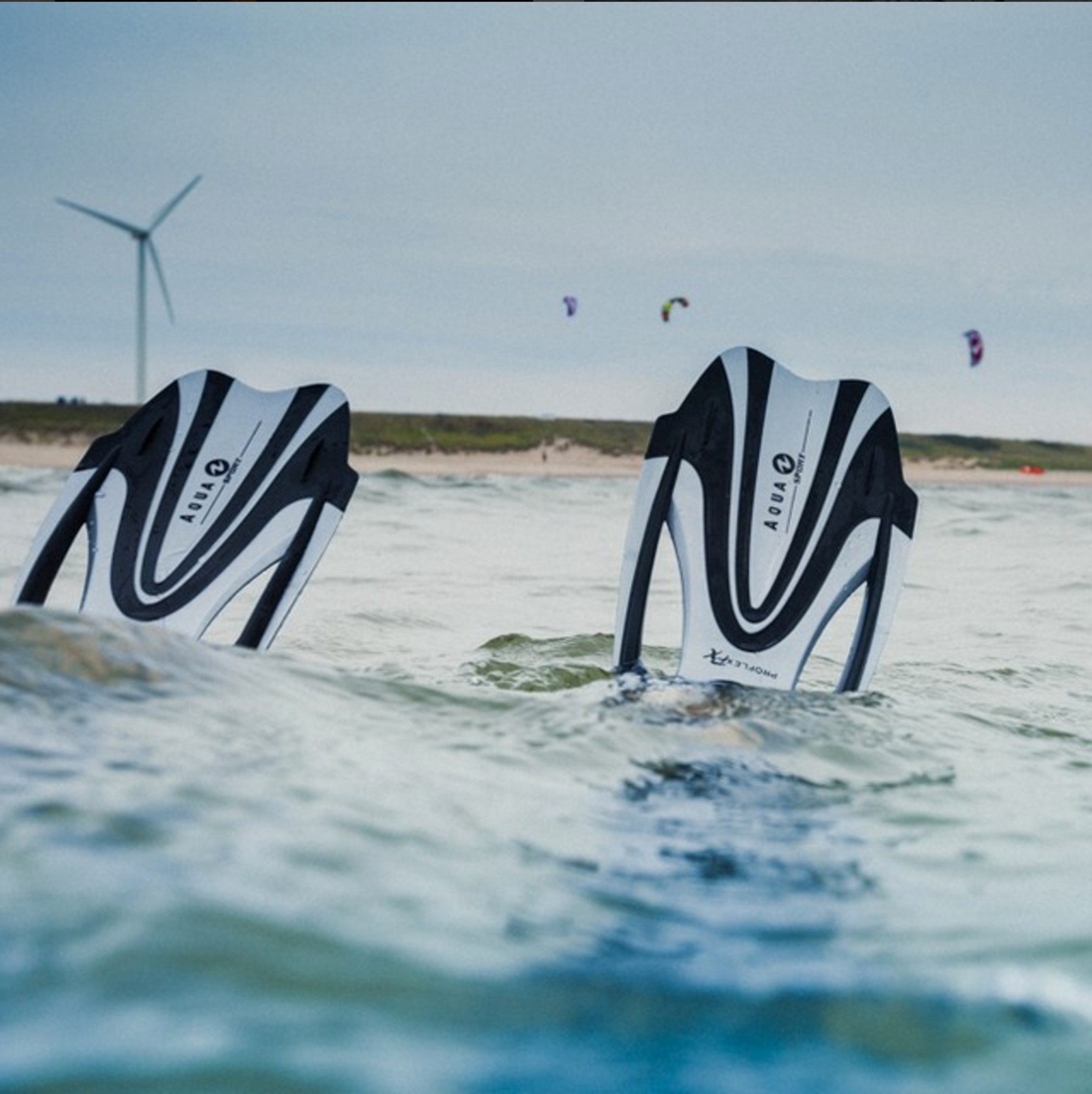 Post process
As you have seen in the Gif animation, the image is build up out of several Images, since the idea I had in mind would be even more dangerous if there actually where that many kiters that close around me. + I would never get the "perfect" image out of it.
This Is why I decided to swim and take images of the angle that I wanted that you can see in the first image. This in my opinion would show the perfect angle on the kite surfing spot from the sea. Now I only needed to stay close to this spot angle to capture all other frames. Since the frames that you see are of course not the only frames that I took.
Being in the water and depended on nature and the kite surfers requires many shots until you can even combine your best shots into one image.
Below you can see the 11 images that I have chosen to put together into one, (if I may say it myself) stunning end result.
1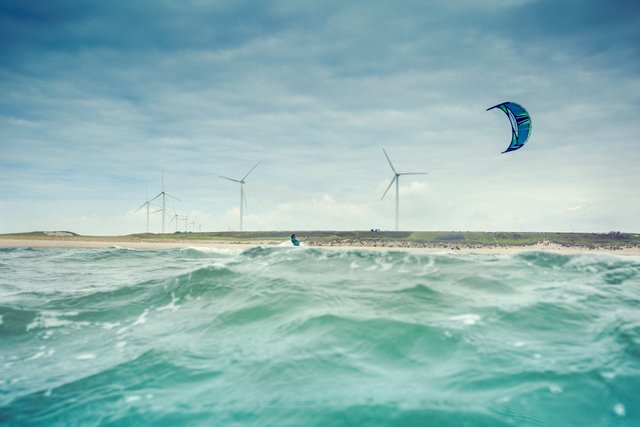 2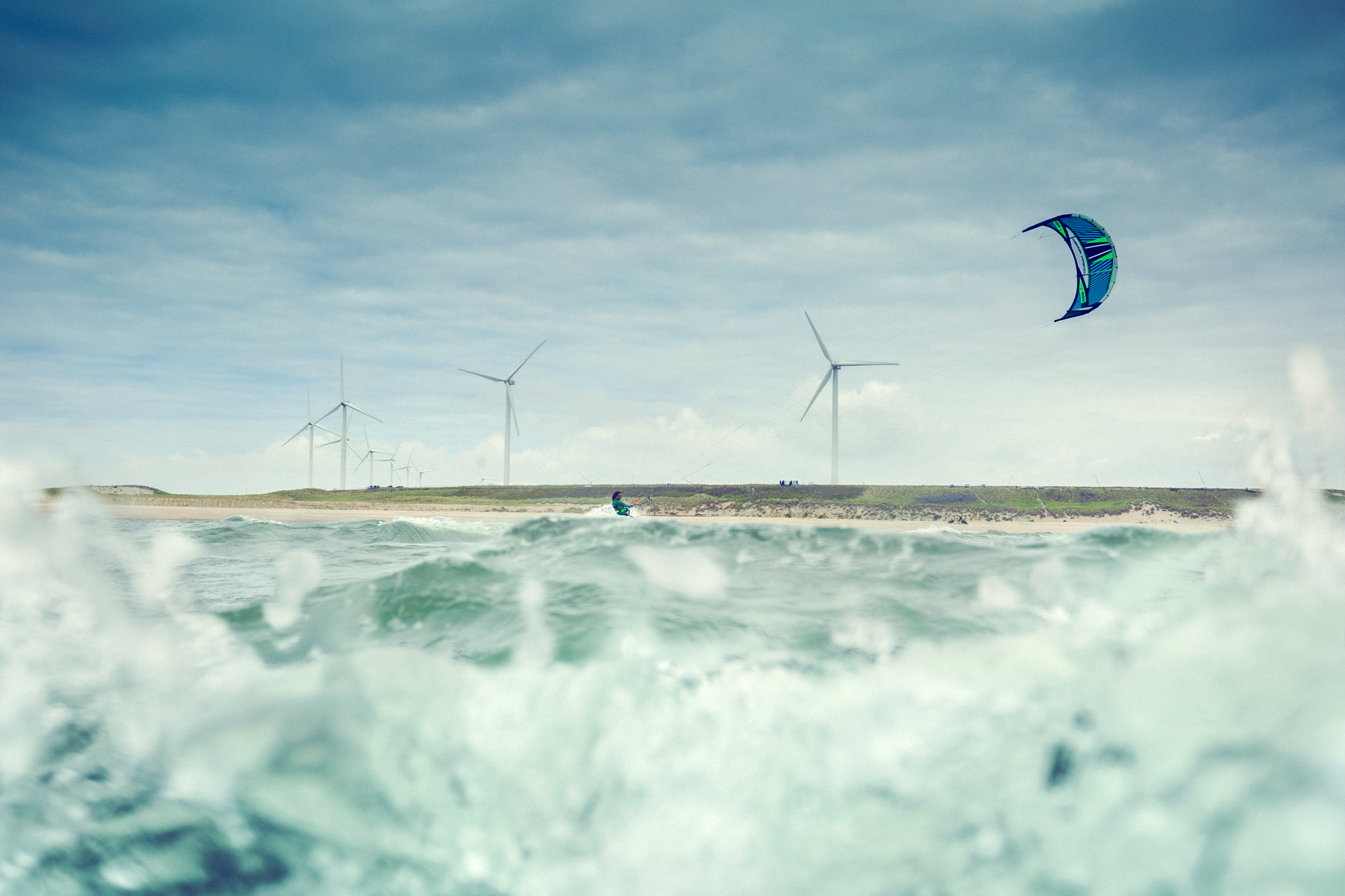 3
4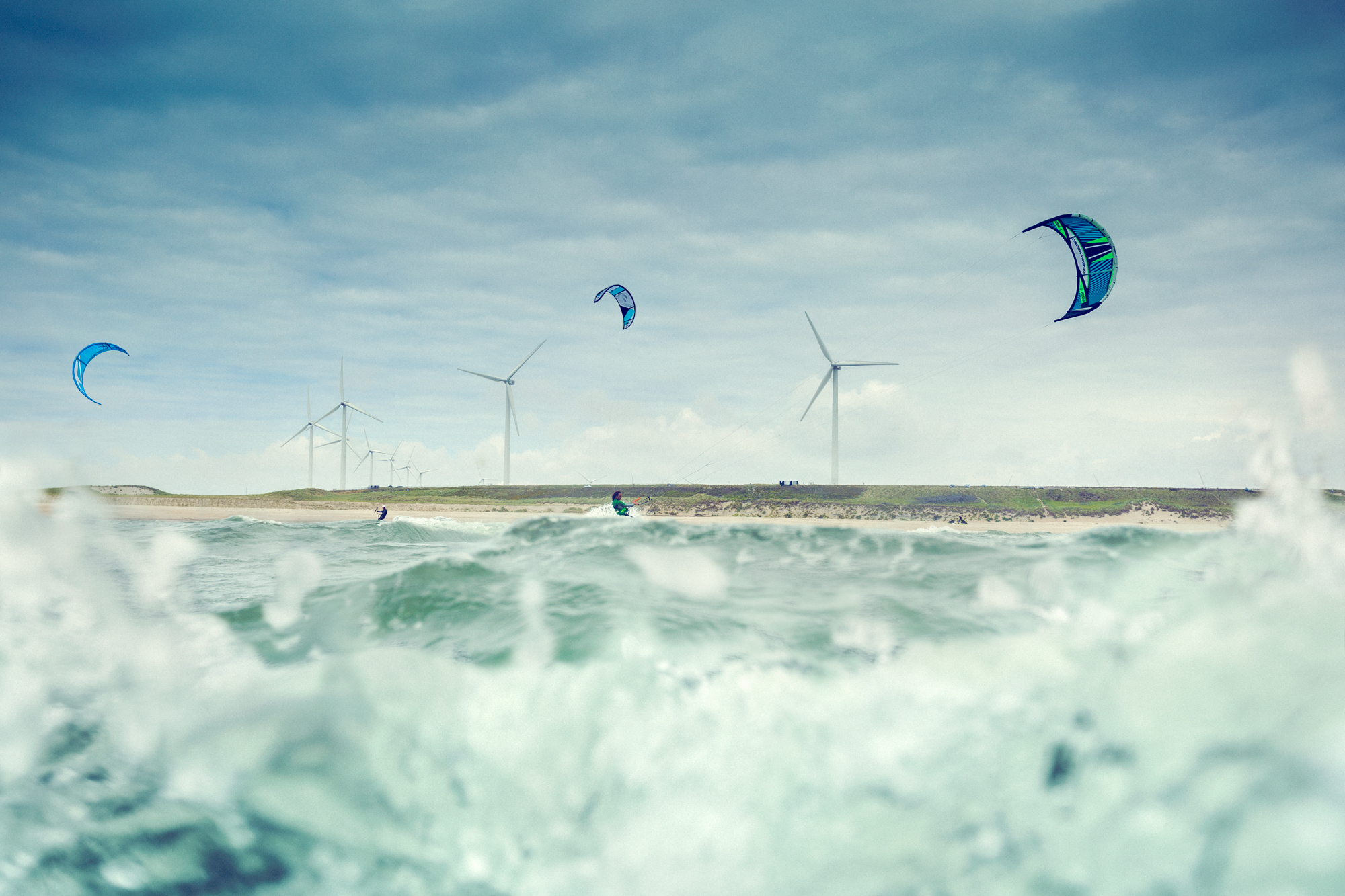 5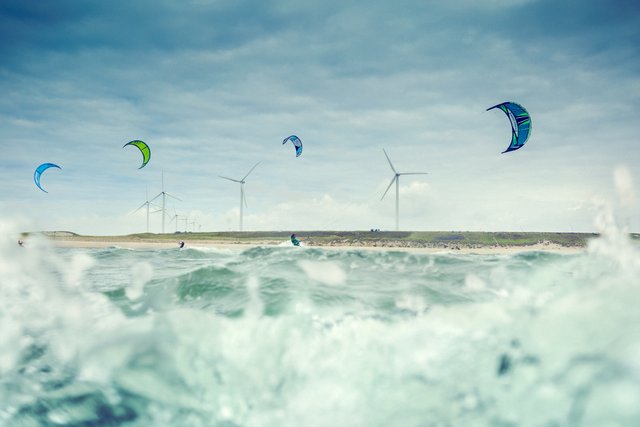 6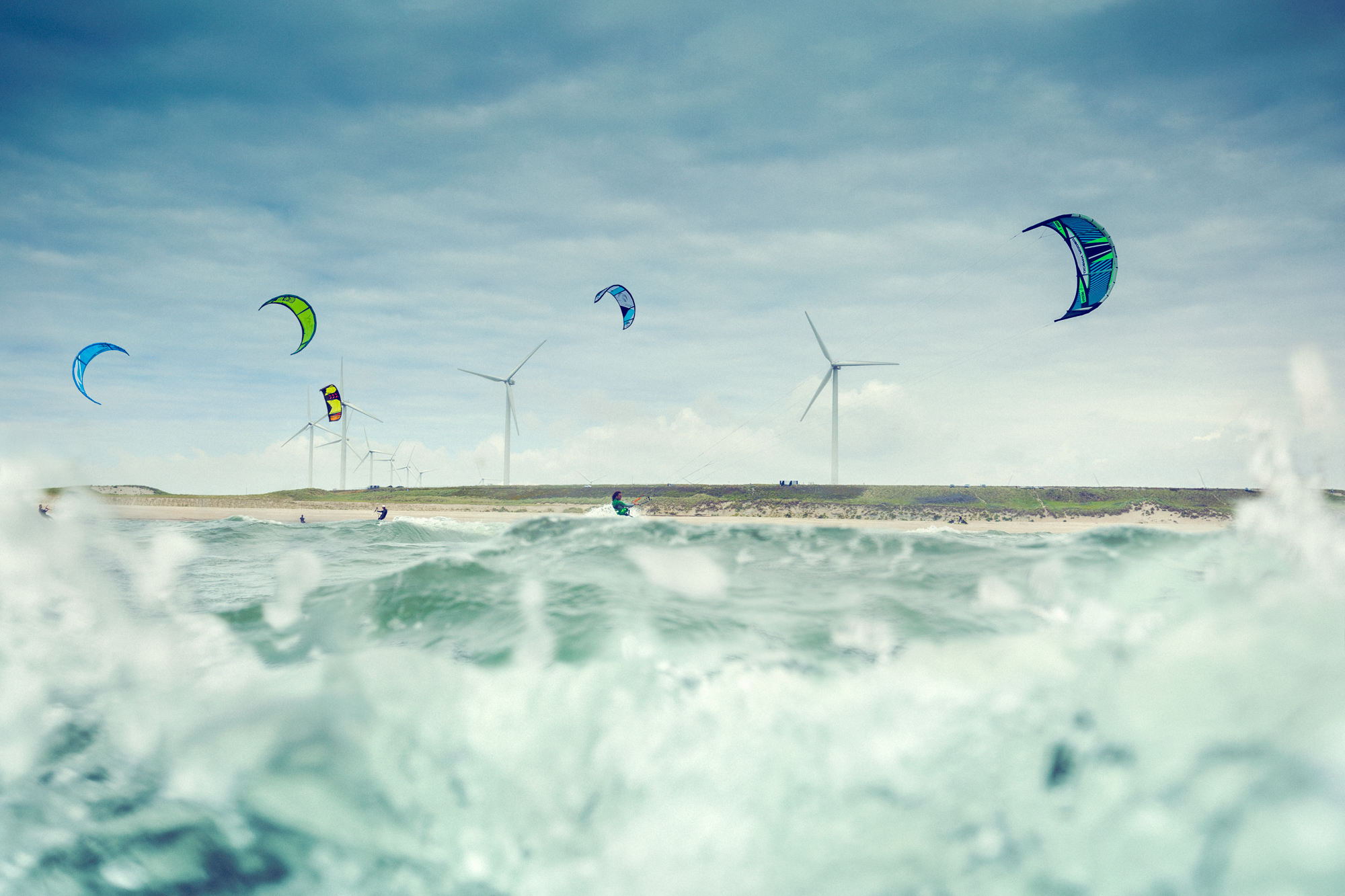 7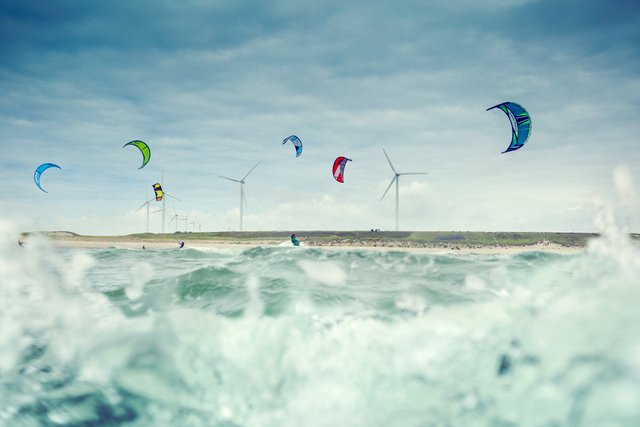 8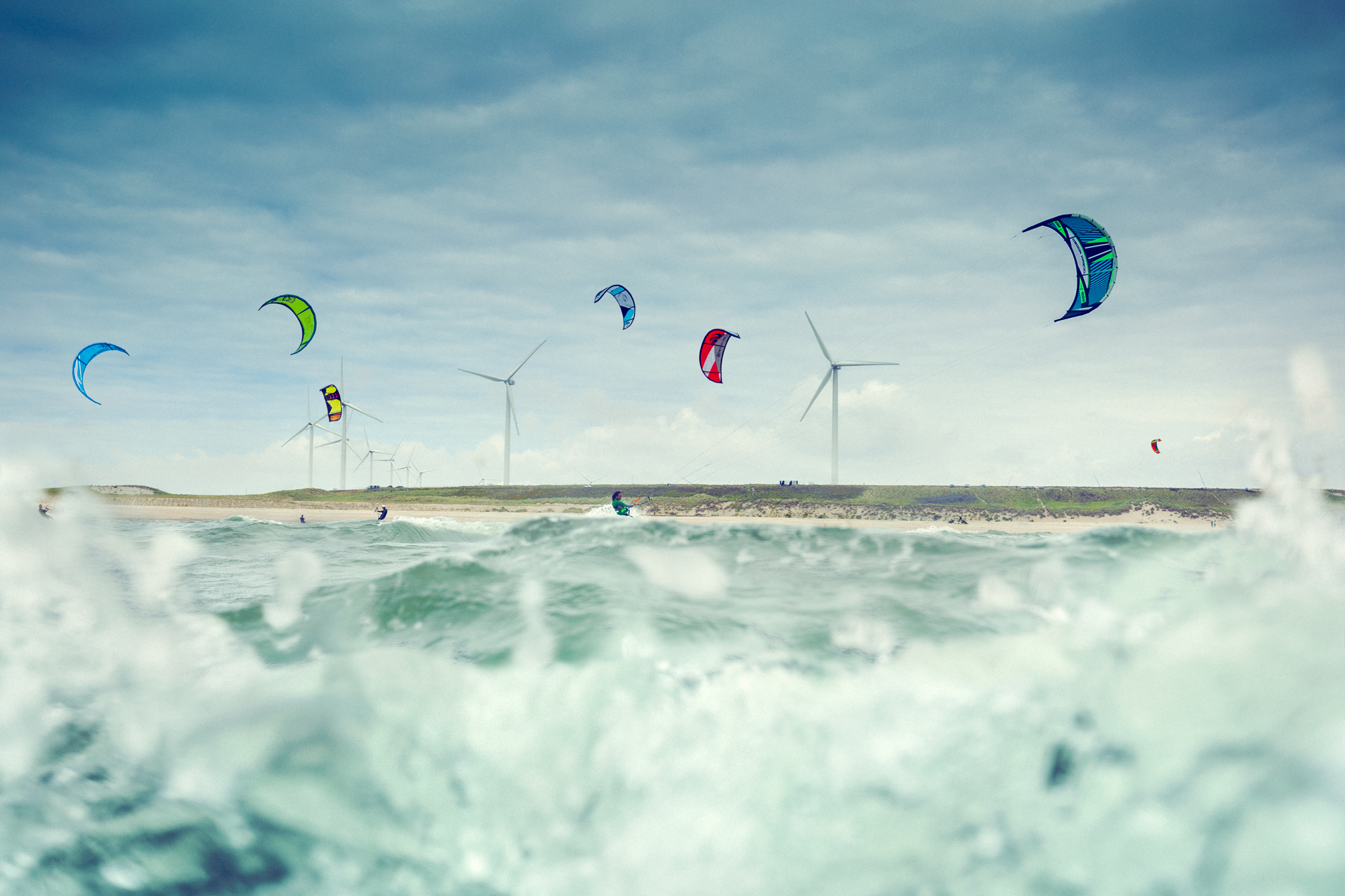 9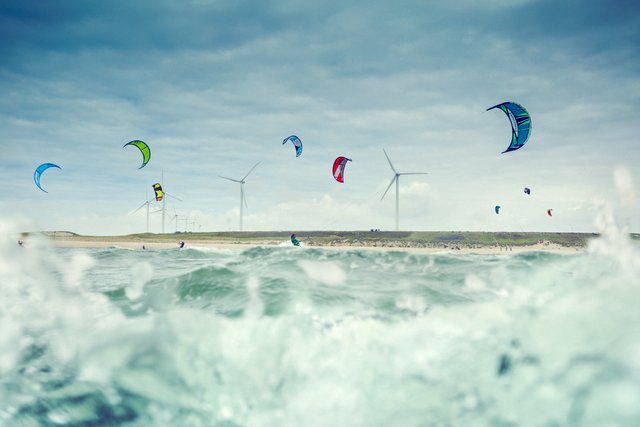 10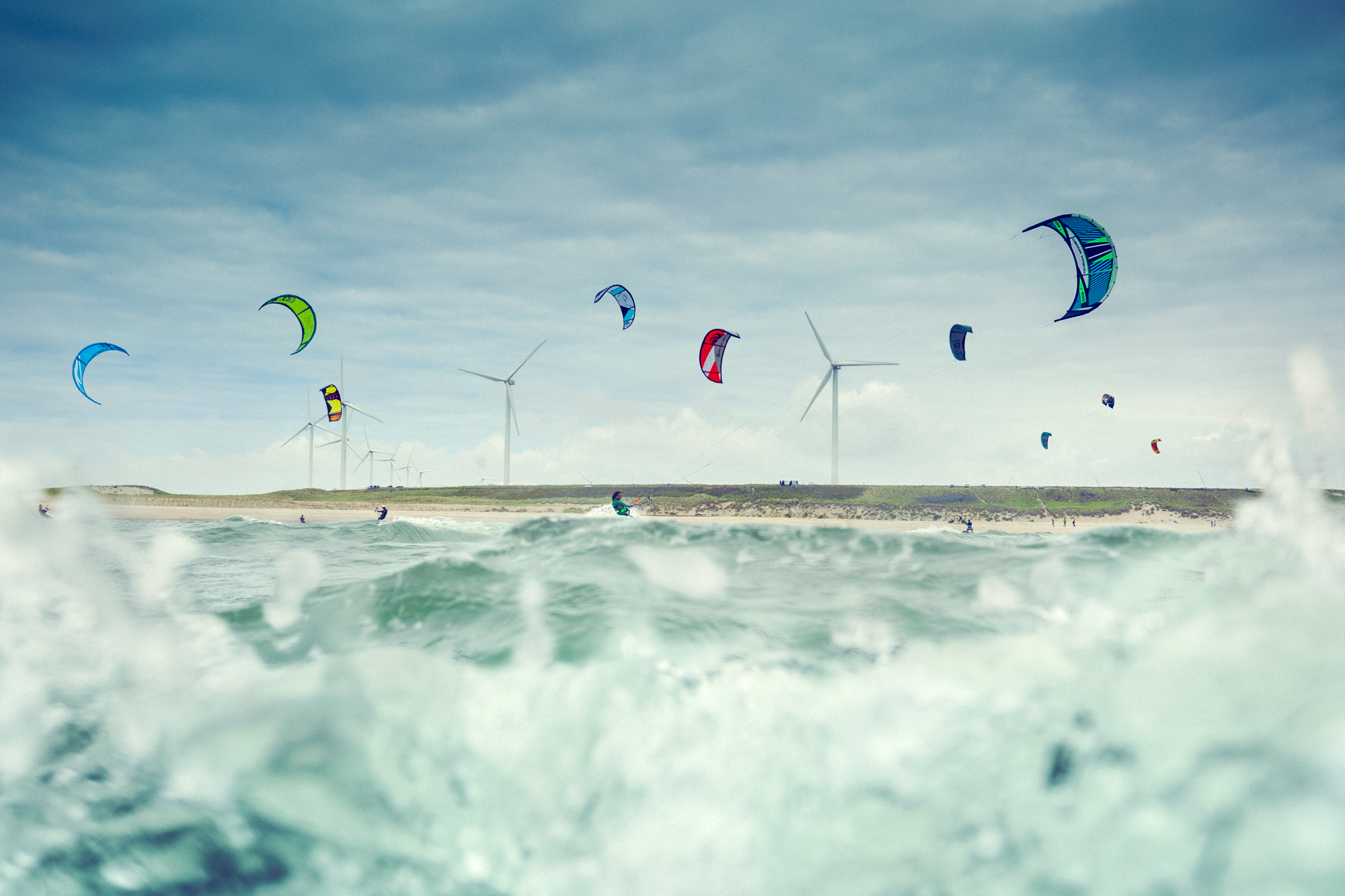 Result
This is still one of the most unique and awesome Images I think I have ever made it surely is in my top 10!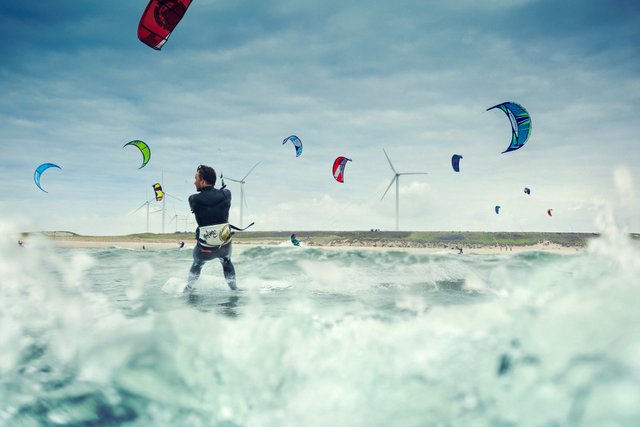 Why?
Now you might ask why did I do this? Well as a photographer (and former kite surfer) I love taking extreem images of sports combined with water and the passion of the people doing this. This resulted in the Idea of capturing several big kitesurfing spots in The Netherlands. In the future (hopefully this year again) I will be able to go again for a few more images on new kitesurfing spots.
I hope this post inspired you to go out and take some awesome Images! But remember! Safety First!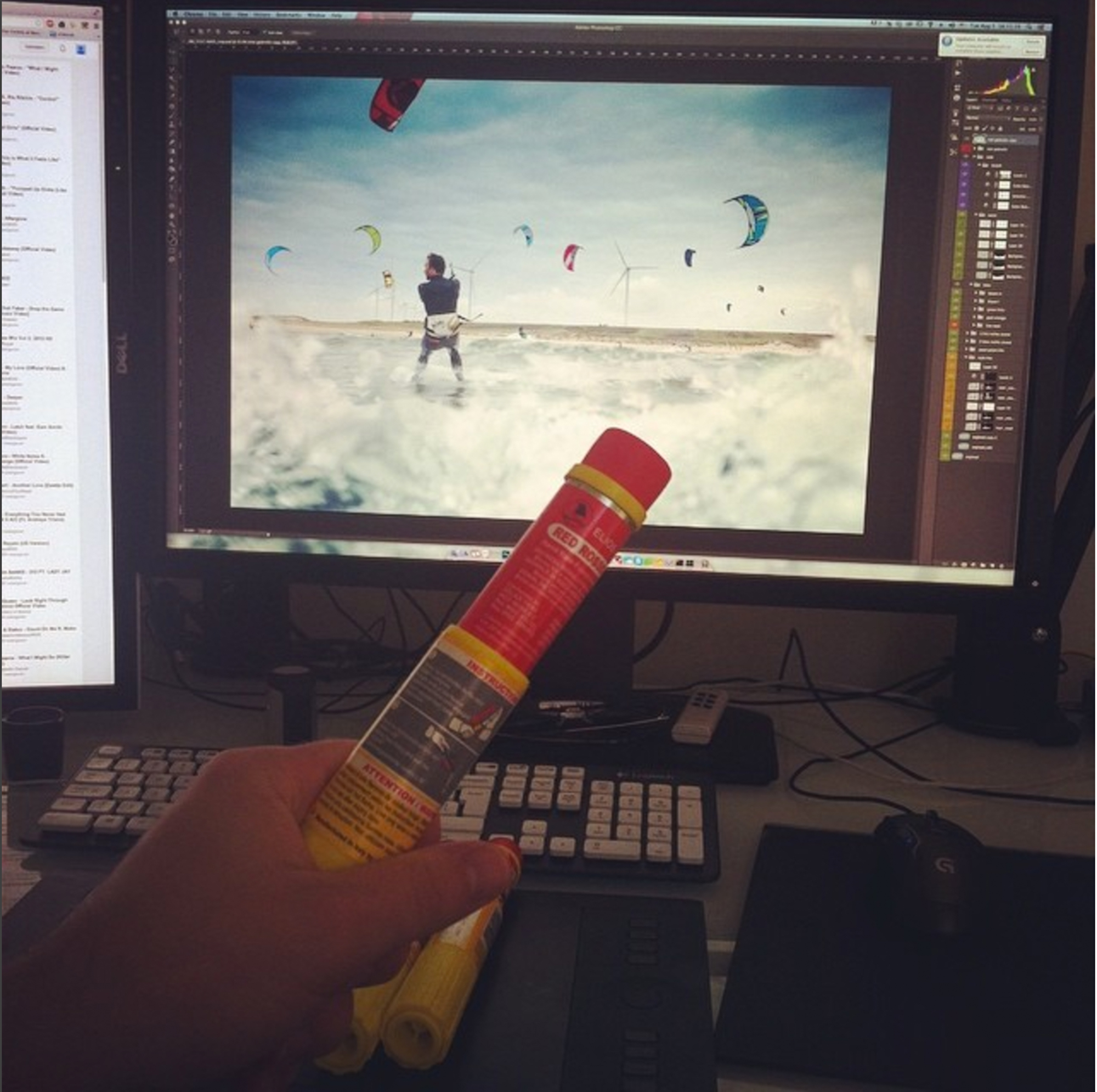 Want more?
Please let me know If you would like to know more about the images proces, or let me know if you would like to see more Images like this.