The Milky Way above Pentre Ifan, Wales
Welcome to my Steemit account. I'm Mathew Browne, a photographer from Wales specialising in travel, landscapes, cityscapes and night photography.
@EliaLocardi tipped me off about this place, so let's see how it goes. For my first post I'd like to show you one of my favourite photographs in recent months.
An amazing starlit night above Pentre Ifan, a neolithic burial chamber in Pembrokeshire.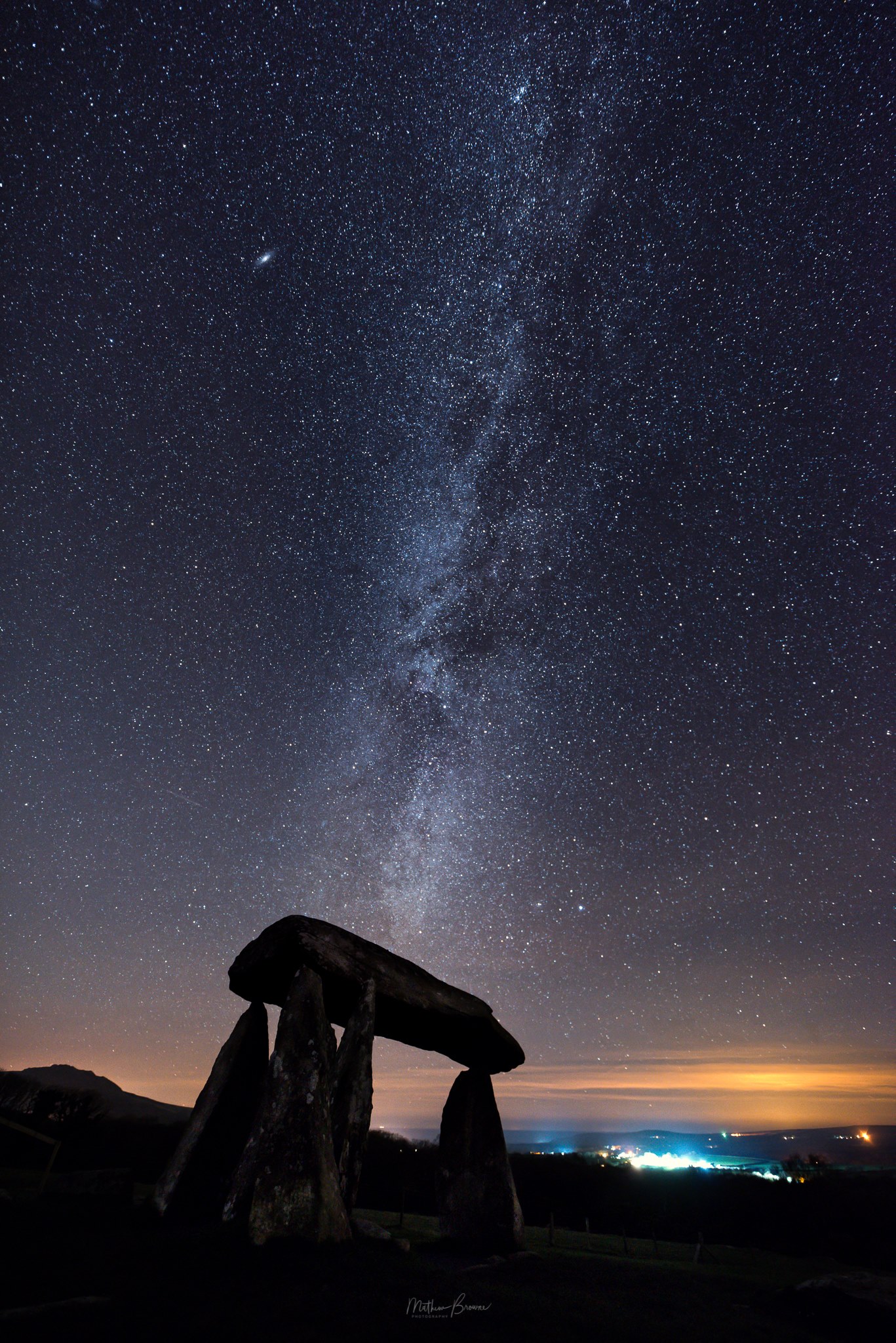 It was pretty spooky hanging around up there on my own in the darkness, but worth the wait to achieve a photo I'm so proud of. A sliver of the Milky Way cuts a slice through the image down to the ancient burial rocks.
Technical details
Nikon D810
Sigma Imaging UK 14.0 mm f/1.8 lens
Benro UK TGP17C tripod
Settings: Stack of 4 x 14mm/ƒ/1.8/30s/ISO 6400