Hello steemitians !!
Hope you all are all well and enjoying your life!
---
Welcome back to my sixth episode of my DSLR series!
In the last episode, I have shown you the gate entrance pictures and the main Memorial hall of Victoria alongwith the main building or the hall itself.
As I mentioned before, the hall is really gigantic and you can not watch it while without moving your neck.
There was a concrete road on the four sides of The main memorial hall and we walkied in that path go visit every side of the hall.
---
---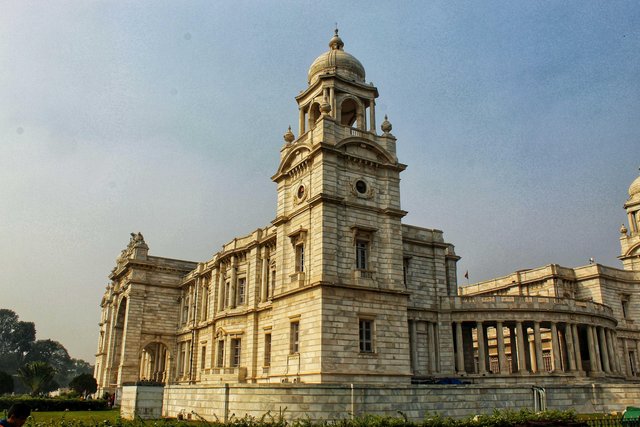 ---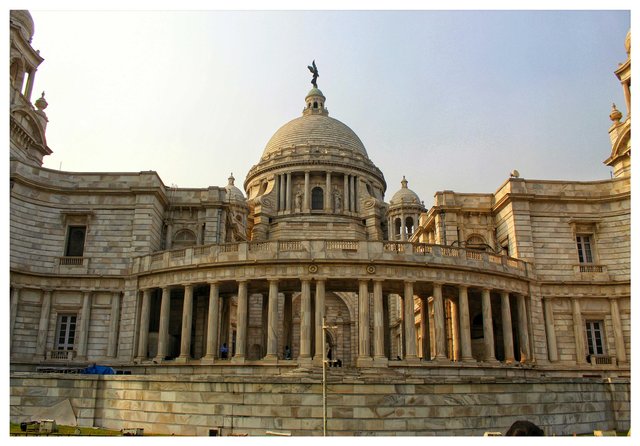 ---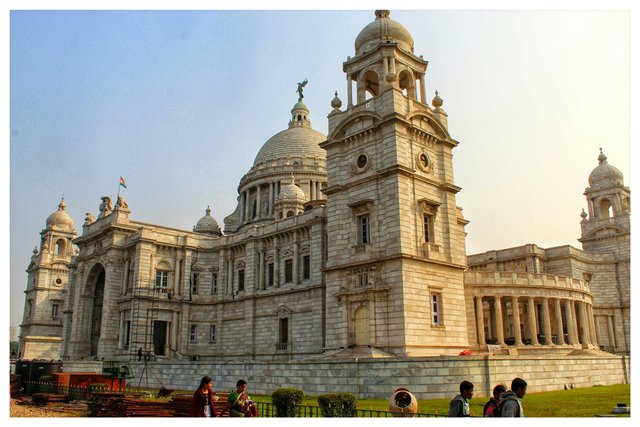 ---
---
As you can see from the pictures, the sky was crystal clear and the sun was shining brightly. The environmrnt was clear and a bit cool as it was the month of late December.
So, it was a perfect day gor is to visit there and and all of us enjoyed it very well.
As we started walking by the road that had rounded the halk, we enjoyed the architrchture and decorations of this amazing building as you can also experience from the picture.
It was glowing white due to the sunlight.. Thou while editing, I gave it a little warm feeling.
There were at least a thousand visotors and also tourists coming from abroad. The armed guards and Military were guarding the whole area and also were controling the que to enter in the main hall.
Let us finish this part here, don't forget to visit again for the next part. And if you are new then I would like to ask you to read my DSLR series previous episodes to that you can experience the whole tour with me.
I will try to post my DSLR series every alternate day. So, make sure to check out!
---
---
Hope you liked my post... 😅
Don't forget! Feel free to express your feelings about this post!
---
---
Below are my Camera Settings For the Photos...
---
Device used: DSLR camera
Device name: CANON EOS 1300D
Size: 5184x3456 pixels
colour representation: sRGB
F-stop: f/13
focal length: 27 mm
Flash: Off
Exposure time: 1/300 sec.
ISO: 180
Edit: Snapseed
---
---
Dont forget to join my giveaway! Click the below link!
---
---
Thank you for visiting!!
You are awesome!
If you like my post, please upvote, resteem and leave a comment. You can follow me for more interesting facts and photography posts! 😃
---
---
---