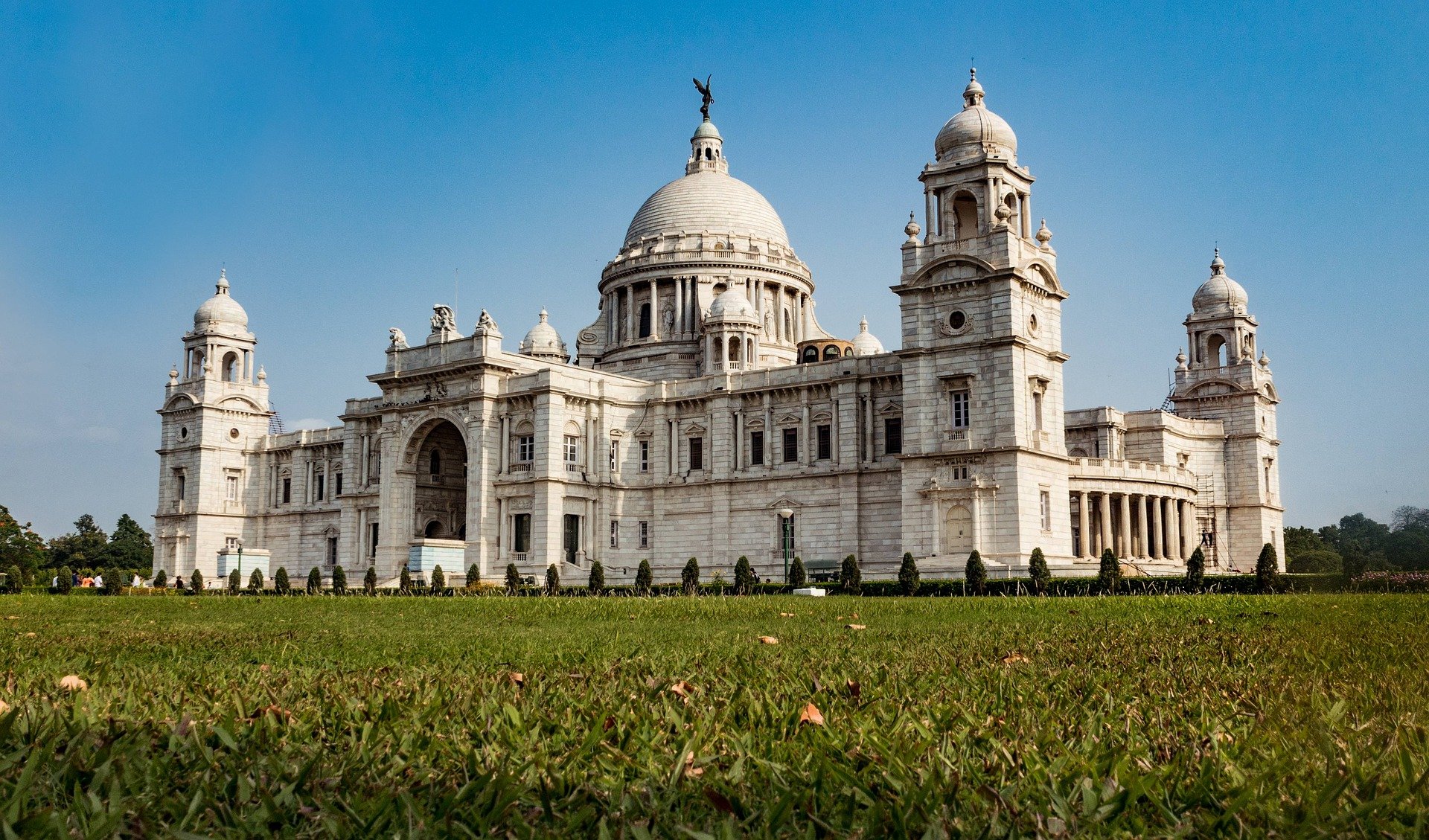 cover source
Hello Steemitians! Hope you all are doing well! In my previous post, I told you that I went to Kolkata and gave you guys some cloud clicks that I have taken on the way travelling (You can see it at the last of this post), and today I am going to share my tour experience with you all. If you don't know, Kolkata is a quite massive metro city which was previously named as Calcutta. It was the capital of India (from 1773 to 1991). It is also the present capital of our state West Bengal. The city is very old and was founded in the British era by Charnok with British company East India in 1690.
Kolkata is located on the east bank of the river Hooghly, on the other bank, The Howrah is also a very large city.
Being one of the cities in India, there are many places to visit in Kolkata. The city is nicknamed 'city of joy' and also widely regarded as 'cultural capital' of our country. It is the 3rd most populous and 3rd most productive metropolitan area in India, shortly after Mumbai and Delhi (current capital of India).
Now. without any further delay, let's move on to my journey vlog. Hope you enjoy!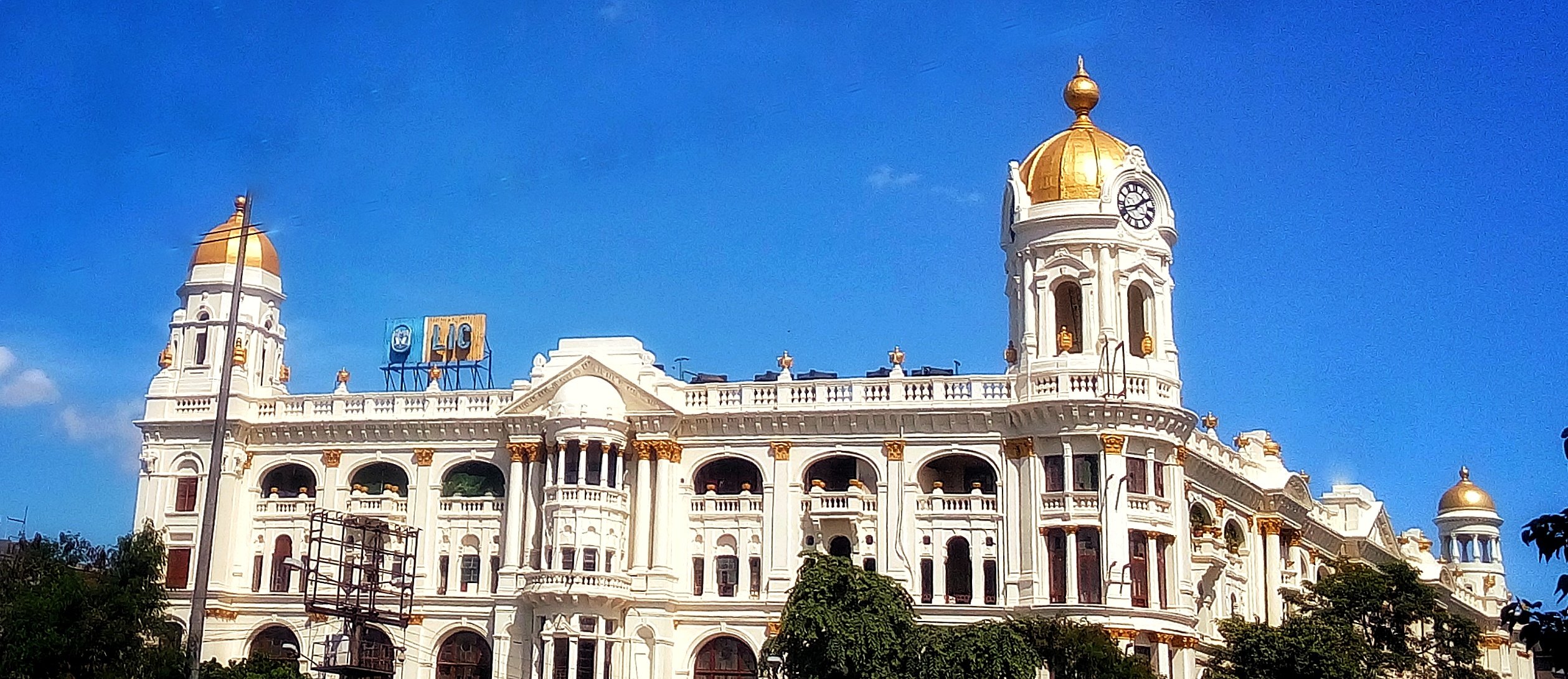 This photo was taken at Esplanade, Kolkata. it is the famous Metropolitan building which was formerly known as Whiteway Laidlaw department store in the British era. it was built in 1905.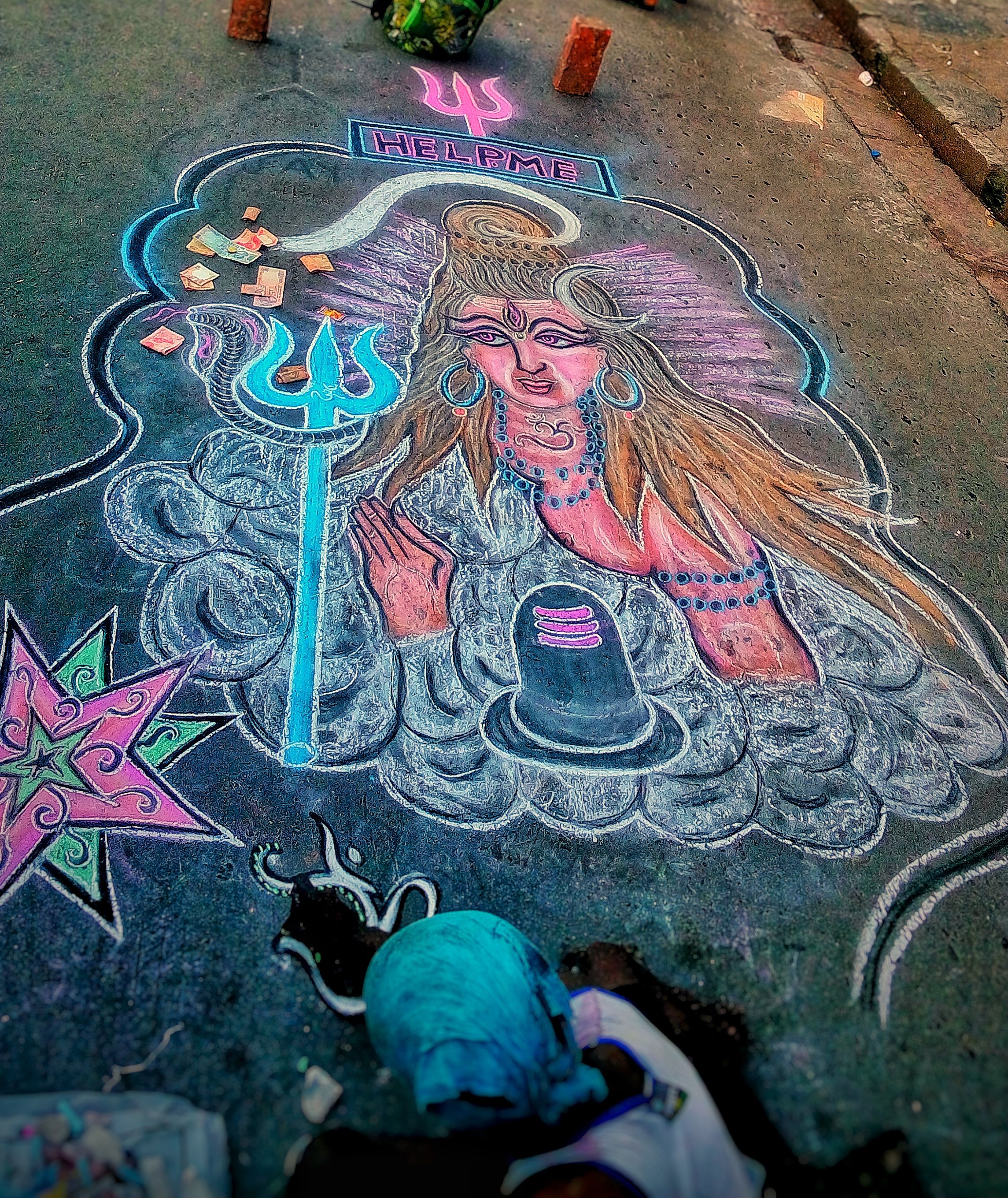 Near Esplanade, I suddenly saw a street artist has drawn A beautiful drawing of Lord Shiva. Most of you must heard of him, In Hinduism, Shiva is the god of destruction and everybody worship him. In Gita, it is written that Shiva is the supreme being. He creates, protects and transforms the universe.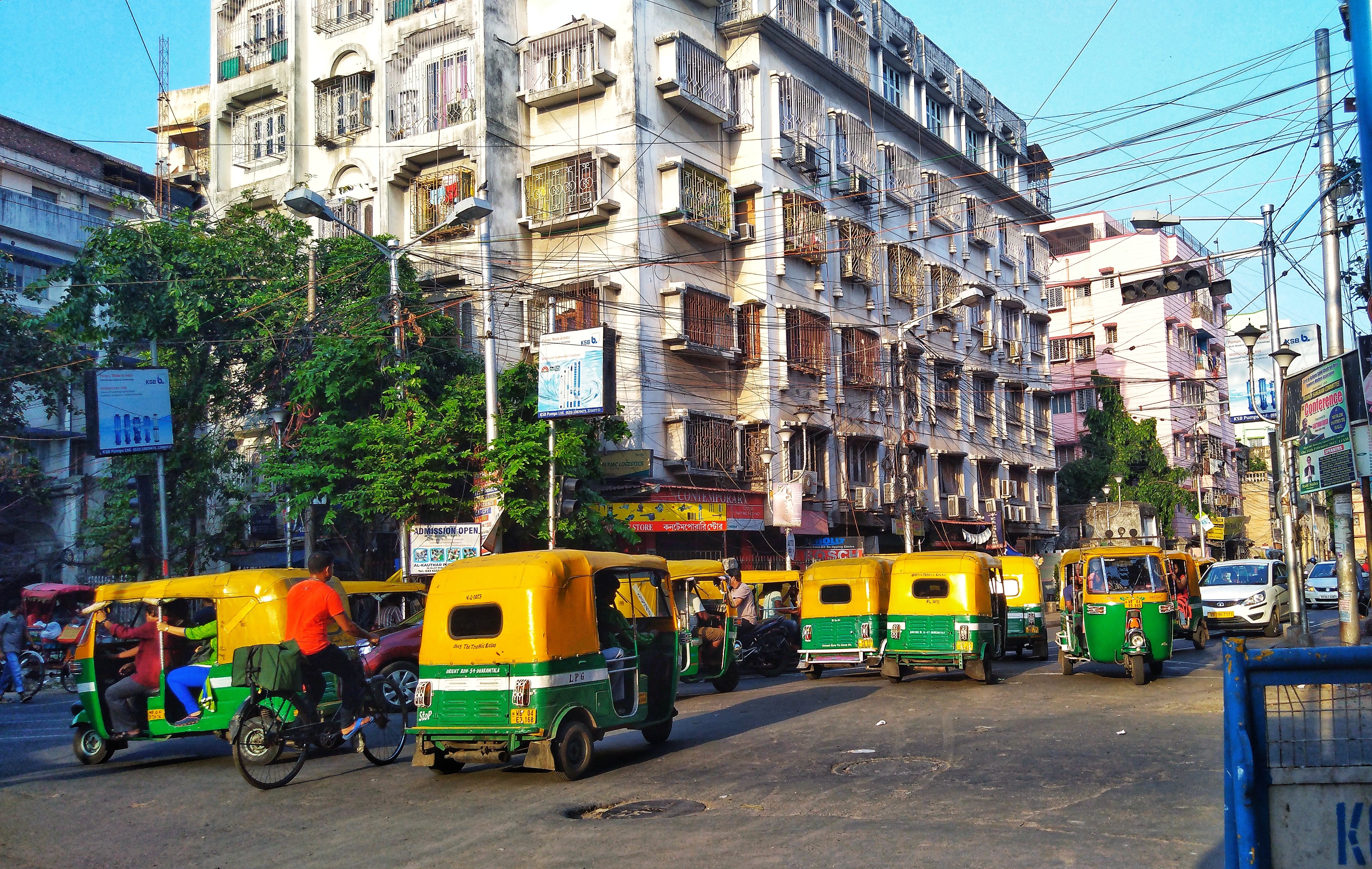 This photo was also taken randomly near Esplanade. In India, The auto rickshaw is a very common passenger vehicle with 3 wheels. You can see the whole road is being acquired with lots of auto-rickshaws that causing a jam. It is a daily scenario...
It is a sudden click of a building from Salt Lake, Kolkata. Also named as Bidhan-Nagar, Salt Lake is a planned satellite town and also known as the IT central of East India region with many MNC companies like TCS, WIPRO, CAPGEMINI and so on. Software and It engineers from all over the country come here for job.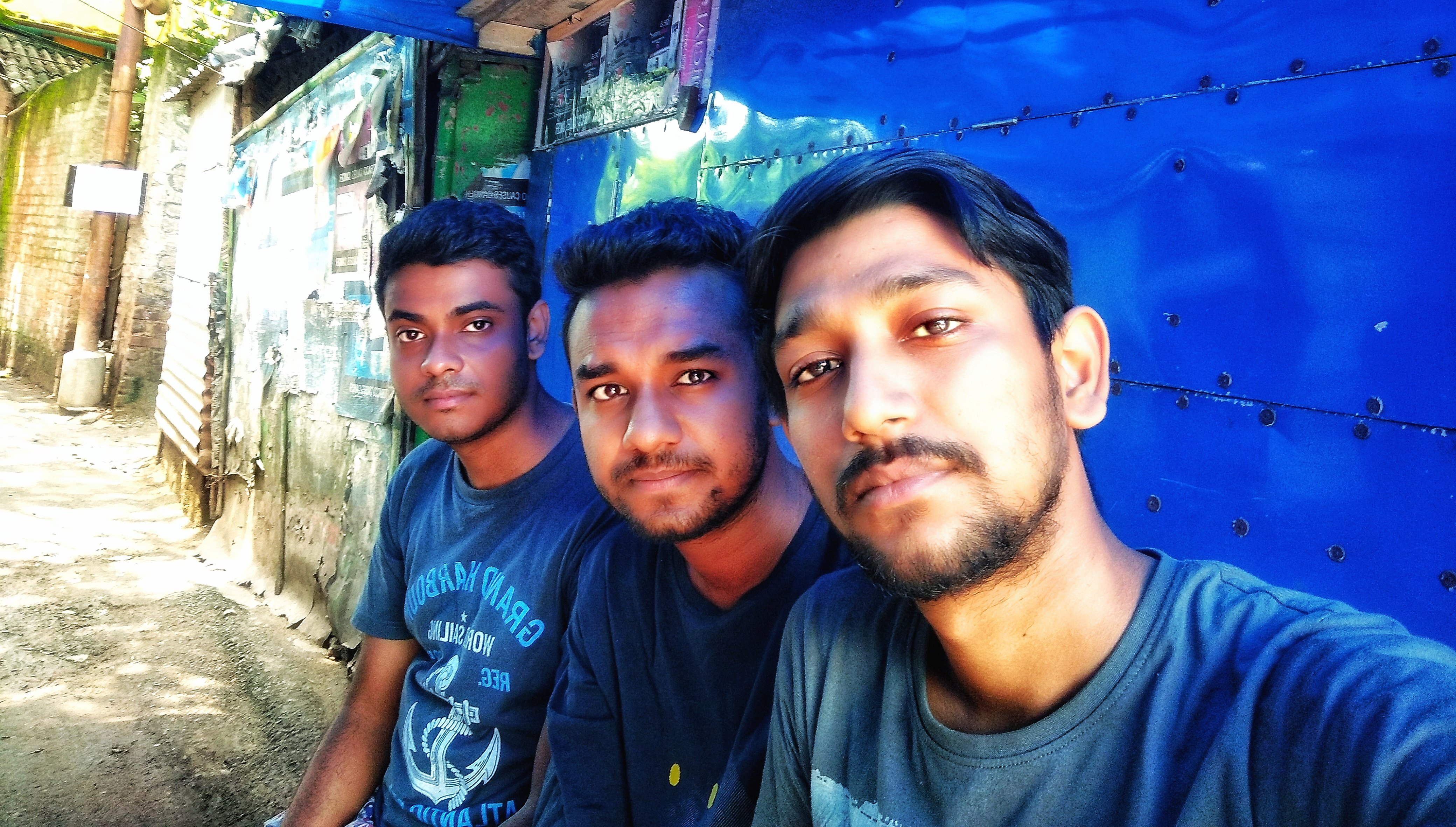 Now, this is me (on the most right) with my two friends enjoying some tea together. Gossiping, debating or just resting a bit with a cup full of tea (not coffee or coca-cola!) at any tea stall is a well-known culture of Bengal. Meanwhile, I know you guys often enjoy a couple beers while hanging out with buddies, but in here, drinking outside the Bar is strictly prohibited and you shall go to jail immediately if get caught.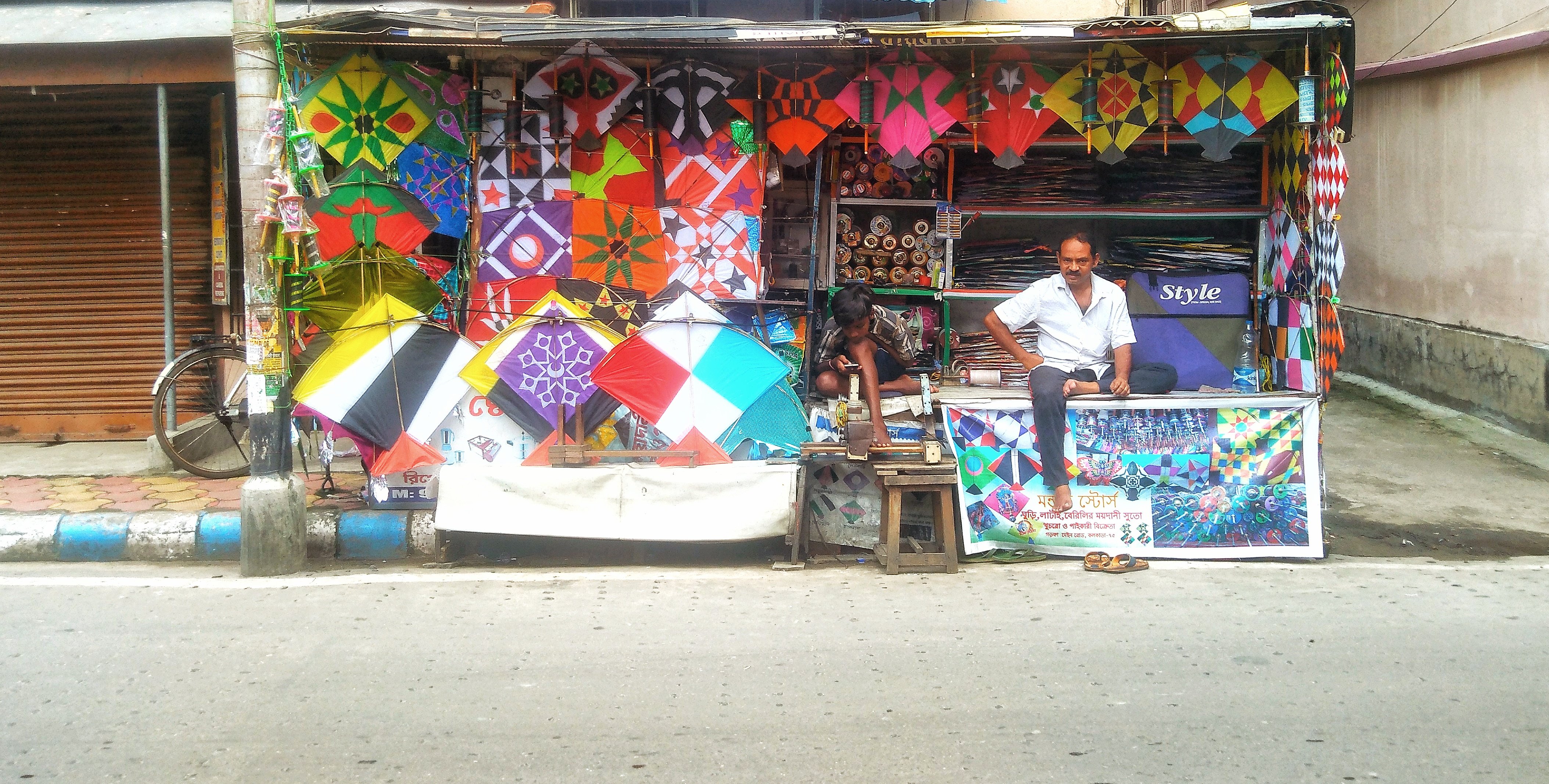 The last one is my favourite. As I was walking on the footpath with my friends, I saw a kite seller sitting by the road with a lot of colourful kites. In India, it is the season for kite fliers to fly and compete with other people. As I went for a sudden click, he was so astonished! You can tell it by seeing his attitude towards me!
Below are my Camera Settings For the Photos...
Device used: Android Smartphone
Device name: ZTE Nubia Z11 miniS
Camera: 23-megapixel single rear shooter
Flash: Off
Exposure time: 1/2000
ISO: 100
Aperture: 2.0
Edit: Snapseed
If you wanna see my cloud photography post as mentioned above, you can see it here.
So, Do you like my post ? Feel free and plz let me know by commenting below!
Thank you!
If you like my post, please upvote, resteem and leave a comment. You can view my other posts and follow me for more interesting facts and photography posts!