A Frozen world in the Hangzhou
As the outside temperature rises, the "Fantasy Frozen Kingdom", where ice sculptures are exhibited, is 50 Celsius lower inside, making it the coolest spot in the Hangzhou.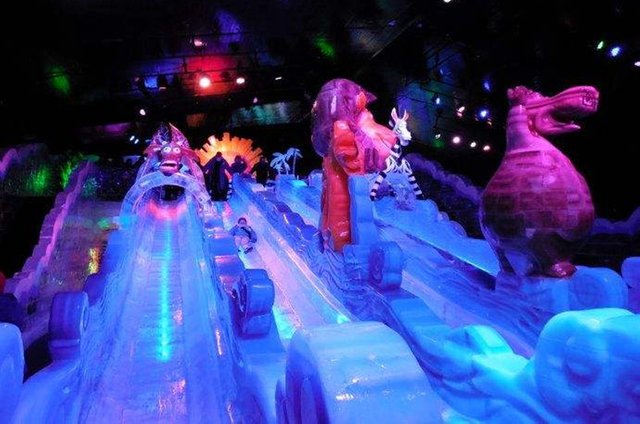 The exhibition showcases ice sculptures as well as offering many ice activities. Covering around 2000 metric tons, the "frozen kingdom" owns a 1000-square-meter entertainment zone, more than ten different activities, and other well-rounded ancillary facilities. Every piece of ice sculpture in the theme park is made of ice from Harbin and created by superb ice-sculpture designers. From the moment you step into the "frozen kingdom" you will feel cooler than cool.
Exciting activities
The double- 360° - rotated slides and a 100-meter-long giant slide are the highlights, which although icy at times are, in fact, super cool. There are slides set for children, which are less steep and decorated in a colorful way. You can also drive a bumper car on the ice, and an ice maze built by ice blocks is even more challenging with its crystal-like walls.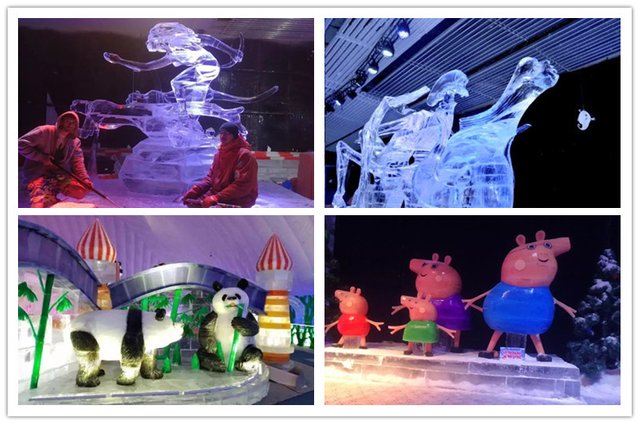 The scenic zone of ice sculptures includes sculptures of different comical images: naïve and corky penguins, the family of Pegga Pig, the romantic scene of prince and princess… Countless number of famous cartoon characters are presented as ice sculptures, which are perfect opportunities for a selfie or two.