Warmest summer ever!😎
Hello guys! How are you? Long time no talk! Did you have a nice summer? I hate that it's over, but I'm also glad fall is almost here. Photographing during fall is so much fun! Beautiful colors outside, drinking hot chocolate in front of the fireplace, wearing large wool sweaters wherever I go, and counting down days until Christmas (calm down Kristin, there's still months to go!).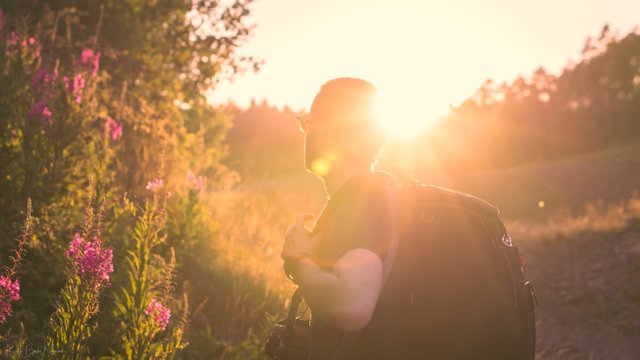 This summer went by so fast! I can't even remember a summer this nice. I think that must have been sometime during my childhood. I've been thinking a lot on how I spent my summer this year. Did I do everything I planned on doing? Maybe not. But, I have done a lot of fun stuff! This have been the warmest summer in years. A normal summer where I live is mostly rain, and not very high temperatures. But not this one! We had weeks (WEEKS!) of 25 degrees Celsius (77 degrees Fahrenheit) and higher, which is crazy and not normal at all! Kind of scary actually. Most of Norway were in a drought. I didn't like that. Yes, I'm no fan of rain, but I'm more afraid of fires and this climate change that is going on.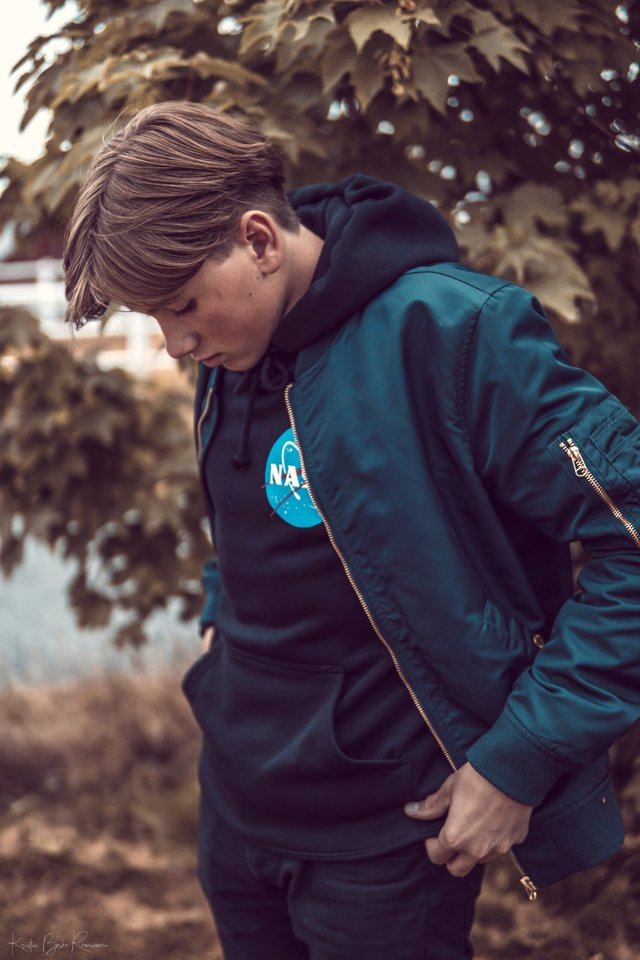 Those high temperatures started back in May, so my summer sort of did too, but I'll only show photos from June, July and August, or else we'll be here forever.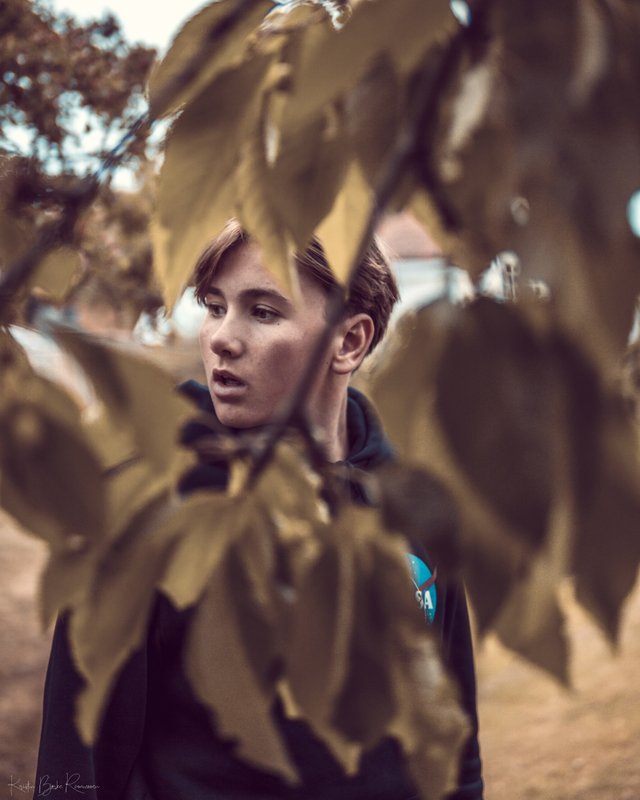 These photos are from what I like to call an "Instagram-shoot" with my nephew, Marcus. I wanted to take pictures, and my nephew wanted new Instagram photos. He also joined me while I edited the photos and told me what kind of style he wanted. It was a lot of fun trying to make exactly what he wanted. I'm going to write a post about how I edit my photos using Adobe Lightroom, and show you before and after pictures. Stay tuned for that one!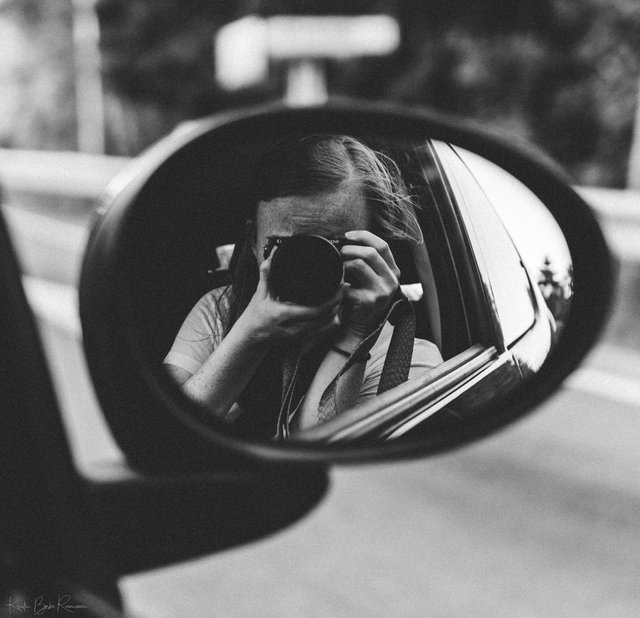 I flew to Oslo at the end of June to visit a friend of mine. We then drove to Sweden to do some shopping. I spent a few days at my friend's place before we drove back to Stord. We're big fans of roadtrips, so driving eight hours to get home is not a problem. The main reason I visited her was because of that roadtrip. We listened to music, had sing-along, and stopped tp take photos.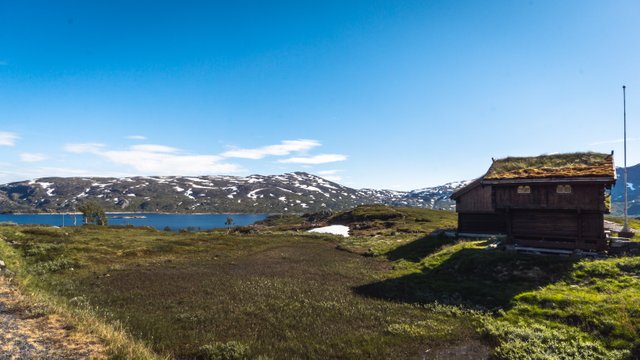 We stopped at this beautiful place in the mountains. My battery was running very low, so I was running around like crazy trying to get a few good shots before my camera died.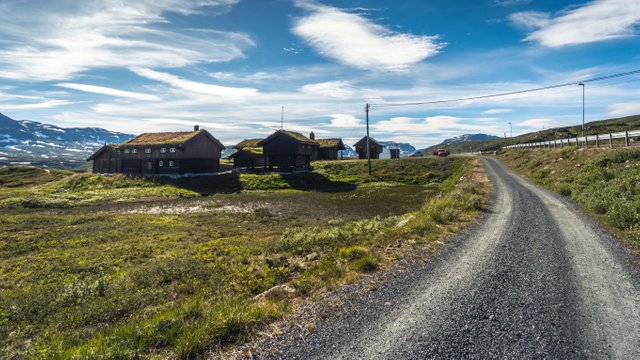 Ever since I started photographing, I've wanted to have a photo shoot with cows. Don't ask me why, because I really don't have any other reasons than I think they look so beautiful.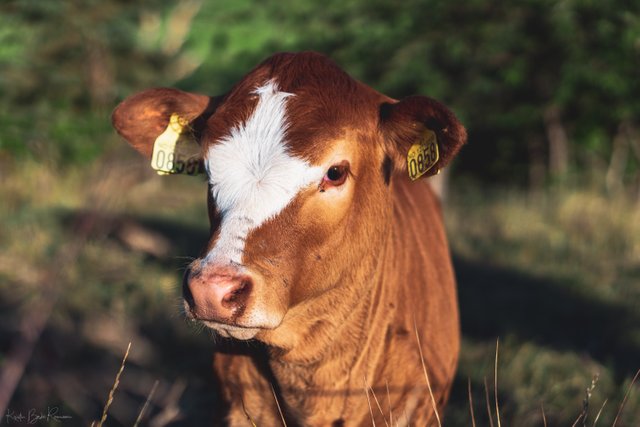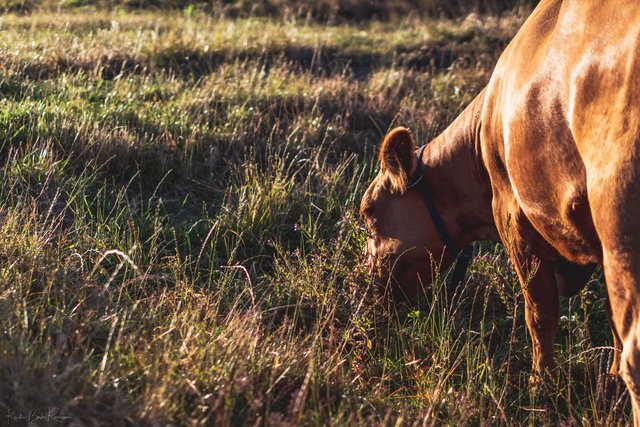 I was finally able to capture a few good shots during a golden hour. I didn't get it the way I had pictured it in my head, but it will have to do.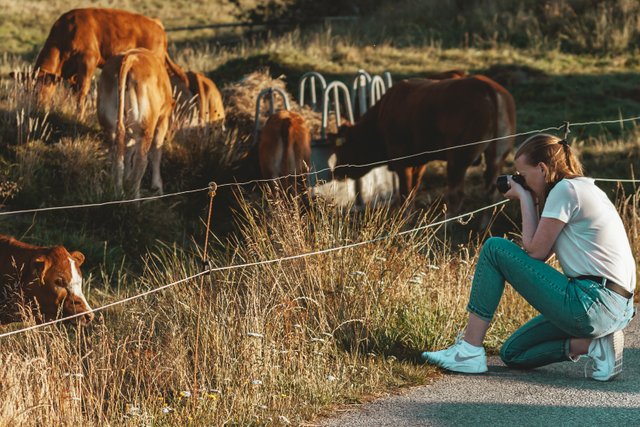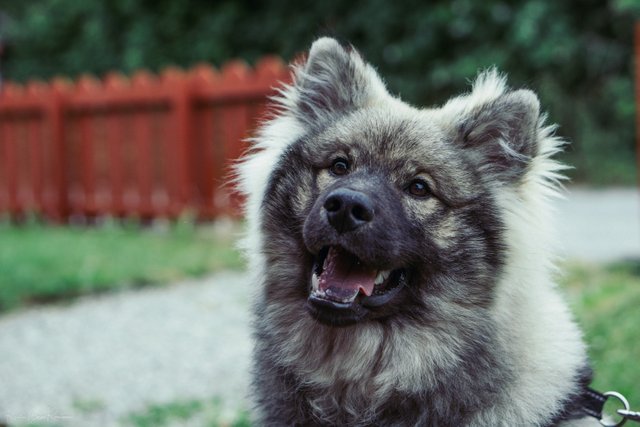 I've also done some hiking. This "little" guy is called Emre. Believe it or not, he's about 6 months old. He is so cute and SO fluffy! I can't wait to go hiking with them again.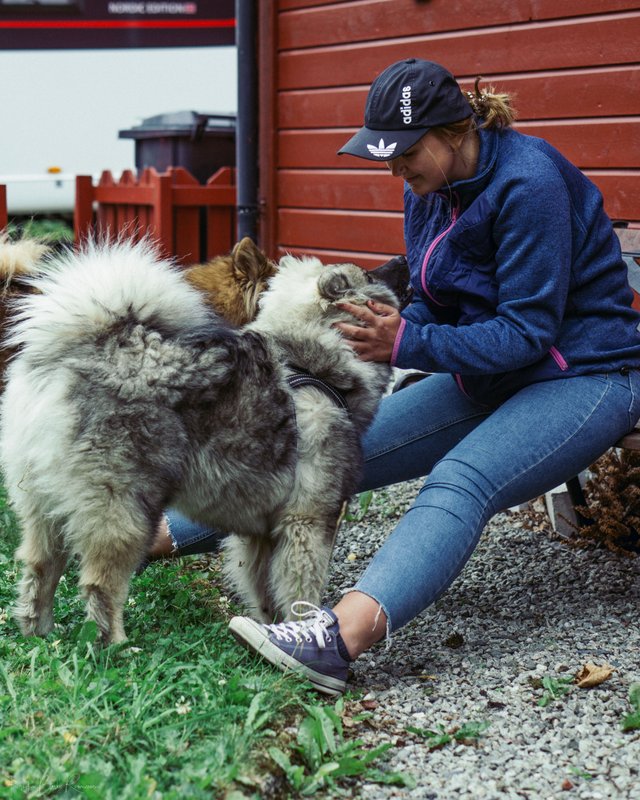 My bestie and her dogs ❤ She's the one I visited in Oslo.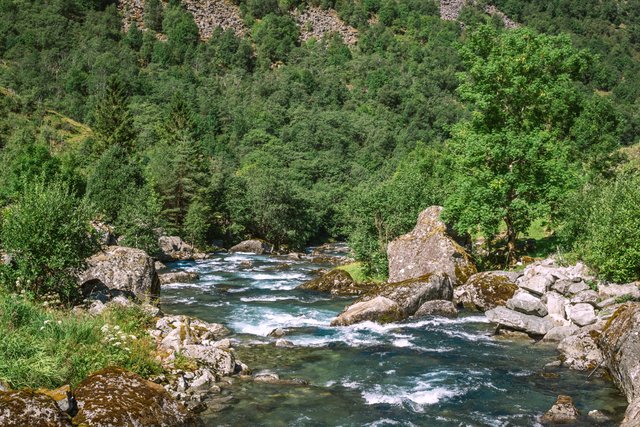 My mom and I drove to a place in Kvinnherad to hike up to a water called Bondhusvannet. It's a huge glacier lake. Sunny weather, 25 degrees Celsius (77 degrees Fahrenheit), and crystal blue water. Read about our hike here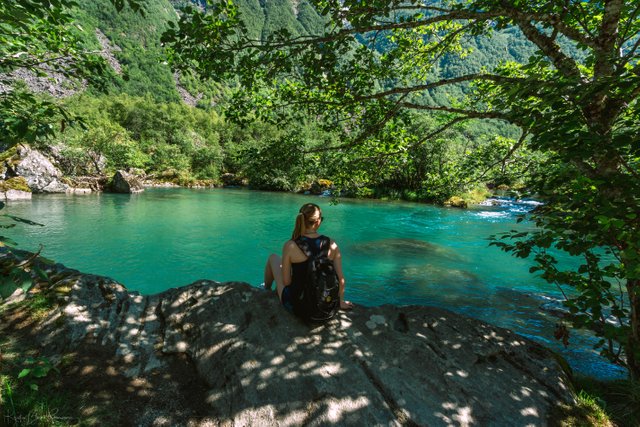 Please take me back to this day!❤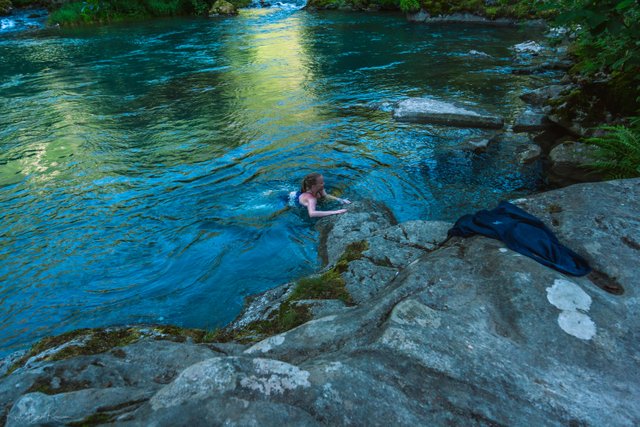 It was very refreshing to cool down in this water (coming from the glacier). It was super cold but perfect after a day in that heat.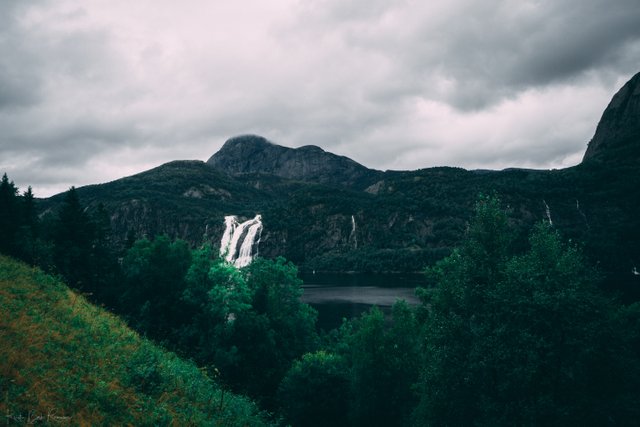 In August I went on my second roadtrip. This time to Sogn og Fjordane. At this point, the warm weather had calmed a lot down and it had started to rain. Finally. These photos represents what a "normal" Norwegian summer looks like. At least what I'm used to.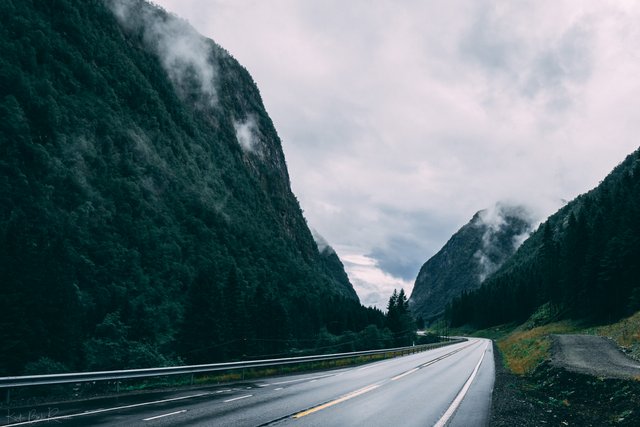 I like these photos a lot. They're a bit gloomy and mysterious. I wish I shot these photos while on top of a mountain. I think they could've been a lot better. But I'm happy with what I got considering I was standing on the side of the road.
I hope you liked my post and pictures. All feedback is very much appreciated. Please leave me a comment below, I would love to hear what you guys did this summer❤
Kristin.