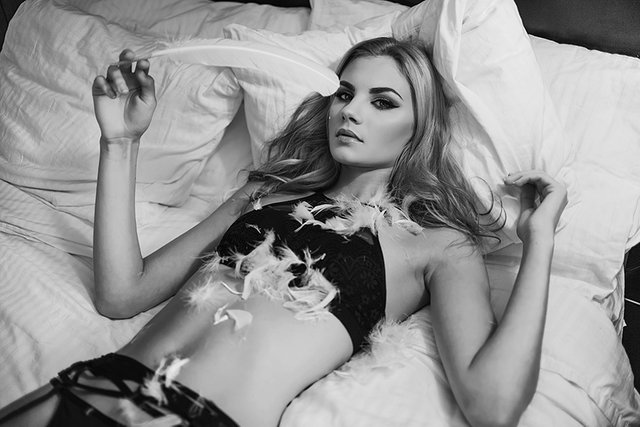 Good evening, friends! Coming to you from Adezzo, again. Scranton, PA. Today was a good day on the east coast trip that begin in a fury of awful. @vermillionfox and I made our way to the legendary thrift store in Plymouth, PA that sells couches for $1 or less! She documented a lot of it so I'll leave her to lay out her treasures and finds. We came to Adezzo to work, and work we did. I finally set up up a surrogate Steemit account for my son, @guthrie. I'll be posting on his behalf until he's old enough to post on his own. Any rewards will be transferred to a STEEM Savings wallet for college. I'll be posting videos and pictures of the things he's most interested in […many of which aren't that far off for most of us Steemian adults, including Minecraft and other video games, comics, cartoons and he's even shown an interest in programing with Swift Playgrounds on his iPad]. So, follow @guthrie!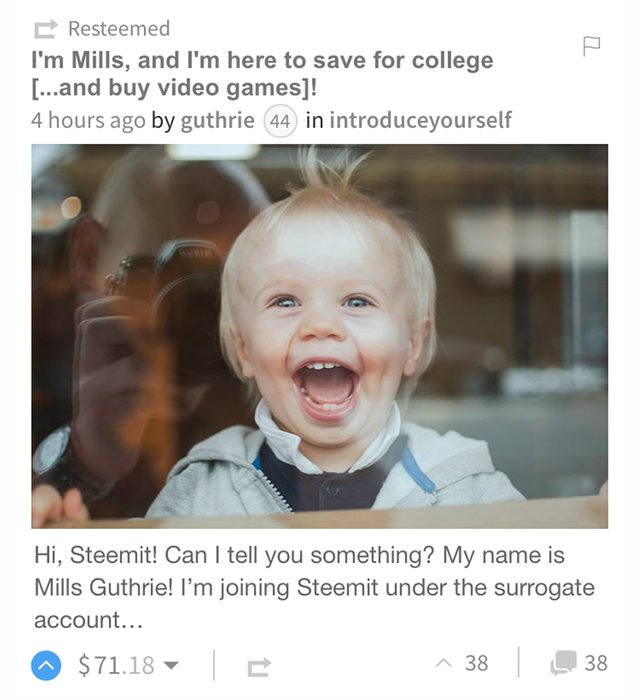 Something monumental happened this evening; I'm still in disbelief. Poloniex, actually sent me my $2000 worth of STEEM/SBD that I transferred to them just shy of a month ago! @matt-a wrote a scathing [accurate] blog titled "POLONIEX: The Scourge of the Cryptocurrency Exchange Is At It Again…", that summarized my feelings in having a substantial amount of money held hostage by Poloniex for weeks! My hopes of seeing those funds again were dim. I've fallen victim to the notorious "Awaiting Approval" notices in the past, missing out on big trades as I awaited tickets to be answer for 10 days, but this was worse! There wasn't even a notice or acknowledgement they'd received the STEEM/SBD, aside of course for the transaction in black and white in their […and my own] public Steemit wallet. I'd all but given up hope when I logged in to see everything there…finally! I have a $2,000 daily limit but you can believe I moved as much of that back to Steemit […the rest is going tomorrow] and powered up 1000.000 more STEEM! Felt good! Oh. BTW, Poloniex, nice attempt to throw the STEEM team under the bus!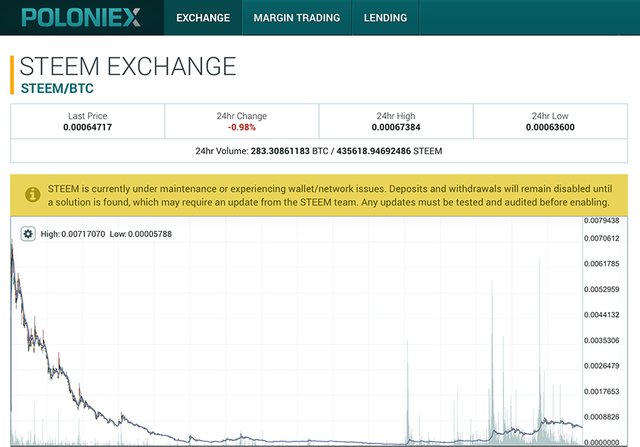 Another nice part of my evening was being joined at Adezzo by @vermillionfox, @guthrie @bonni and Grandpa Hal. That's what most of this trip was about […other than a few shoots in NYC next week]. We hang out at my parent's place, but having them come to the big city [Scranton, lol] was cute. For @bonni's birthday, myself, @vermillionfox and @millsguthrie bought her a 9.7" iPad Pro and Apple Pencil to draw in Procreate. Grandpa Hal recently took a cue from @customnature and started experimenting with Bob Ross style paintings and attempted Procreate as well. It was great being surrounded by those I love taking an afternoon to live the @kommienezuspadt freelance life. We were even treated to live music for Adezzo's First Friday opening.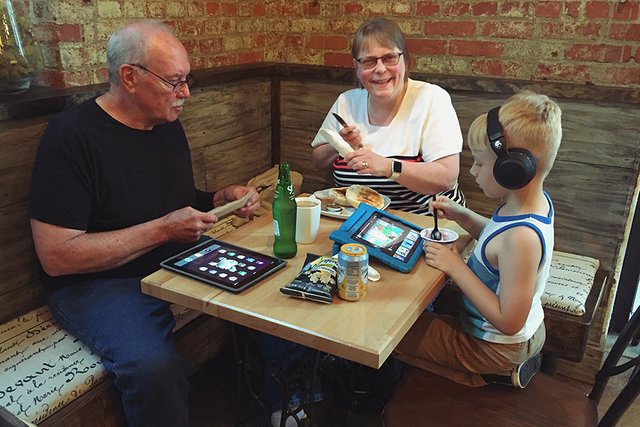 As I mentioned, I have some big shoots coming up next week, all of which will have a place in the Dark Pinup book. I've still been contemplating if NOIR is going to happen this year. I took a deep dive on that conundrum in my recent blog post, "Contemplating the future of NOIR after five years of Old Hollywood photography!".  I may end up hosting NOIR in Minneapolis, since I already live there. I'm on record for saying "I'm not doing NOIR again…" for three consecutive years, then end up doing it. For a while, I'd lost the quality that made it worth hosting […aside from money], but last year, I was left with a renewed appreciation for the event after working which such an incredible team. Cara Zozula was our make-up artist, Liz Garza was our hairstylist, Cora Harrington of The Lingerie Addict was our stylist, @vermillionfox was our production coordinator and Kiss Me Deadly sponsored the event and all our lingerie. It was the pinnacle of the events since the very first. I'd hate to just let it slip away.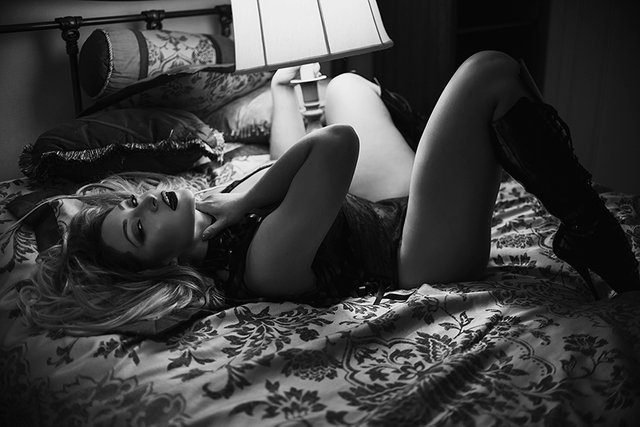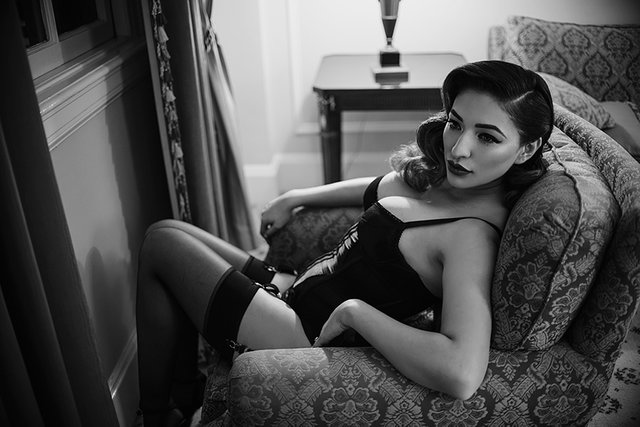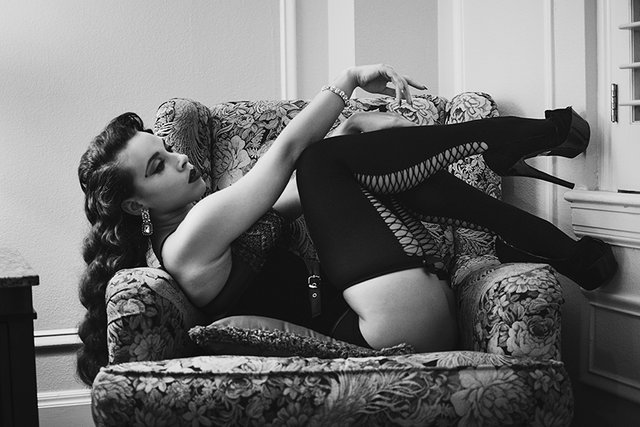 It's on my mind, and there has been so many successful years of NOIR in cities across the country. So many outstanding shoots with so many exceptional women, I thought I'd share a few more of my favorites from the last five years of Old Hollywood, cinematic NOIR events. Time isn't stopping and I'm going to have to make a decision on NOIR 2017 soon, and with that decision, I'll be doing another update here on Steemit […as I've mentioned, I redirected my personal website to my Steemit blog, so it's relevant to anyone that's curious about my plans for the rest of the year, Steemian or not]. In the mean time, enjoy the work!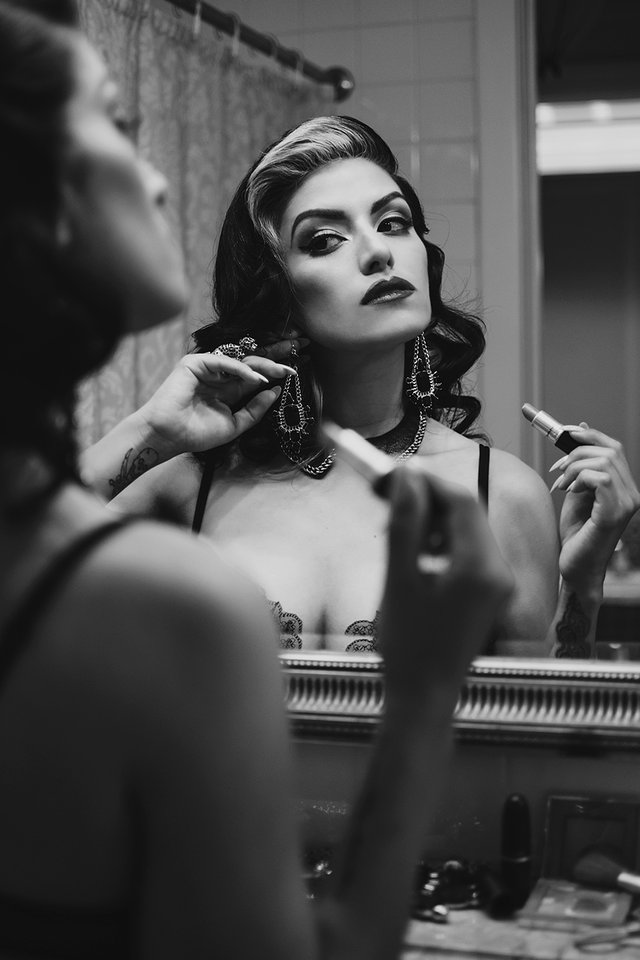 I post daily. For more photography, art, illustration and colorful venting about Poloniex, follow me here @poloniex!