Good evening, Steemit! I'm at @caffetto, just venting some crypto-woes with @mada. @guthrie is doing his homework and @vermillionfox is working on her own Steemit post as we speak. @tarotbyfergus should be here shortly. I have to admit, I've really missing playing MTG here at the coffee shop. It's some of the only recreation in my life, and that was more than apparent when I was on the road for the last two weeks. All in all, a typical day here in uptown. It's great to feel like my routine is taking shape again.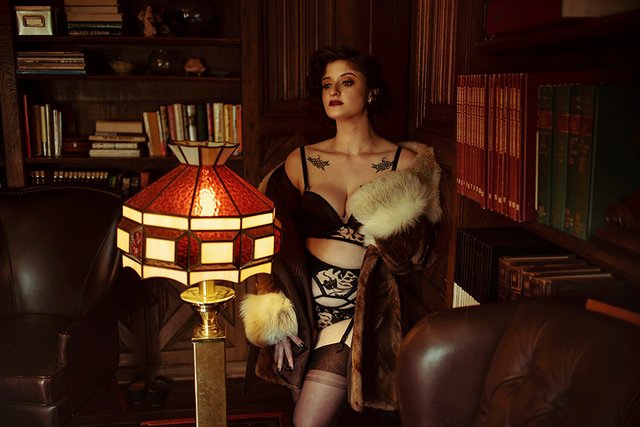 I do finally have some new photography to share. That should be nice. Most of my recent posts have been thoughts on life and Steemit. Although I do enjoy the occasional freewrite sessions, I'm sure most of you are here for the pinup photography. I have just over a week before I'm back to Los Angeles, so I'm going to try and cut through a pile of owed pinup work. The shoot I'm sharing here today is of Emily, a beautiful Southern California pinup that wanted the quintessential dark pinup photo experience.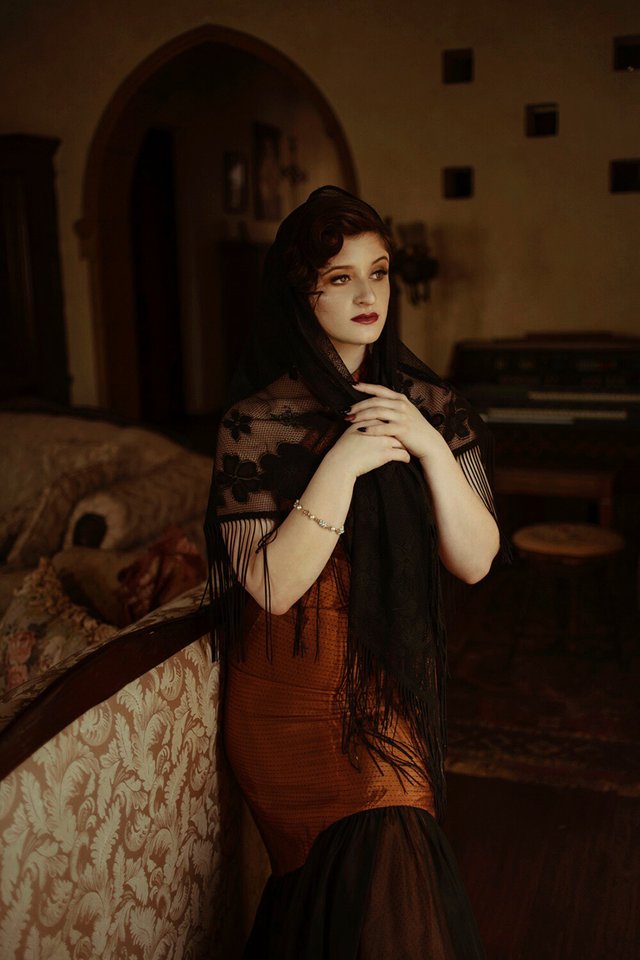 Emily was a lot of fun to meet and shoot with. She's got a great sense of humor and had me laughing right away with impressions and constant jokes. I gave her a quick tour of the mansion estate we'd be shooting that afternoon. I met her boyfriend and he waited in the dining room as we began. I've shot at this space enough times that I instinctively know the best areas for lighting and dramatic furniture and backdrops. Emily took great direction and we were making classically beautiful imagery in no time at all.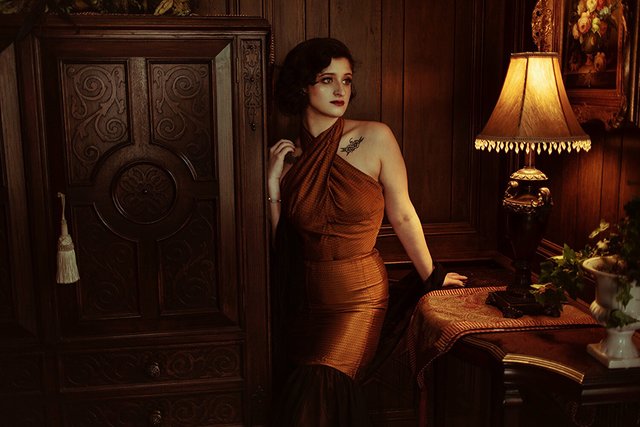 I have more to come with Emily. I owe her at least one more set and promised to have those done before the end of August. It's been really therapeutic to get back to these overdue photos. I have new and old work to sort out the rest of this week and early next. I'm also going to try and make time for some comic book illustration, as my inspiration after coffee and comics with @veryspider is still fresh in my mind. Thanks for reading. For more photography, illustration and the stories behind the work, follow me @kommienezusadt!