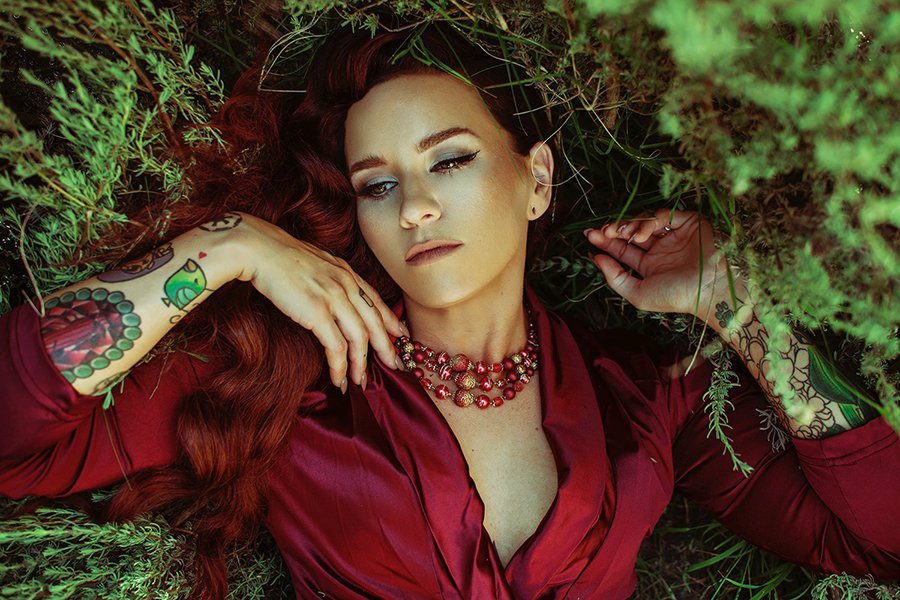 Good evening, Steemit! So much excitement here. STEEM is bullish and raising. @ned dropping the SMT's news! I had another month where the the freelance work is sporadic and unreliable and in the last few days of September, it became clear a couple deposits I was waiting on, weren't going to come on time. I sold about 300 STEEM and successfully paid my mortgage […with a little left over for Magic cards]. Always being reminded how remarkable this revolution is, on a very personal level. I'm endlessly grateful for Steemit and the people that make it, both on the backend and community. It's changed my life over the last year.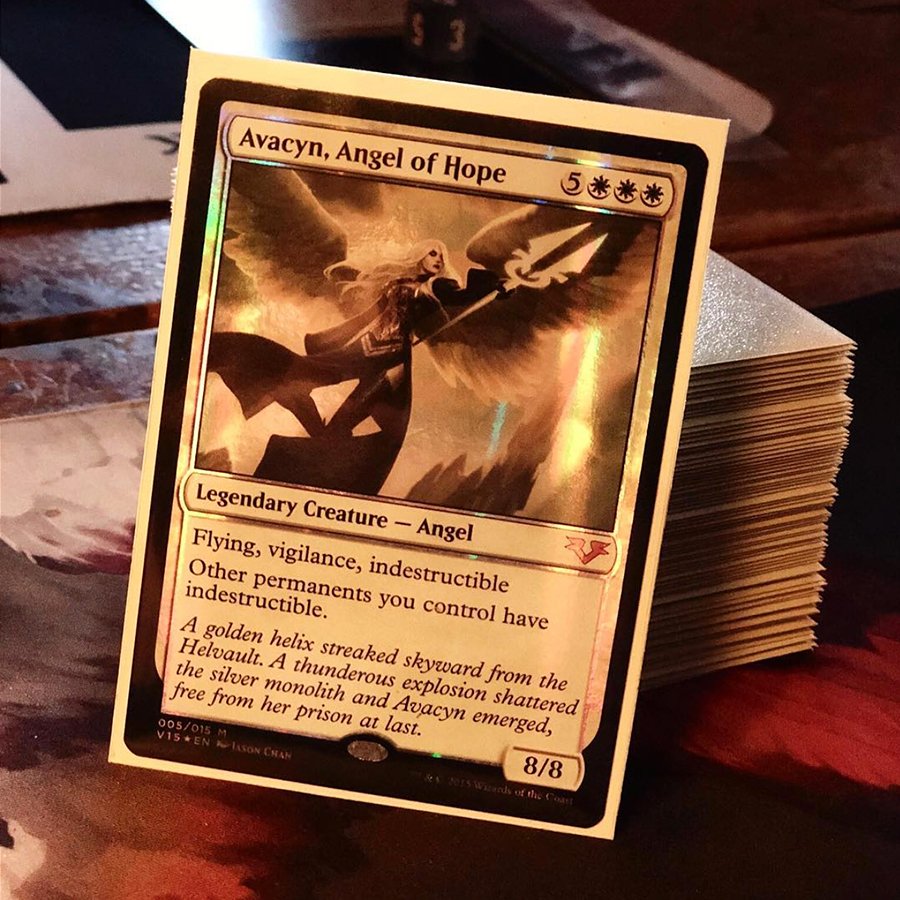 Speaking of Magic cards, I had a perfectly balanced day. I took @guthrie and his brother to Pokémon league. They hung out with friends after and I got quite a few hours of real work in […which will be shared shortly, as teased by the beautiful default image on display above]. Around 7:00p.m., both @tarotbyfergus and @iamredbar showed up at @caffetto for a game of Commander. After a slow start […mana fucked], momentum picked up and before long, Avacyn, Angel of Hope was on the battlefield. In the rarest of phenomenons […but the greatest when it happens], I was able to roll through both opponents on one turn! I'm still working on my big EDH/Commander blog post. Coming soon, but in the meantime…this was a great night […for me, not them].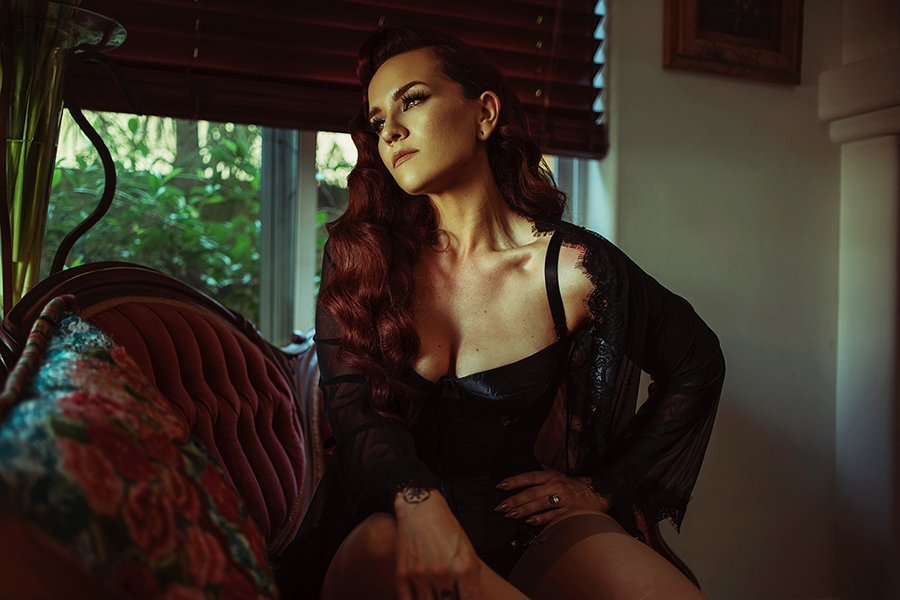 So, new work! Who wants that? I did get a nice block of editing done today and it felt great. I've been shooting a surprising amount in Minnesota lately. If you haven't read "Today's "Deathfolk Magic" EP shoot w/ @jezebel!" and "@moony's "Dark Pinup" book shoot, achieved!", take a look at both. Brand new work with two beautiful, talented Steemians! Most of what I worked on today was images shot last month with Samantha, a gorgeous pinup in LA.
Samantha came to me through Instagram when I was booking my recent trip throughout LA and Palm Springs. She arrived at my friend Jamie's beautiful home in Torrance, hair and make-up ready, with lovely selection of vintage wardrobe. We immediately had a creative synergy and the very first photo we took together made it to my picks for the final edit […that never happens]. During the shoot, she even assisted me with a lighting tutorial for dietetic, available light photography.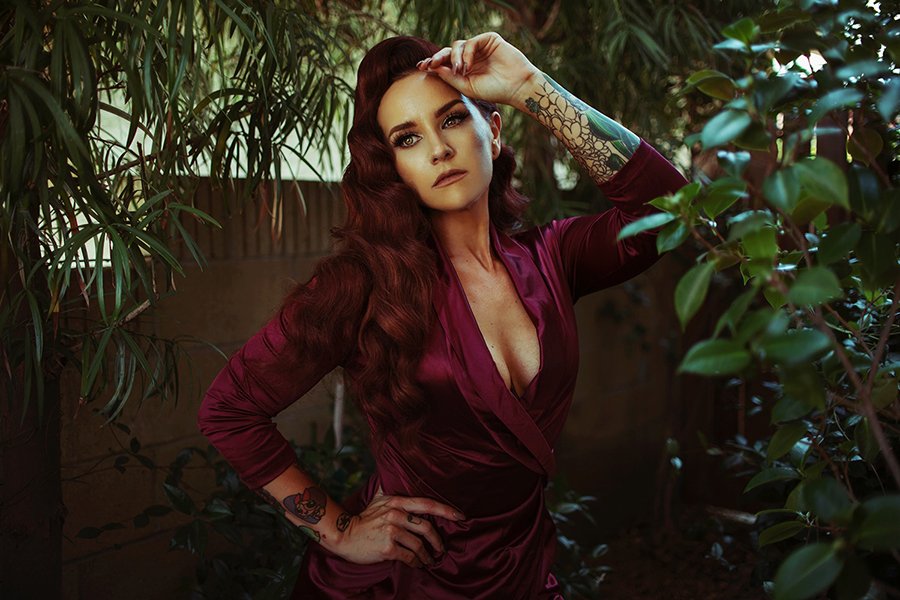 The rest of the shoot, we explored the rooms of Jamie's spacious house. At one point, we made our way to the backyard, and with Jamie's assistance holding a pillow to create shade, I helped lay Samantha down in a massive busy of rosemary. She was wearing a mauve vintage robe, and I knew the green would compliment the wardrobe. It resulted in my favorite photo of the first set of edits from this shoot. More to come in the next couple of weeks.
I post daily. For more photography, art, illustration and the stories behind the work, follow me here @kommienezuspadt!