Good evening, Steemians! I'm exhausted. This week has been a pattern of late nights and early mornings. I finally broke away and managed to edit this morning while at @caffetto coffee shop. That was nice, but now the weekend is nearly here and thus starts a series of unpredictable schedules that'll again, impede my work. I've been saying for years, I love my job…I just need to find a way to actually DO IT! An endless cascade of hurdles just to get eight interrupted  hours.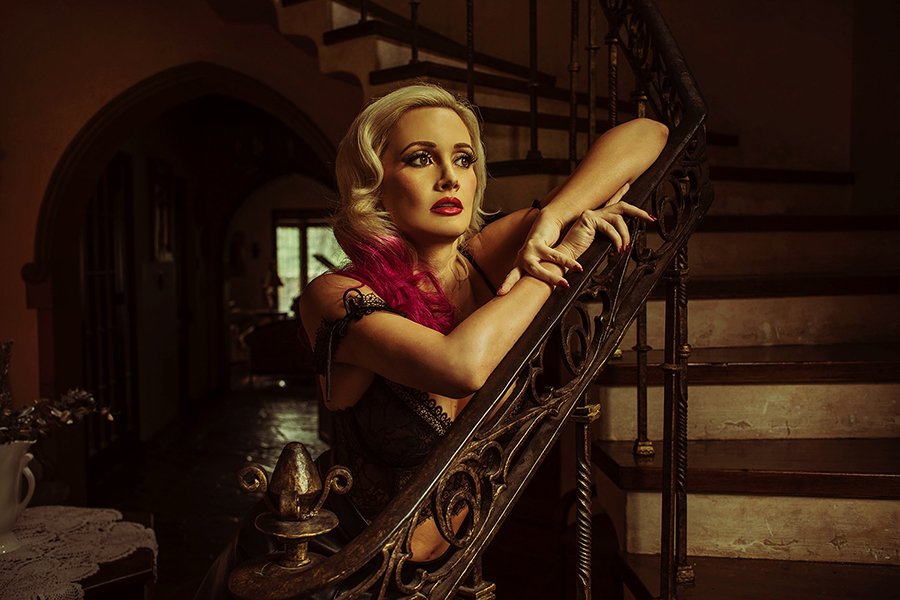 Of the work I did manage to get to today, I finished a new edit of Holly Madison. Only sharing it here on Steemit for now. It was from our shoot in April of this year. As most of us know but now, Hugh Hefner passed away yesterday. I don't know Holly's personal life, but the time we spent shooting together, I did see how genuinely sweet of a person she is. I never had the chance to see " The Girls Next Door" […I haven't had cable in almost 15 years]. I know nothing about her feelings towards Hef now, but when I heard the news, I did think of her. I'm sure she's bombarded with requests for comments, so as unobtrusively as possible, I wanted to finish this new photo and text it to her with offerings of positive vibes.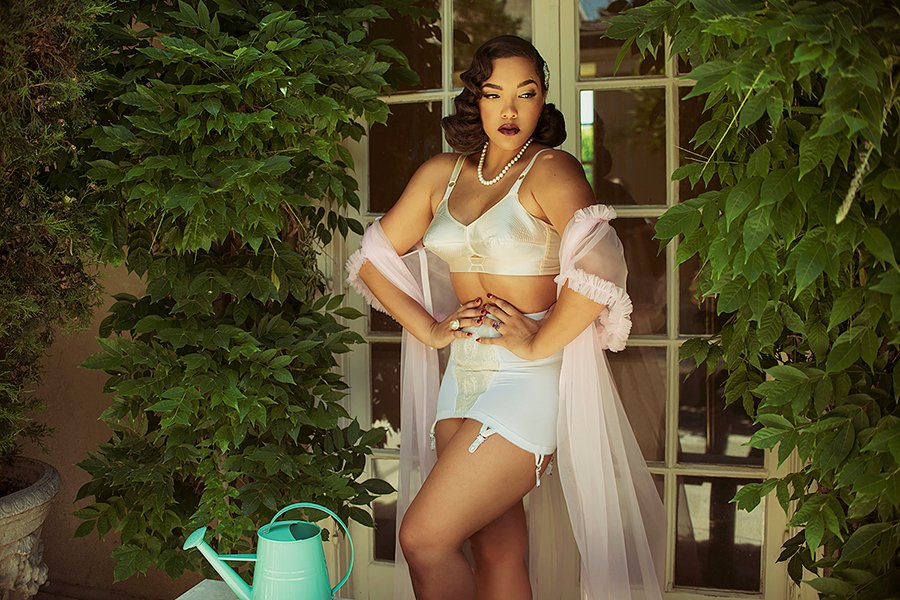 Over the weekend, I'll be trying to finish edits of the remaining clients I have from Viva Las Vegas, and the last trip I took to LA during the end of August. Some new publications have rolled out as well. My good friend Cora of The Lingerie Addict has posted some of our big editorial for her blog. If you get a minute, visit "A Hollywood Heroine: TLA's First Magazine Style Editorial". I'm super proud of how this turned out. I'm going to contact to Cora if she's alright with me posting the public photos from this shoot here on Steemit, but in the meantime, here's a teaser. Definitely check out her blog!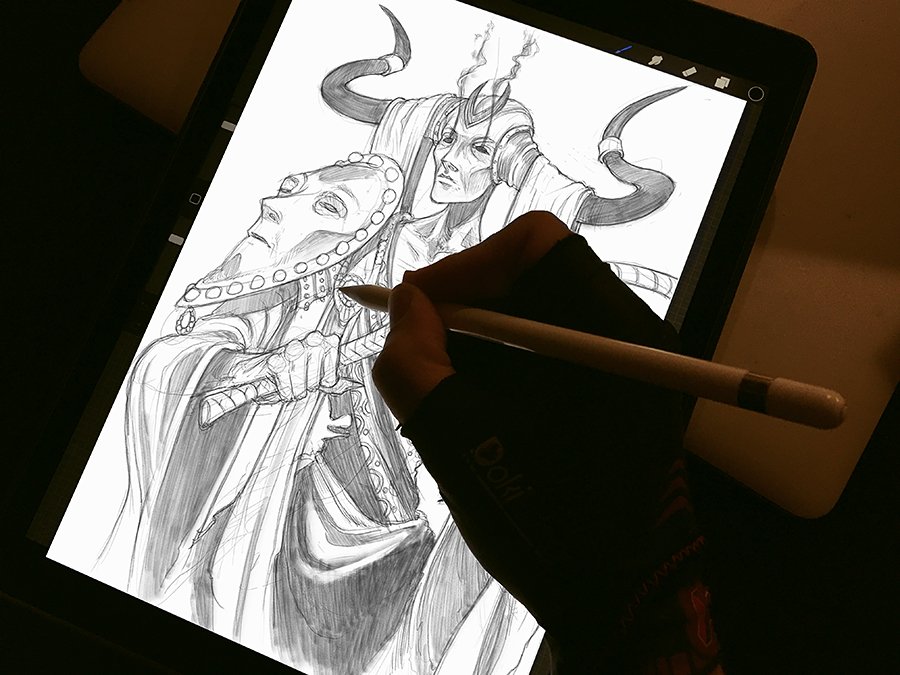 Trial by Comics! Holy — shit! I can't believe how quickly this contest became "a thing"! I mean, naturally, that was my hope…but in a little over a month there was dozens of entries for "Super-heroes" and "Super-villains"! The artists here on Steemit are incredible, and the community is so positive and supportive. Communities are coming to Steemit soon and my hope was to lay some foundation for their introduction to the platform. I liked the idea of drawing the default sketch for each week's new theme. It would force me to stay busy drawing, and give me the opportunity to draw whatever I want…that's why this week's theme is Magic: The Gathering! I'd anticipate a lower turn out for entries simply because many of you aren't MTG enthusiasts, but I'd encourage you to Google "magic the gathering planeswalkers" or something similar, pick a character that looks cool and just go with it. There's likely to be less competition and a better chance of nabbing the 50SBD reward being put up by myself and @danielkiessler!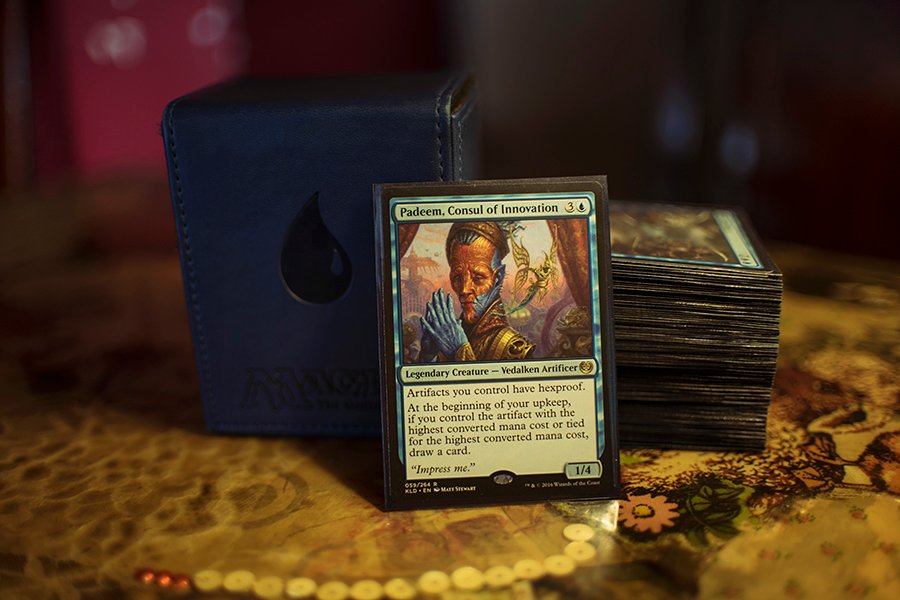 Speaking of Magic: The Gathering, I'll finally have my EDH/Commander post made in the next few games. Myself, @tarotbyfergus @iamredbar and @vermillionfox have been having EDH wars lately. I can't wait to share my Padeem Commander decklist. 
Thanks for reading! For more photography, art, illustration and the stories behind the work, follow me here @kommienezuspadt!