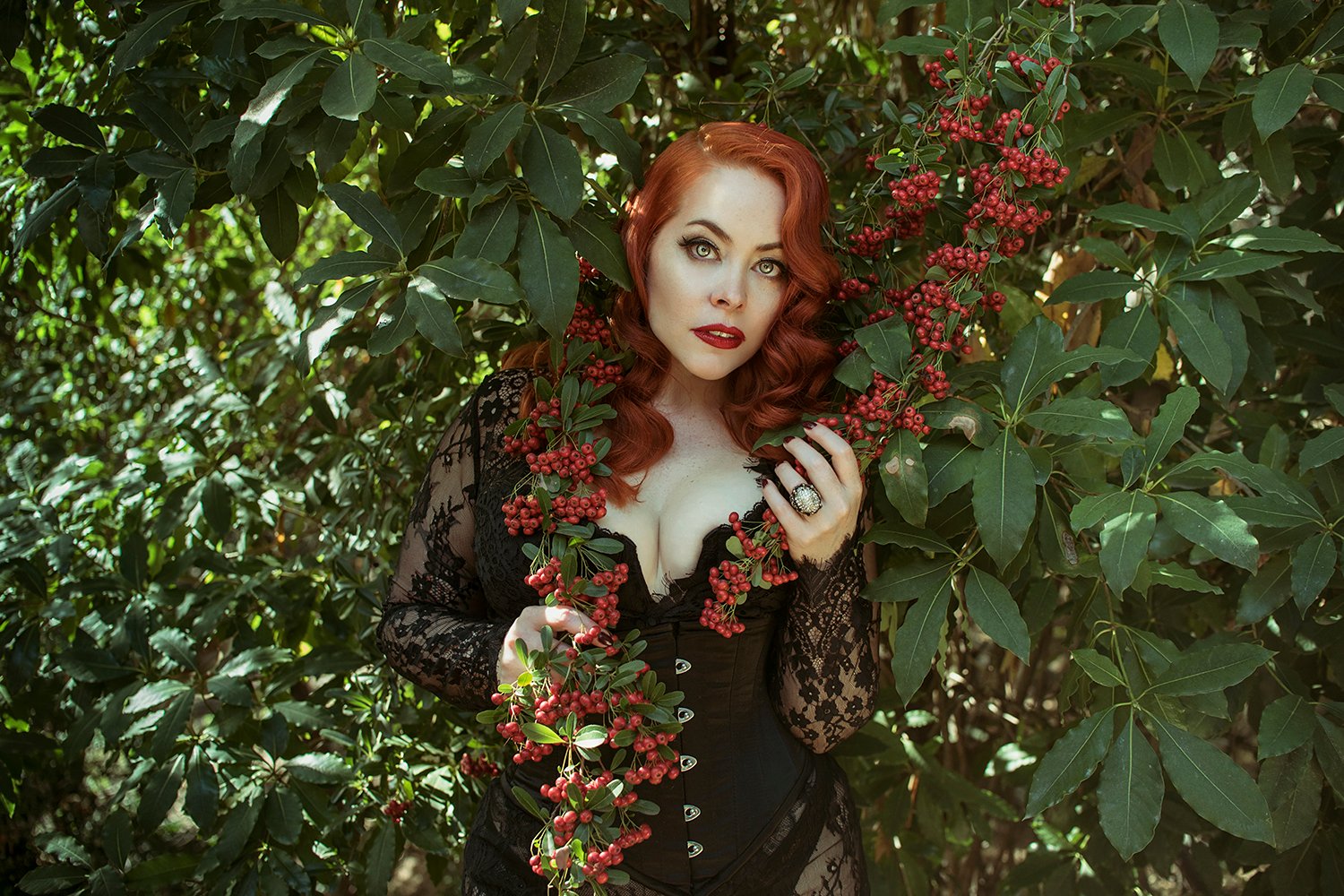 Good evening, Steemit and so sorry for my absence! I have been enjoying the closest thing to vacation I've had in over ten years. Myself, @guthrie and @vermillionfox arrived in LA over a week ago. Following our time in Los Angeles, we made our way to Palm Springs to visit friends. Finally, during the remaining days of the trip, we made the four hour drive Las Vegas, and as I write this, we're 38,000 feet over Colorado, returning to our believed Twin Cities. If you do the math, you may ask yourself "...was this trip a coordinated effort to avoid the Super Bowl?", and if you did, you'd be absolutely correct. No regrets, at all. 


I've missed Steemit, and sometimes a set of circumstances that keep you from the things you love, renews your appreciation for the importance it has in your life. That has certainly been the case for me over the last week and a half. I've received heartfelt messages from friends like @eveuncovered, wondering where I've been. It's nice to be missed. This trip was meant to be 1/3 vacation, 1/3 work and 1/3 finalizing shoots for "Dark Pinup". It ended up being exactly that, but within the first few days, it became clear that posting nightly was going to carve in to the remaining "vacation" 1/3. Although fun and productive, our days were long. Our sleep schedules still two hours ahead, we were all exhausted by 9:00p.m., and I gave myself permission to enjoy the trip without commitments hanging over my head. 

So much has happened over the last ten days. Not just for us personally, but the world. Thankfully, prior to departing for LA, I sold off some crypto to pay for flights, rental car, hotels and even Disneyland. The timing couldn't have been better. Just days later, the entire crypto-market [...and stock market] collapsed [...corrected, but looking at my portfolio during the bloodshed, it definitely looked worse than a typically "correction"]. Fortunately, during the first few days of the trip, I had four paid shoots! The only thing that calmed my crypto-woes was buying more of it at 50% off prices!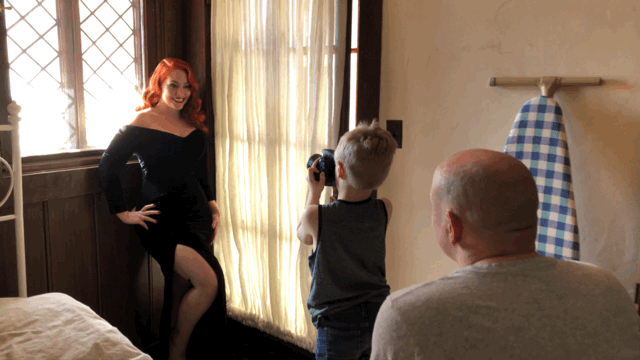 As far as the trip itself, there was more that happened than I can fit in one blog post. I'll be breaking each leg of the journey up in to separate posts this coming week, but I can tell you, it was hands down, the best trip of my life. For those that've been following me since I joined Steemit, you'll note how much I travel and the significance of that statement. When I'm on the road shooting, I always miss my family. This was the first time I didn't have to and it was such a fulfilling feeling. There have been dozens of times I've told @guthrie "Daddy has to go to work in LA and I'll be back in a week.". He finally had a chance to see what I do. He even took a few photos himself!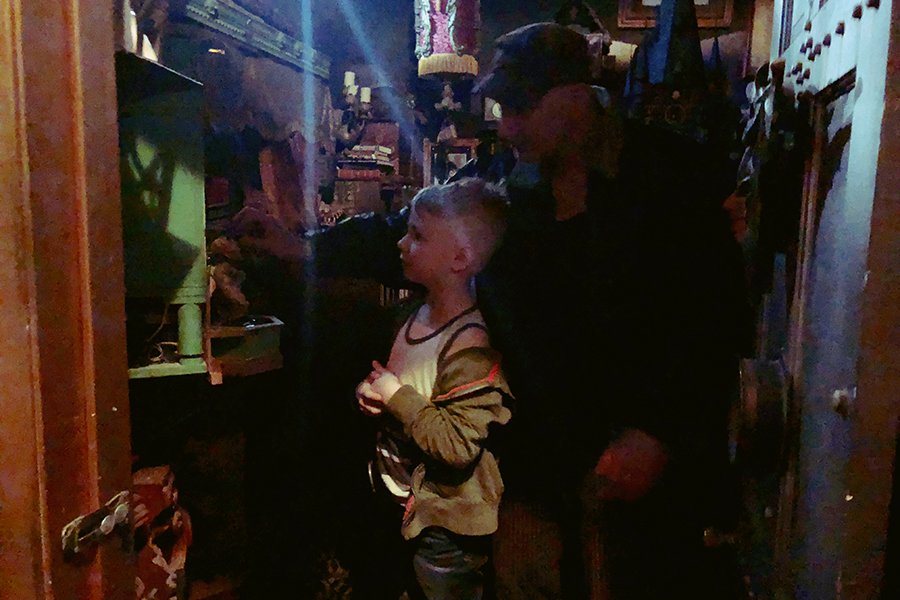 Seeing friends was another highlight of the trip. The pace for my usual work trips is so fast that visiting friends typically only happens if we work together [...be it model, make-up or hair and beauty]. Finally, I was able to slow down. @guthrie finally had a chance to meet @thomaskuntzart. We hung with @carazozula during a shoot in La Cañada. A few days with Berrit and @danielkiessler in Palm Springs [...I even walked them through how to buy EOS at an incredibly discounted price]. Finally, in Vegas, lunch with Morat and Masuimi Max, followed by a new shoot [...our first since last February] with my BFF, @vintagevandalizm.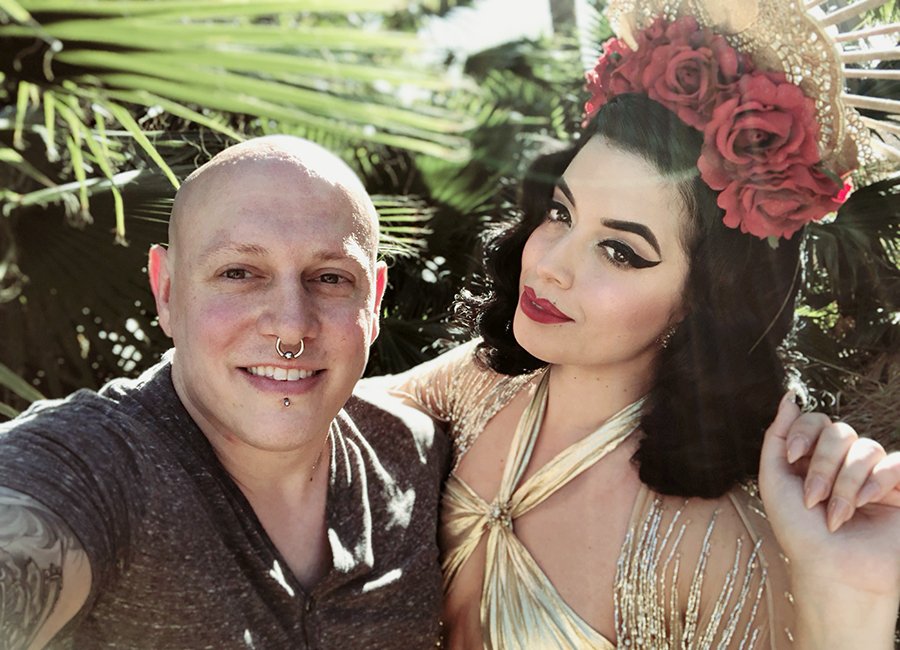 One of the final highlights of this near perfect journey was righting a wrong that personally took a heavy toll on me. Just days before "Dark Pinup" goes to print, a model that had previously agreed to be in the book, redacted her willingness to participate. It was someone I'd considered a friend, and easily some of my favorite photos within the 240 pages of the publication. It was devastating. Around the same time, I started talking to a Las Vegas model named Ellie Rayne, and there seemed a small chance of shooting together during the final days of this trip.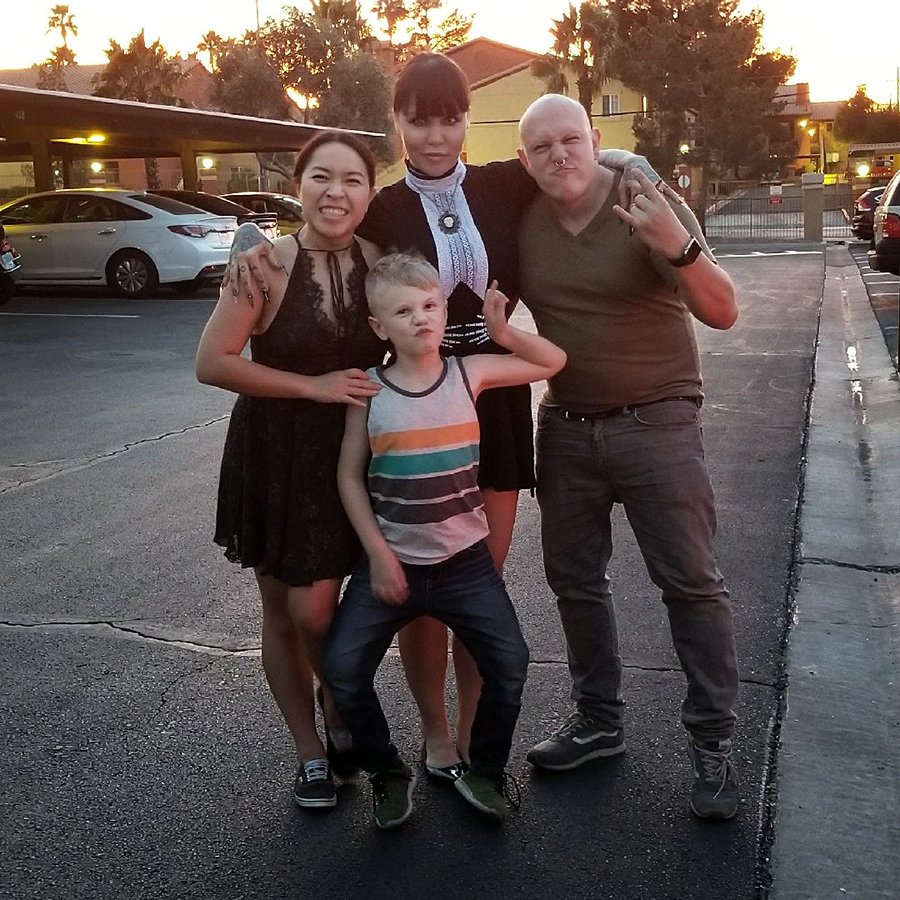 As Vegas became closer, I was able to bring a talented make-up artist and hairstylist on board. Through friends, I was put in touch with Glam Factory, the only vintage clothing boutique in Vegas. They allowed to pull six vintage slips and gowns. As has been the case over the years, my friend Ralph offered me his incredible Speakeasy as a shoot location. Ellie showed up with a welcoming smile. We immediately had a great introduction that really lifted my spirits. You never know how the chemistry will work with a model [...or photographer] you've only corresponded with through Instragram. At 241,000 followers, she is legitimately Insta-famous, but as down to earth and cool as I could have hoped for.
Initially, I actually started shooting very nervous [...doesn't happen often these days]. Ellie has tons of modeling experience with Vegas-style photographers, and I knew she'd be set back by my approach of diegetic, available light, dark photography. As soon as I got my first few photos that really showcased the mood I was aiming to capture, I showed her on the back of the camera. We both got really excited, and we doubled down on making this an exceptional shoot. She felt comfortable enough to shoot implied, as nude photos which will appear in "Dark Pinup", but for now, I'm elated to share the first edit with you all!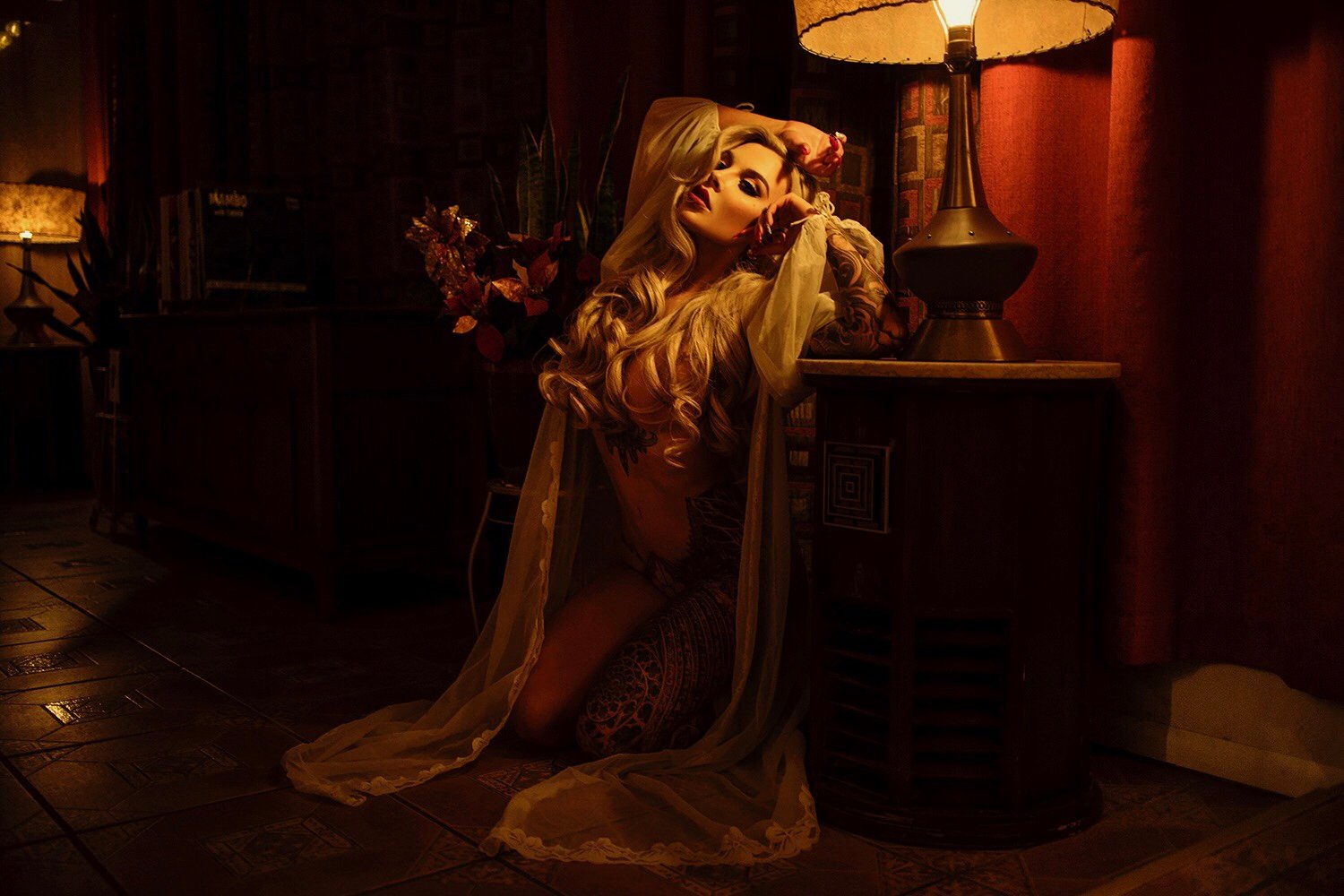 Thanks for reading, and missing me during my vacation hiatus! I'm so happy to be back in my Steemit routine! I'll be on the regular post rotation, including the announcements of the last Trail by Comics winners for "Pencils" [...thank you all for your patience]. For more photography, art, travel and the stories behind the work, follow me here @kommienezuspadt!