Closing in on midnight and this is apparently when my Steemit energy accumulates. @vermillionfox and I had a slow mornin after @guthrie went to school. We slept in, and then wildly tore through the house cleaning, doing laundry and dishes, hanging plastic over the windows […that's a Minnesota thing many of you won't understand]. @guthrie had a Harvest Festival party at his school at 6:00p.m. Once he went to bed, I've been editing while @vermillionfox practices her Ito make-up for Halloween. All of that in a day, and after I make this post, I'm going to bed.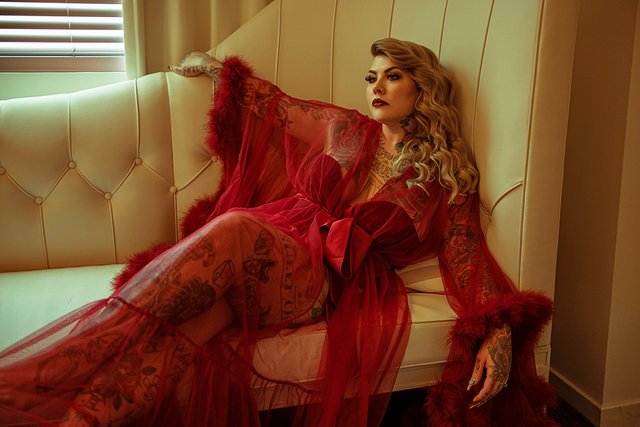 This was a stressful night as far as my photography goes. It's moments like this that I'm grateful Steemit is build on a blockchain so that I can look back in 20 years and say to myself "Oh, shit! Yeah. I remember that! You ass.". I actually forgot a client, and I'm talking about since April! I could make a case that the last six months of my life has been so disrupted, it's reasonable anyone would do the same, but it's predominantly because she had almost the exact same name as a client I shot in 2018, with a hyphenated last name. It a fury of panic, it randomly hit me tonight.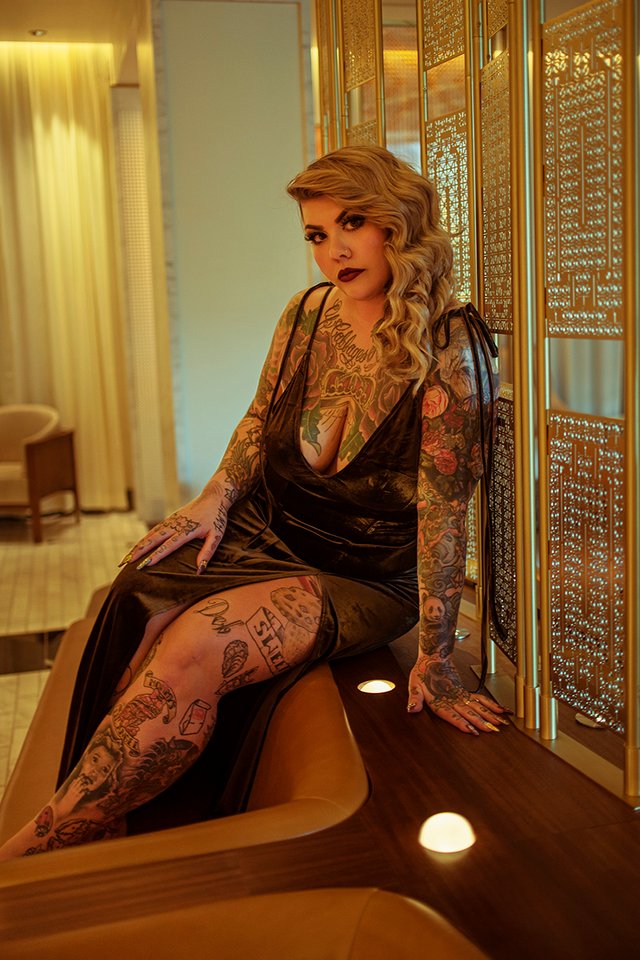 After digging through some HD's, I began a panicked session of catch up with this sweet, sweet, beautiful tattooed pinup named Sarah, and as I've mentioned in previous posts, I love seeing shoots after lengthy time periods […even if it isn't what's best for business]. I remembered how well this shoot had turned out, especially considering it was put together on relatively short notice and shot in a small Las Vegas hotel room. Her posing was excellent and her outfits were a perfect compliment to the colors and tones of the space.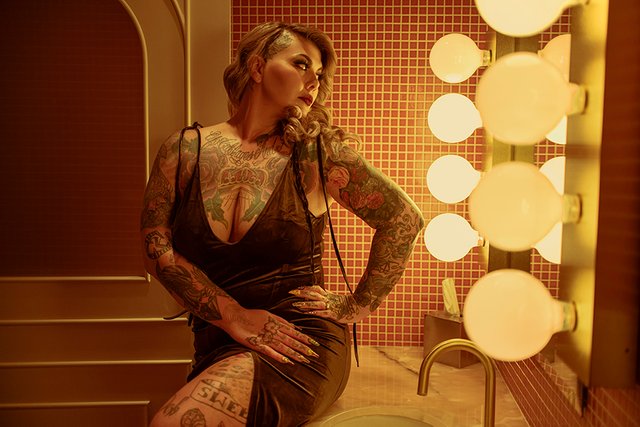 This is only the first set of edits with Sarah but obviously, because fo the mix up, I'm going to have to fast track the remaining edits of the shoot and send them with an apology. Look forward to more of these soon. Tomorrow, @vermillionfox and I will be taking @guthrie trick-or-treating. I'm looking forward to trying night-mode out on my iPhone 11 Pro. @kellifury has been sending me pictures she's taken with her's and they're amazing. Thanks for reading. For more photography and art, follow me right here!