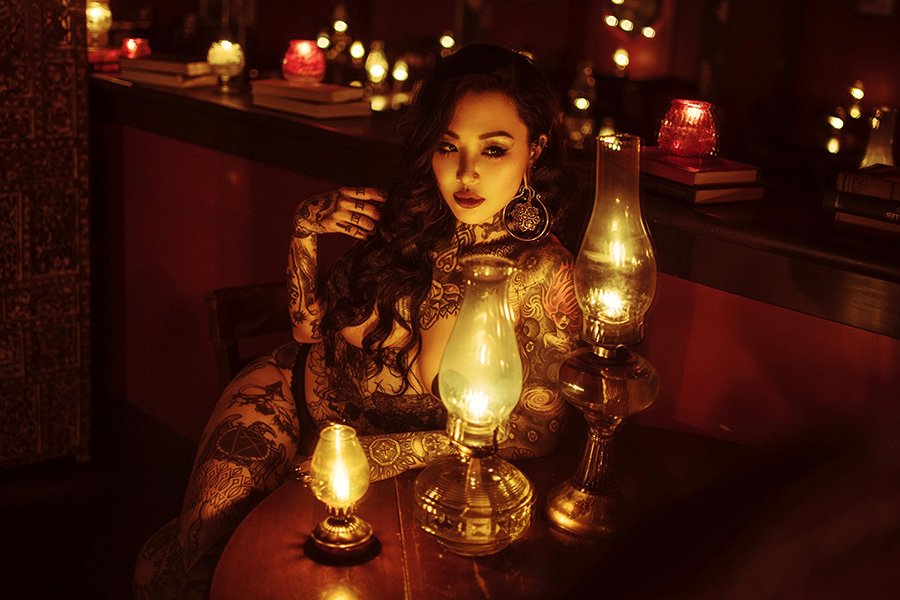 Good afternoon, Steemnerds […stealing that from @beekart]. I'm making a post early because I didn't have a chance to blog last night. If all goes well, maybe I can get another on the feed later this evening. This morning was the usual form of busy. @guthrie up, dressed, lunch made and to school. @caffetto, until I realized I left my AirPods at home. The music du jour wasn't making me feel inspired and eventually, I packed up and came home, which is where I am now. I've got some time for lunch before I pick @guthrie up from school, go back to @caffetto and […hopefully] beat @tarotbyfergus at Magic.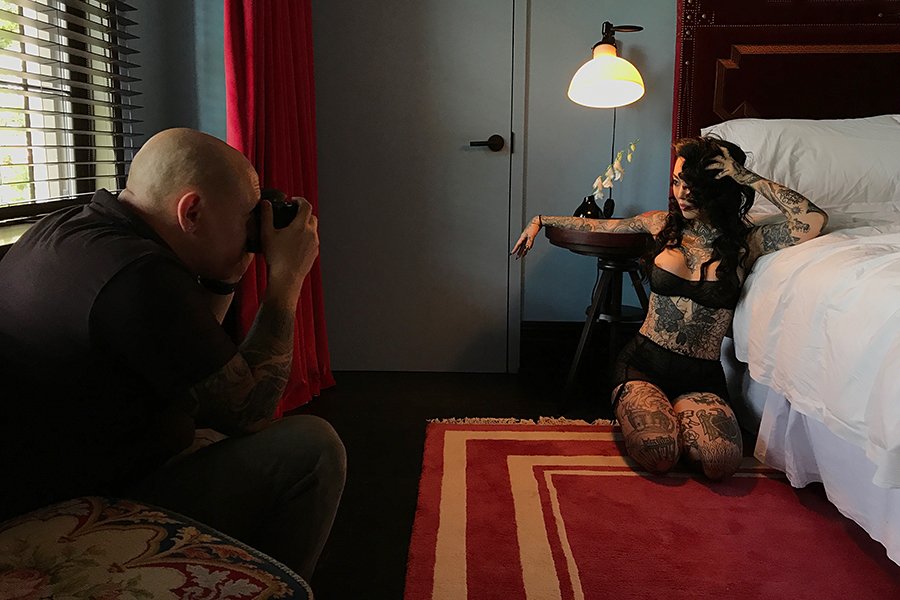 Today's photography comes from a trip I took with @vermillionfox to NYC for a handful of shoots in Manhattan. It was an extremely fast paced few days with back to back shoots. One of those shoots was with female tattoo artist and model, Alisha Gory. We'd become Instagram acquaintances earlier this year and I was looking forward to finally collaborating together.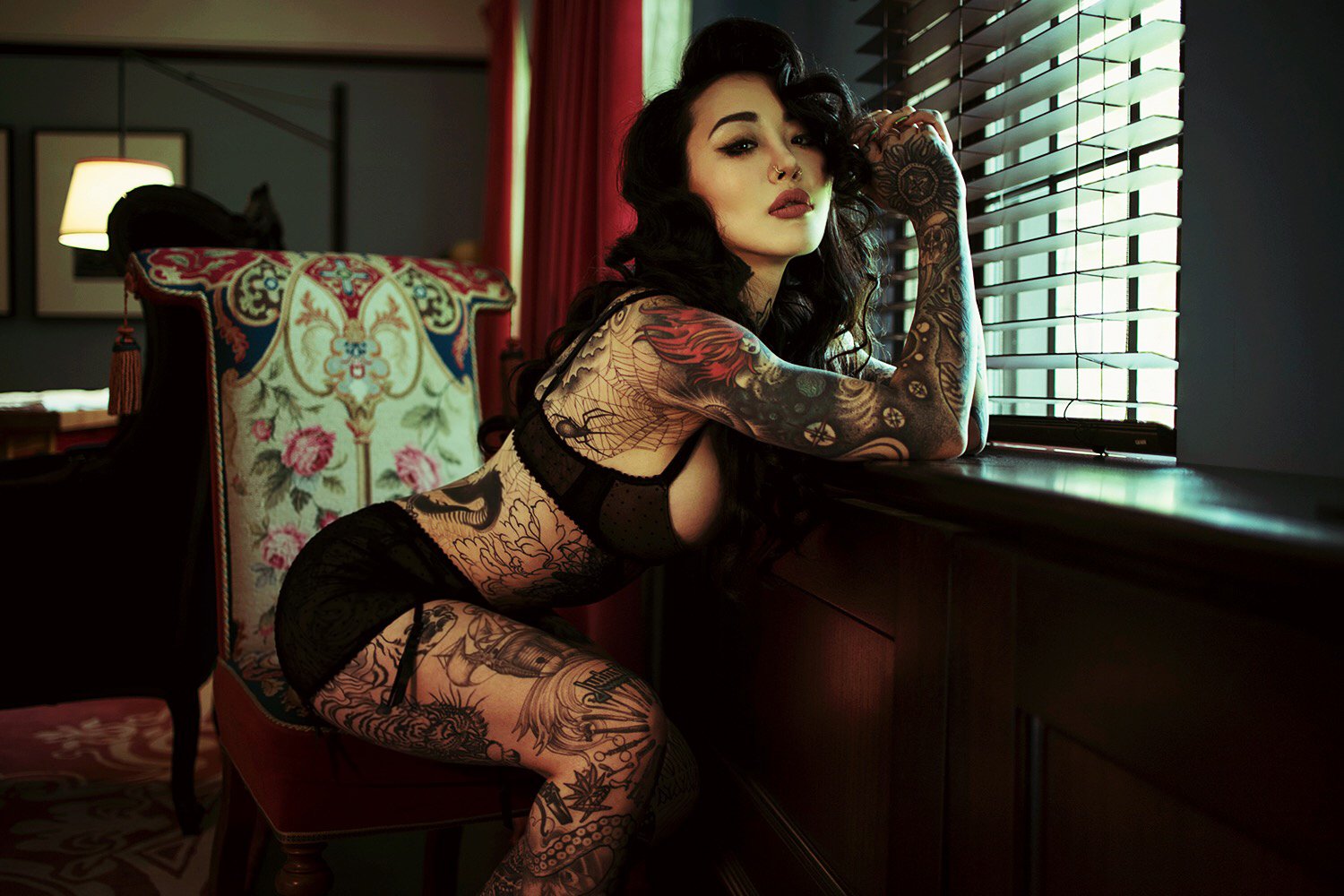 My friend Sunny […my recent post, "Steemit only photography w/ Sunny in Las Vegas!" showcases her incredible modeling as well] met us at the Gramercy Hotel in downtown Manhattan. It was painfully early. 6:00a.m., and she began hair and make-up on Alisha. After 90 minutes or so, Alisha was shoot ready and I managed to wake myself up. We began in the hotel, taking advantage of the sun just beginning to cut through the tall buildings outside the room.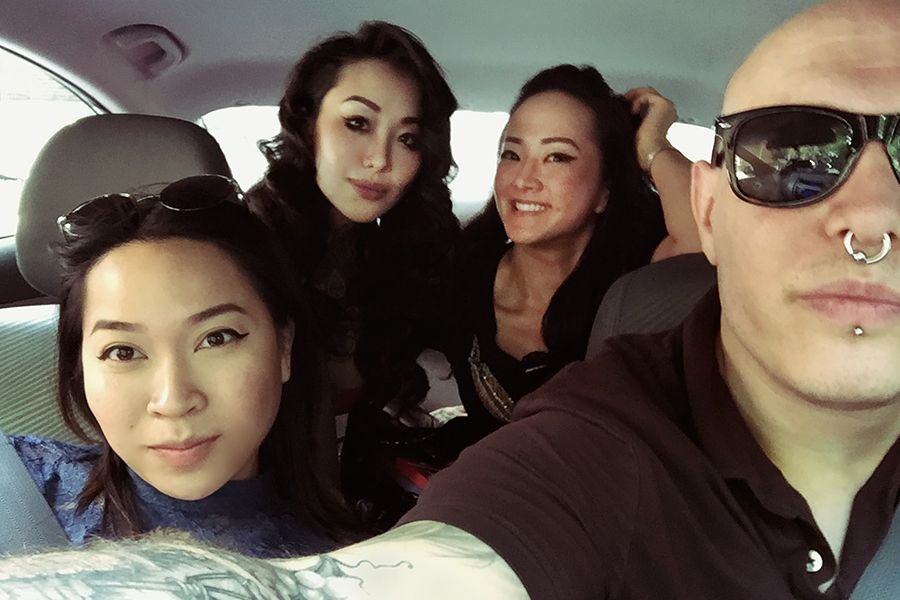 Alisha had a great presence in front of the camera and took direction wonderfully as I had her laying across coffee tables, manipulating a combination of warm incandescent lights and the cool, blueish lights of the windows. She changed looks, then wrapped at the hotel just before check out. From there, myself, Sunny, Alisha and @vermillionfox got in the car to make the two hours drive to our second location.
The Bookstore Speakeasy is a secluded, little known gem in Bethlehem, PA. I reached out to friends on Facebook for a dark, interesting set to shoot and The Bookstore Speakeasy was referred by several people. I contacted the manager and they agreed to give us the space for two hours before opening.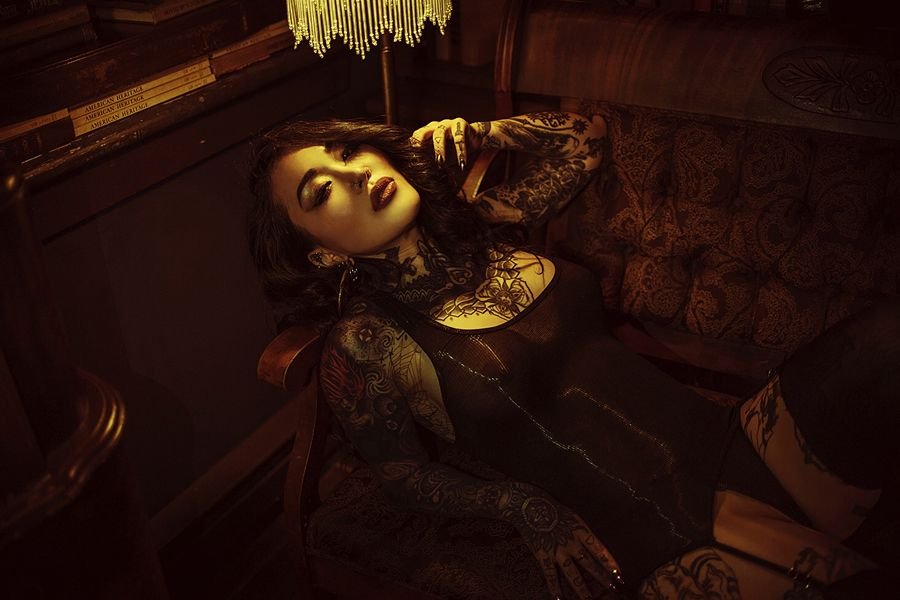 If you're at all familiar with my dark pin-up photography style, this was a dream come true. Dark walls, romantic antique wooden tables and chairs and dozens of small oil lamps and tea light candles. The rooms were decorated with old books and vintage frames. Only @thomaskuntzart's Spirit Room rivaled the awe I experienced setting my camera up to photograph a location. It was perfect. Alisha was outstanding and we created some breathtaking photos.
Thanks for reading! I post often. For more photography, art, illustration and the stories behind the work, follow me here @kommienezuspadt!