Hey, Steemit! I wanted to get a post in just before Bitcoin hits $10,000 for the first time. We're living in remarkable times. Just over a year ago, the term "Bitcoin" bumped off the sides of my brain before get lost amongst the irrelevant thoughts in my head. I'm sitting here looking at Coin Market Cap through bloodshot eyes, witnessing the history of the world adopting cryptocurrency as mass adoption. You can say "…it's less than - % of worldwide market cap" and be a skeptic, but this is a moment we're going to look back on and say "…I remember when Bitcoin hit $10,000.". I feel so fortunate to be here, in this space, right now.
On that point, I hold very little Bitcoin. I do, however, hold a fair amount of STEEM, almost all of which I've earned posting photography. It isn't broke, so I'm not going fix it. Tonight's photography is from my last shoot with my beautiful friend, Sunny. I've posted photos of Sunny before, but this is all new work, hot of the Photoshop press this evening. n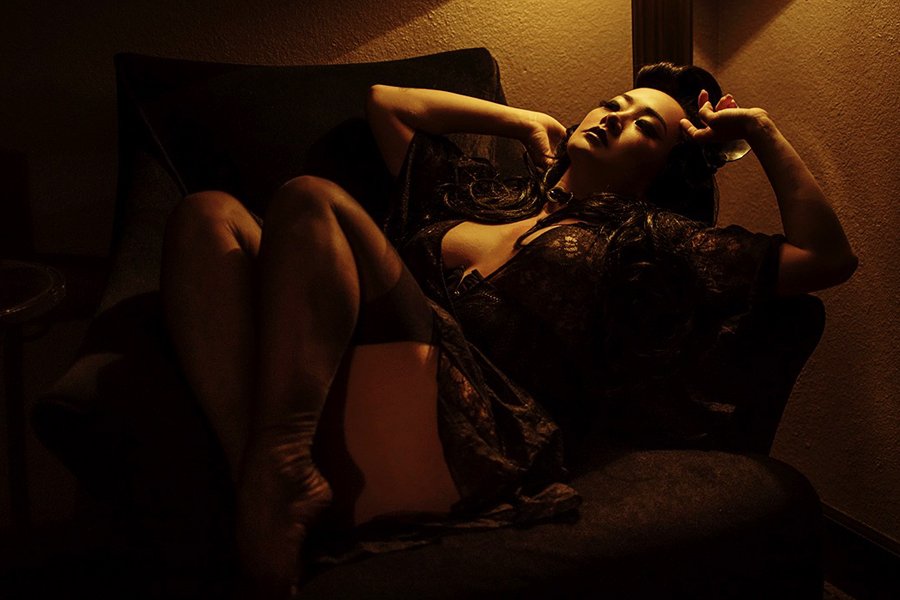 Sunny Moon was introduced to me through our mutual pal, @vintagevandalizm. She's become one of the closest friend's I've made over the last 5 years since working and shooting in LA and NYC. She's a professional healer and acupuncturist, expert in yoga, make-up artist and model. There have been so many times that she's saved me, agreeing to do make-up on short notice, or giving me a place to sleep in New York City.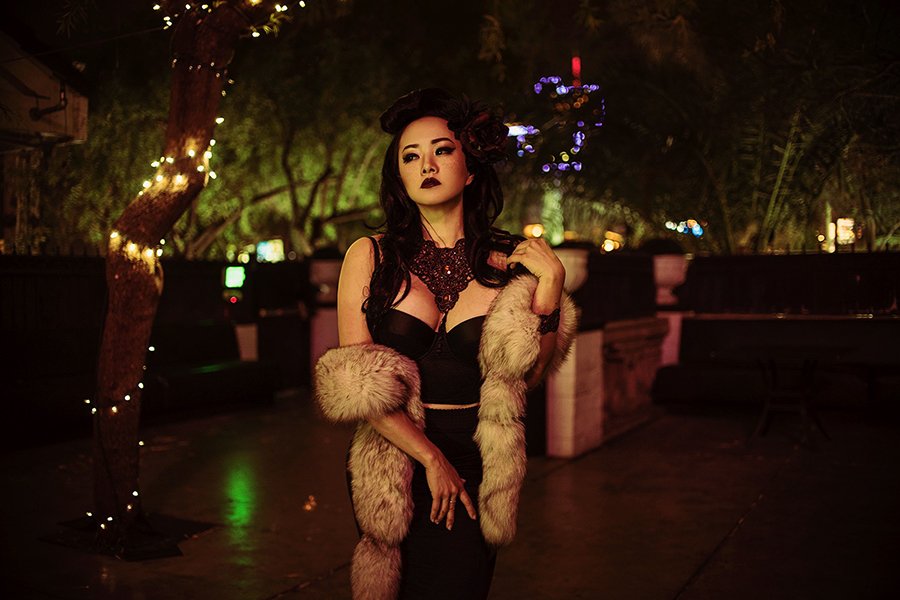 We first shot together in 2014. Sunny and met in Manhattan and made pictures in a massive high rise condo above the New York skyline. Sunny's portfolio was already incredible, so the bar was high. It was the first time we were able to create beautiful, dark pinup together. From there, we've shoot together a half dozen times, in New York, New Jersey and Las Vegas.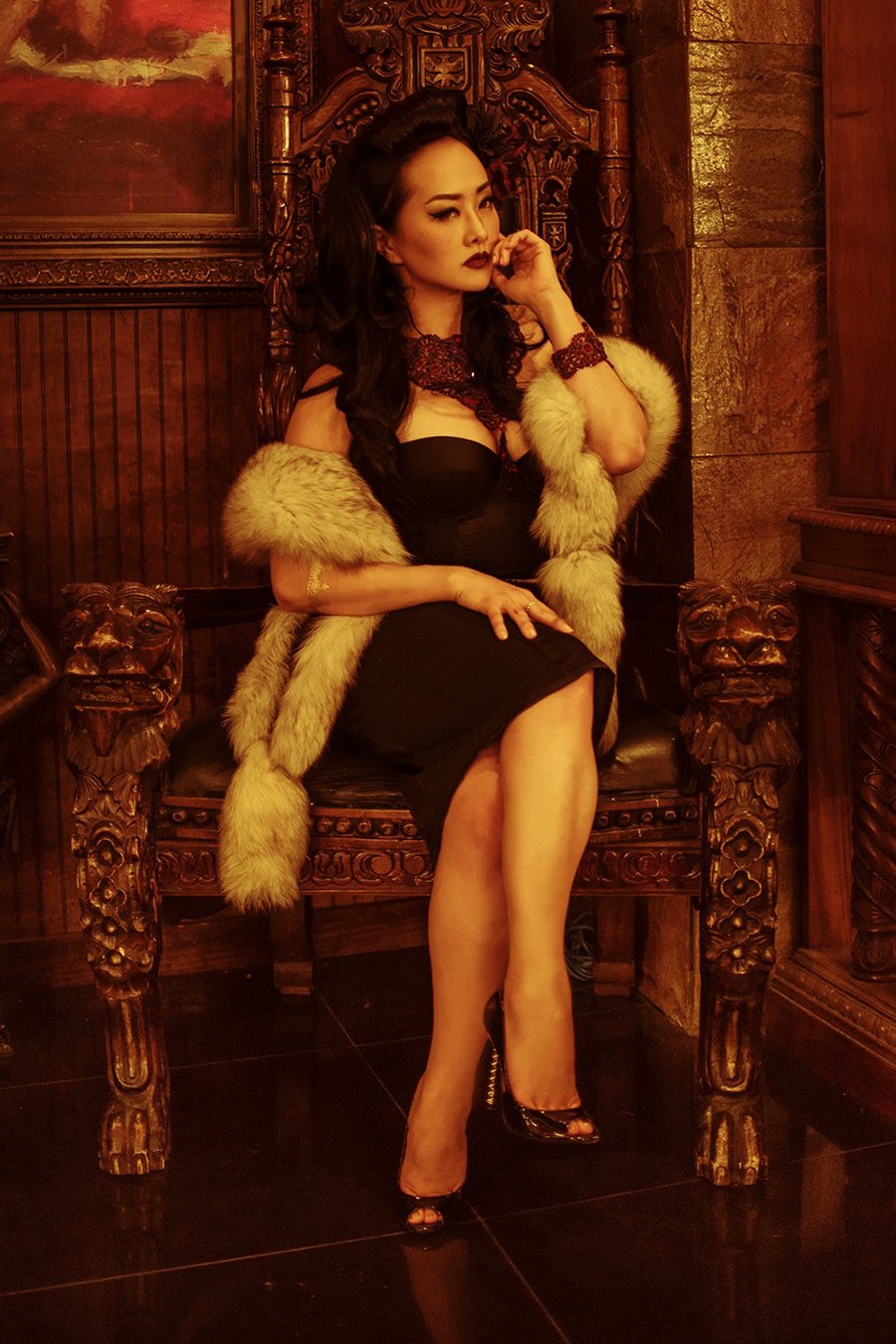 Las Vegas was our most recent shoot and these photos are from our collaboration at The Artisan Hotel […the venue that will be hosting the "Dark Pinup" book signing/release party April 19th. No place in Vegas suits my style of photography better than The Artisan. The interior, the decoration and the low light. Sunny and I moved throughout the hotel lobby, the halls and the room.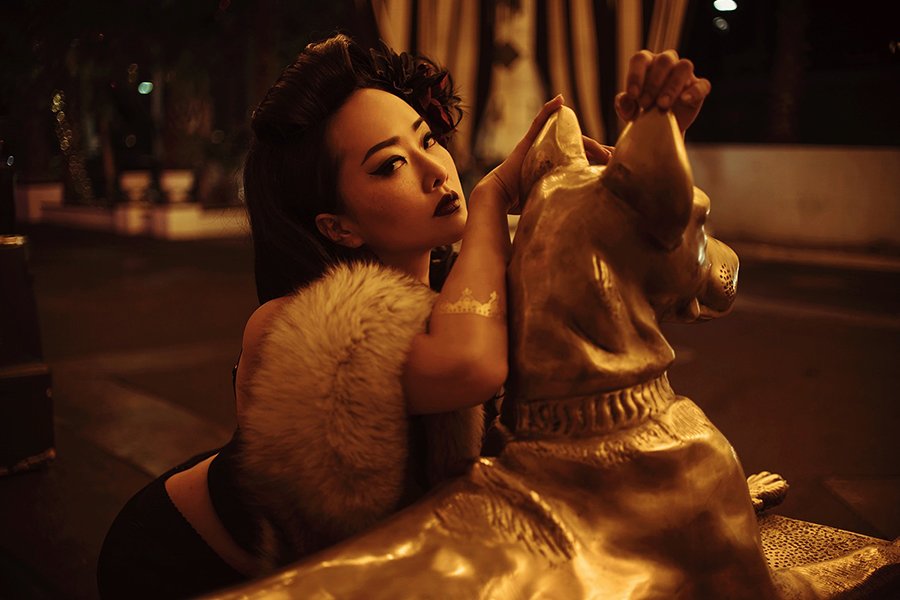 Some of these new edits will be making it in to the "Proclivities" chapter of "Dark Pinup". A section dedicated to fetishes, indulgences and kinks that typically don't make my social media accounts […aside from Steemit, of course]. Some of my favorite dark photos of the year were shot in this hotel with Sunny. I've been dying to get to these, and tonight was the night.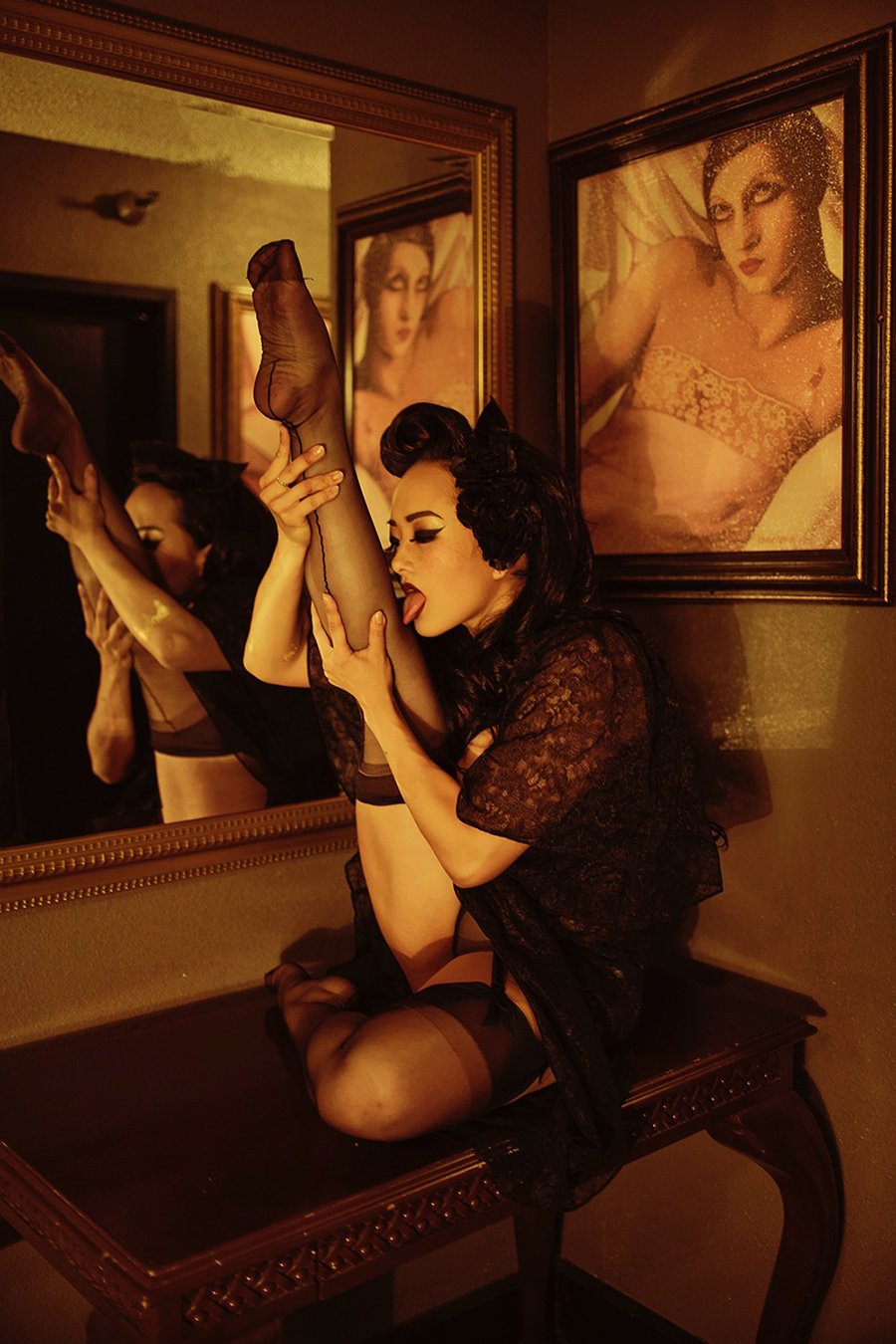 Thanks for reading. I post daily. For more photography, art, illustration and the stories behind the work, follow me here @kommienezuspadt!