Picture Stories #201 - Interesting Fish 🐟
When you look up at the skies, you see so many types of birds. Similarly when we look into the depths of the mysterious and enigmatic waters adorning various pockets on our planet, you get to see different types of aquatic creatures. And fishes happen to be the one of the most popular watery animals, and they come is so many different sizes and equally different colors. This fish shown in the below picture which I encountered at an aquarium was very peculiar to look at, given it's long length and interesting shape. Nonetheless its a beautiful sight and it was nice to get to witness it in different shades - the white one being quite gorgeous to look at.
---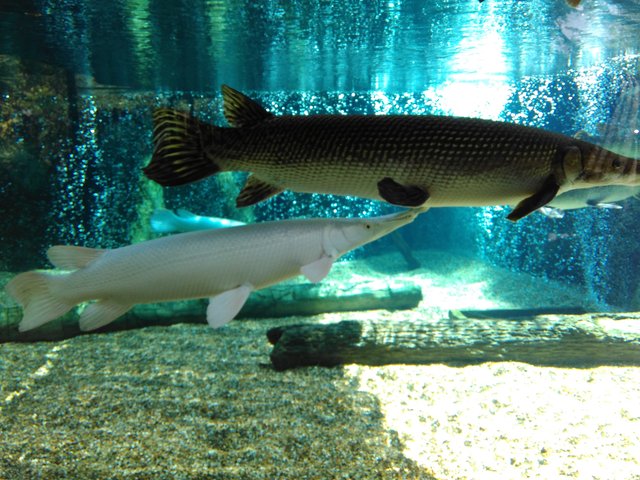 ---
Fishes have the ability to swim and stay underwater, and it would be so cool if humans had such a natural ability. Although we don't posses similar skills, the least we can do is admire and appreciate them.
Some people can keep staring at fishes swimming for hours!
Thank you for reading!

---
PR.network - Public Reputation On The Blockchain! Join the future now...
---

---
Amazing initiatives/communities I'm part of - Click on the images to find out more.