Mosque in the Mountains - Iraqi Kurdistan
I took this shot hang out the window of a moving Toyota Land Cruiser while driving through rural Kurdistan- near Soran. The bright white mosque really stood out against the black mountains. This mosque looked quite a bit more elaborate than most mosques in the area, which makes me wonder if this is a wealthier area than other areas nearby.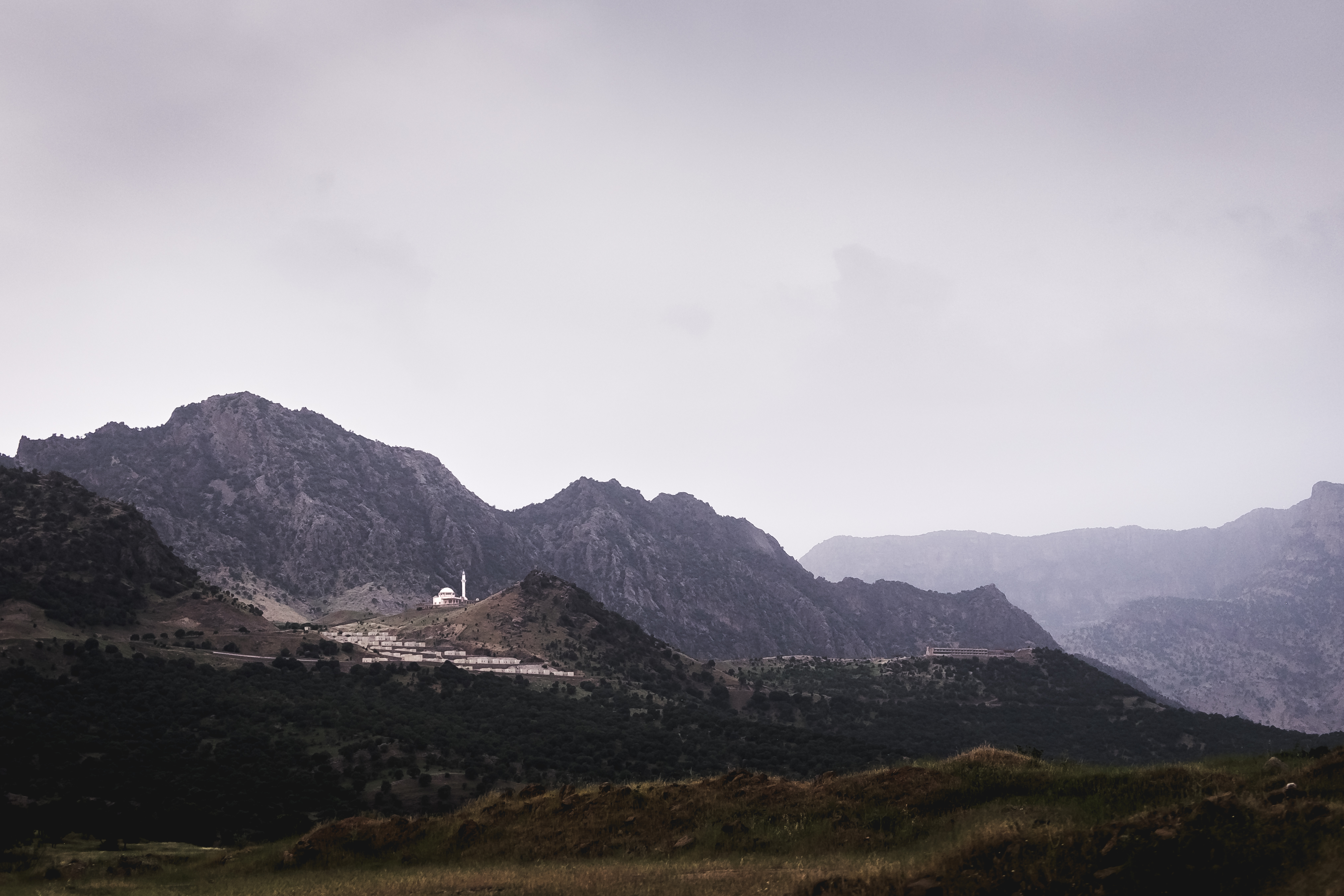 Info:
FujiFilm X-T1
Fujinon 35mm f/2 : f/2
ISO 400
1/1500
I had to use a high ISO and fast shutter speed since I was moving.