Kurdish Engagement - Part 1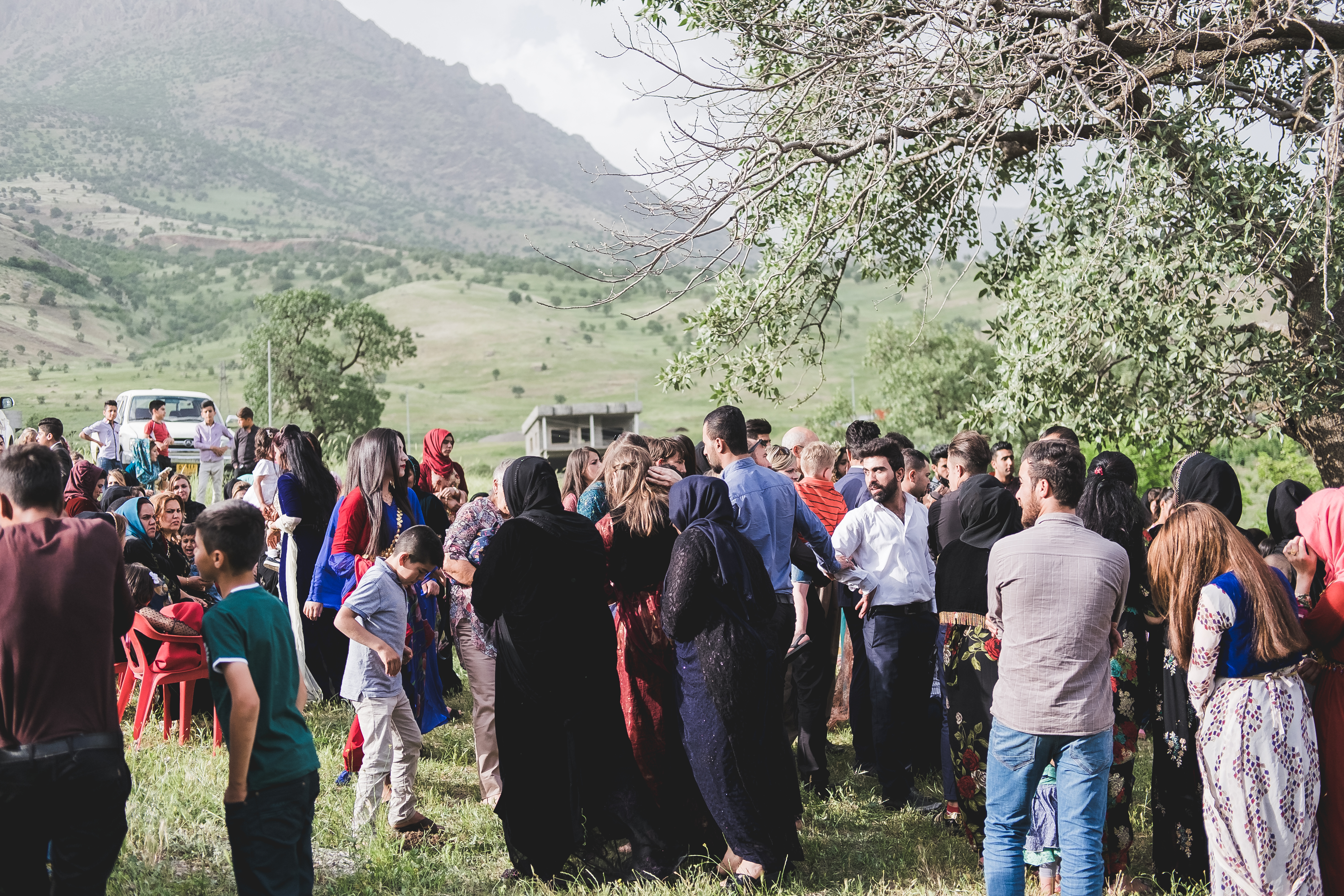 While visiting Kurdistan my brothers roomate Hêriş told us that he was planning on getting engaged in a few days and that we were invited to the party.
In this part of the world the engagement party essentially takes the place of the western wedding. The community gets together for food, fellowship, and dancing. The actual wedding takes place a few weeks later and is not a large public event.
After eating at the fanciest restaurant in town, the Soran Palace Hotel, we headed out to the girls village for the party. When we got there, all of the important men in the community (and the Americans strangely) were invited inside the house for light refreshments. Hêriş was happy because the mayor of Soran was able to attend, which was a pretty big deal. I found out later that the women spent this time waiting in some sort of garage. During this time of waiting the bride and groom to be were formalizing their engagement.
Next was on to the photo gathering. The couple sat on a couch and everyone gathered around to take photos with them. A dance party began to form here but it was decided that the ground was too uneven, so we packed up and moved to a new spot, but I'll write about that in my next post!
Photos:
Here's that photo of the men waiting inside, the mayor is on the far right. Most Kurdish houses do not have any furniture. They usually just have some pillows to put behind your back when you lean against the wall.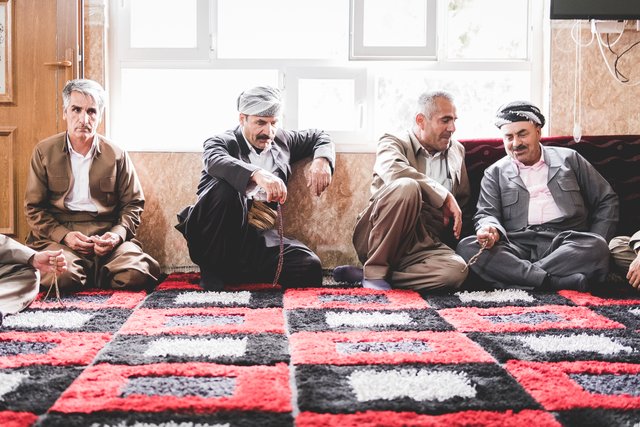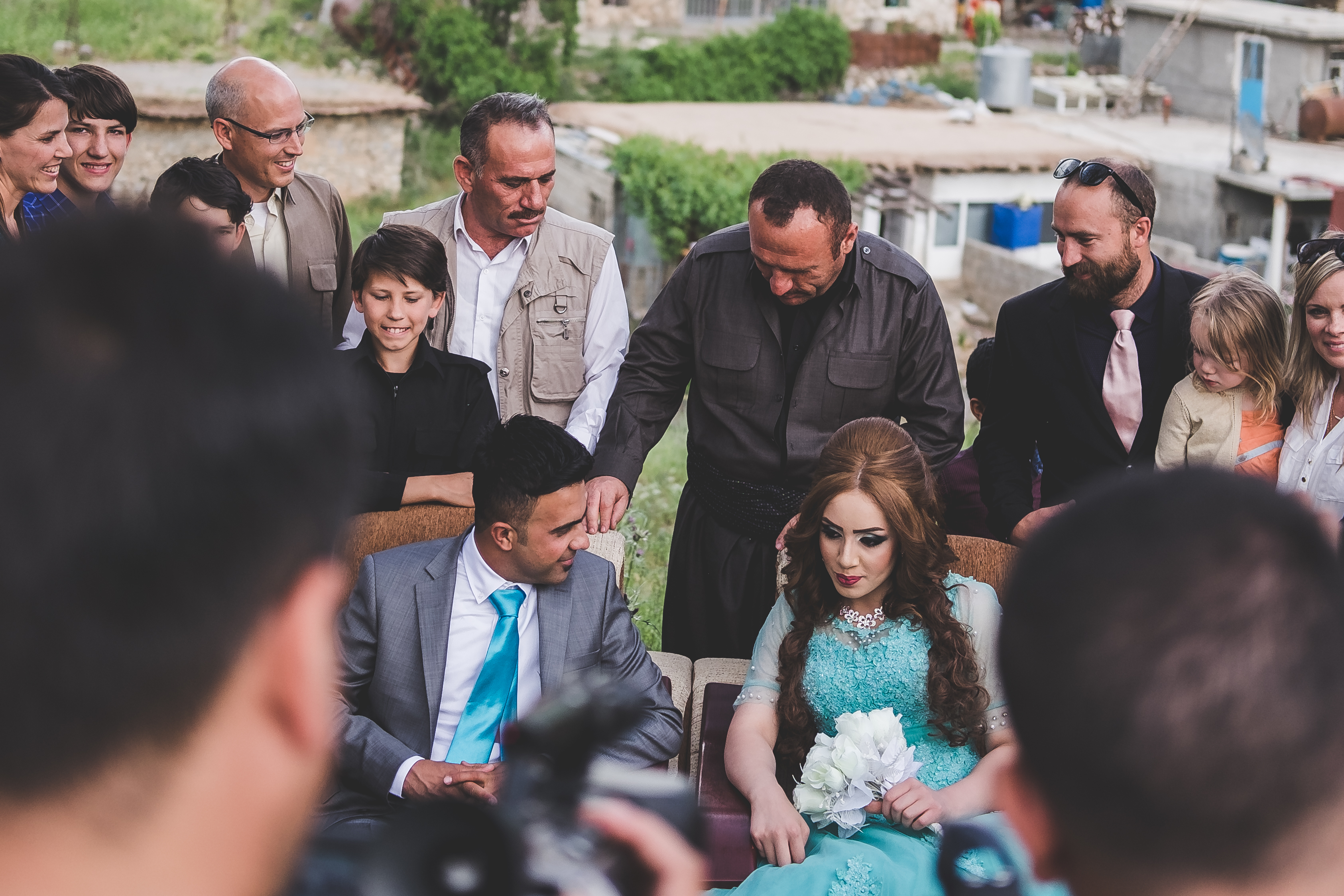 Here is my brother and some Kurdish guys. If you look closely you can see a 9mm pistol in my brothers waistband. Because of an error in translation I apparently accidentally asked for a picture of the gun.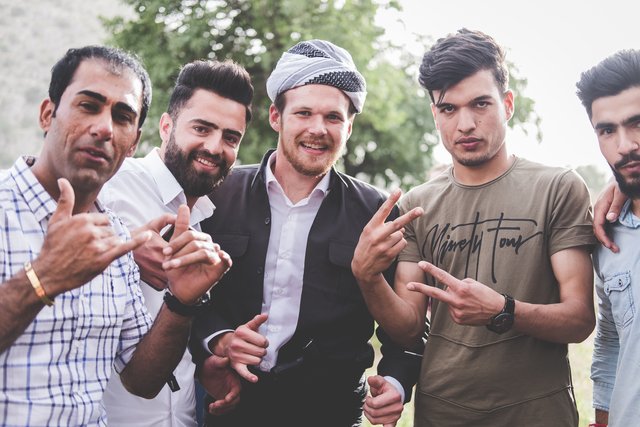 Carrie borrowed a Gili Kurti for the occasion. Sadly there is trash everywhere in Kurdistan, it would have been easy to edit out but I decided to keep it to keep it more authentic.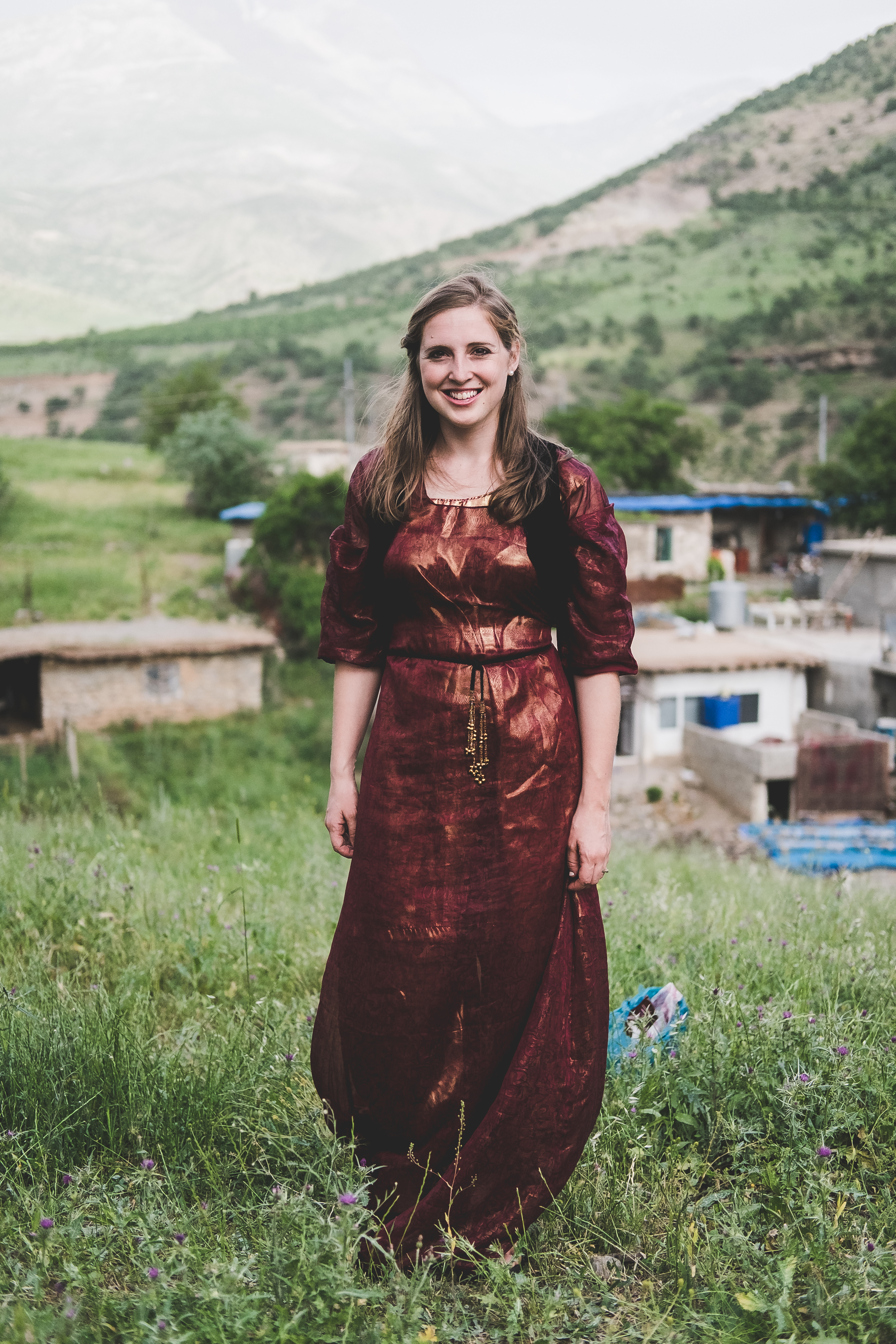 Stay tuned and give me a follow for more Kurdistan pictures and stories!