Dragonfly -macrophotography
Red Dragon Fly#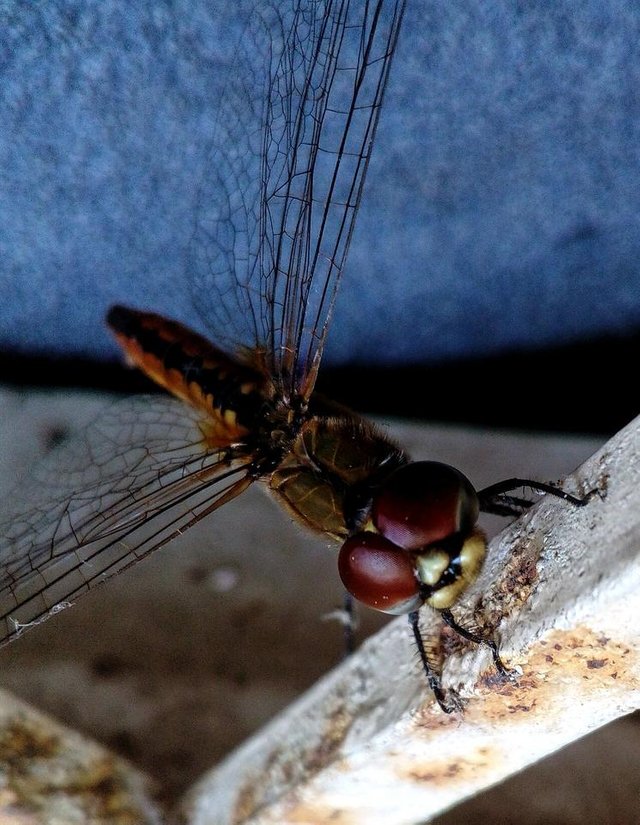 Be sure to click on the image to view full-screen !
I heard its wing fluttering or more like buzzing. I ignored it at first, until I looked at the source of the sound. It's been a long time since I wanted to capture a dragonfly on camera.
This one was inside the house already. It was trying to get out through the closed window. I took a few shots of it before I opened the window. But even after I opened the window, it did not fly away. So I took more shots.
| | |
| --- | --- |
| Category | MacroPhotography |
| Settings | N/A |
| Camera | Huawei y5II Smart Phone |
| Lens | N/A |
| Location | Philippines |