4 January 2019
I got up earlier today than usual, packed my backpack, drove to Villach and then on the Villach Alpine Road to the Dobratsch.
From the parking lot on the Rosstratte I went in the dark towards the summit of the Dobratsch mountain. The path was snow-blown and there was a strong icy wind that blew the snow in my face.
It was cold, very cold, but it was nice :) and I saw a beautiful sunrise, of which I want to show the first few photos today.
Ich bin heute früher aufgestanden als sonst, habe meinen Rucksack gepackt, bin nach Villach und dann auf der Villacher Alpenstraße auf den Dobratsch gefahren.
Vom Parkplatz auf der Rosstratte bin ich dann im Dunkeln in Richtung Dobratschgipfel losmarschiert. Der Weg war schneeverweht und es ging ein starker eiskalter Wind, der mir den Schnee ins Gesicht blies.
Es war kalt, sehr kalt, aber schön war es :) und ich sah einen wunderschönen Sonnenaufgang, von dem ich heute die ersten paar Fotos zeigen möchte.

View from the Dobratsch ... Karawanks in the South/East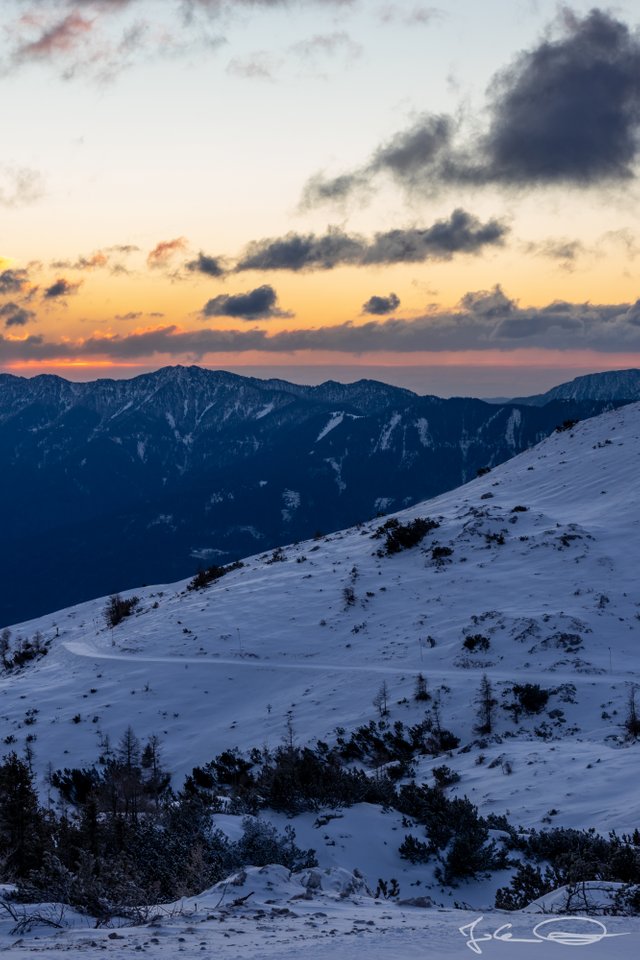 ▲click for fullsize view▲
Canon EOS M50 | Canon EF-M 55-200mm f/4.5-6.3 IS STM
ISO 100 • f/14 • 1/10 sec • @55 mm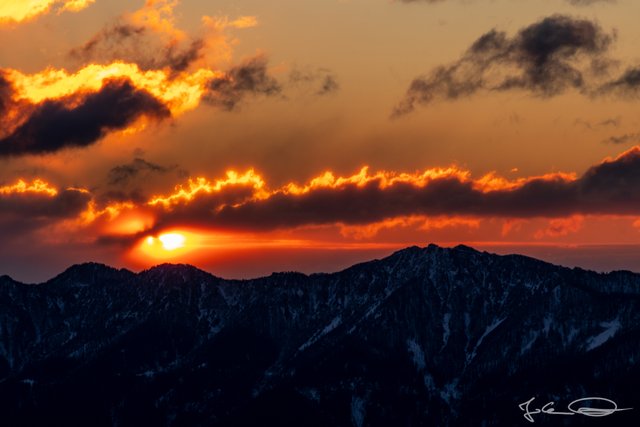 ▲click for fullsize view▲
Canon EOS M50 | Canon EF-M 55-200mm f/4.5-6.3 IS STM
ISO 100 • f/14 • 1/40 sec • @167 mm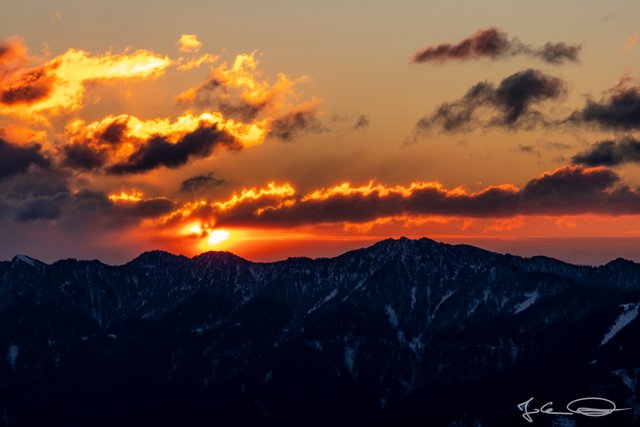 ▲click for fullsize view▲
Canon EOS M50 | Canon EF-M 55-200mm f/4.5-6.3 IS STM
ISO 100 • f/14 • 1/40 sec • @119 mm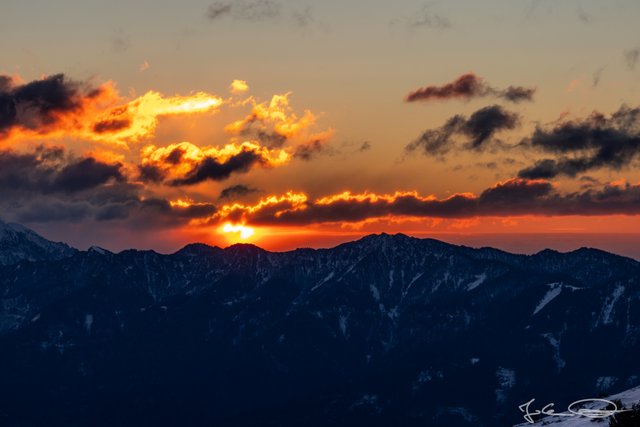 ▲click for fullsize view▲
Canon EOS M50 | Canon EF-M 55-200mm f/4.5-6.3 IS STM
ISO 100 • f/14 • 1/40 sec • @92 mm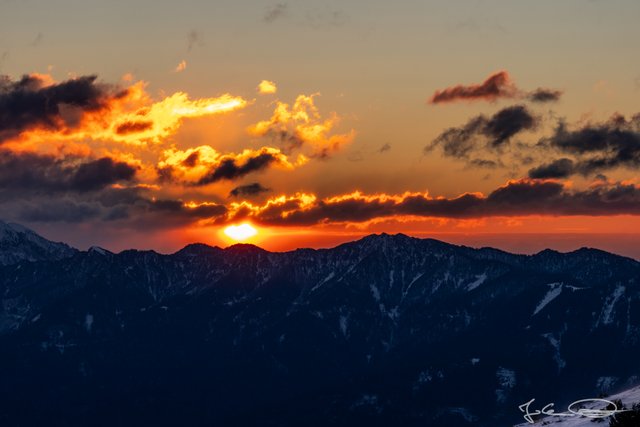 ▲click for fullsize view▲
Canon EOS M50 | Canon EF-M 55-200mm f/4.5-6.3 IS STM
ISO 100 • f/14 • 1/40 sec • @92 mm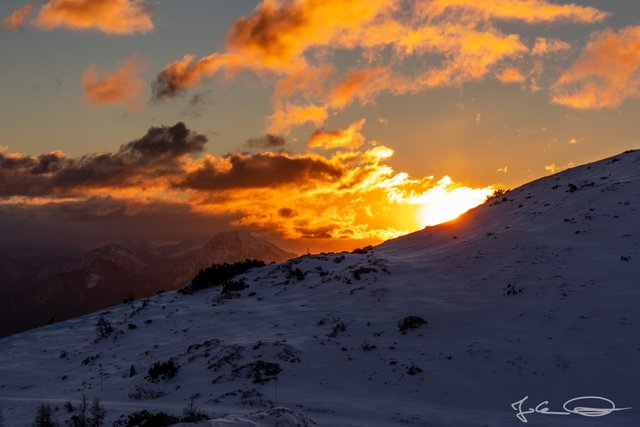 ▲click for fullsize view▲
Canon EOS M50 | Canon EF-M 55-200mm f/4.5-6.3 IS STM
ISO 100 • f/16 • 1/60 sec • @55 mm
English
https://en.wikipedia.org/wiki/Villach
https://www.villacher-alpenstrasse.at/va/en/index
https://en.wikipedia.org/wiki/Dobratsch
https://de.wikipedia.org/wiki/Karawanken
Deutsch
https://de.wikipedia.org/wiki/Villach
https://www.villacher-alpenstrasse.at/va/de/index
https://de.wikipedia.org/wiki/Dobratsch
https://www.rosstratte.at/
https://en.wikipedia.org/wiki/Karawanks
---
If you like my photos I would appreciate an upvote, nice comment or a resteem 😊
Thank you for visiting my blog,
have a nice day,


Photos and Text: Johann Piber
#originalcontent #originalworks