The world's first test tube lion was born in a South African sanctuary. A boy and two of the two sons of the lion are born in artificial breeding methods.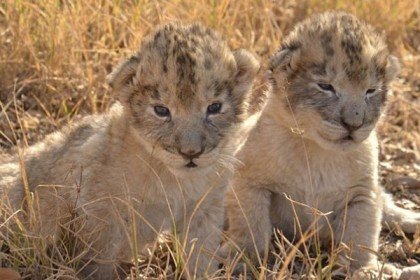 It is learned that this method will play an important role in protecting the rival Bengal Tiger, Tushar Pita and other endangered cats from extinction.
A group of researchers from the South African University of Pretoria played a leading role in the study of artificial reproduction of cat species. They put a woman in the lion with a lion's spell. About three and a half months, the female lion has given birth to two healthy breeds.
Professor Andre Gansweind of Pretoria University's Mammal Research Institute told the media that due to human activities, biodiversity is in danger now. Big cats or big cat species are also being attacked. Many of them are on the verge of extinction. To stop them from extinction, this is our message.
It is known that this lioness is the result of the primary effort of a research project on preventing extinction of cat species.
Researchers hope that the artificial breeding method is applied to African lions, but it will also be effective for the rest of the cats.
The project's main researcher Isabel said that this method is the first for the reproduction lion. Now we will work to protect the endangered cat species by utilizing this experience and knowledge. We are going to apply this method to the future snow leopard and tigers.