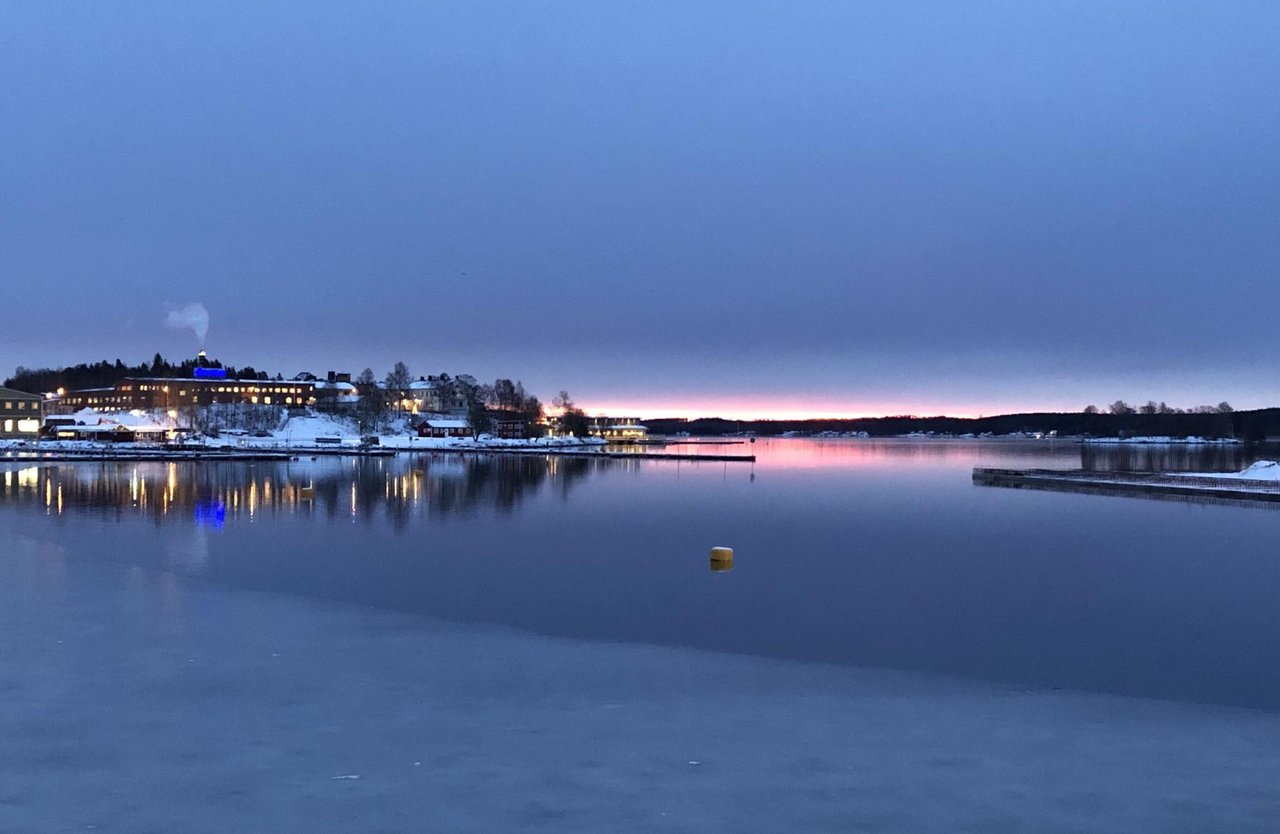 This is the marina at Hudiksvall before it totally iced over.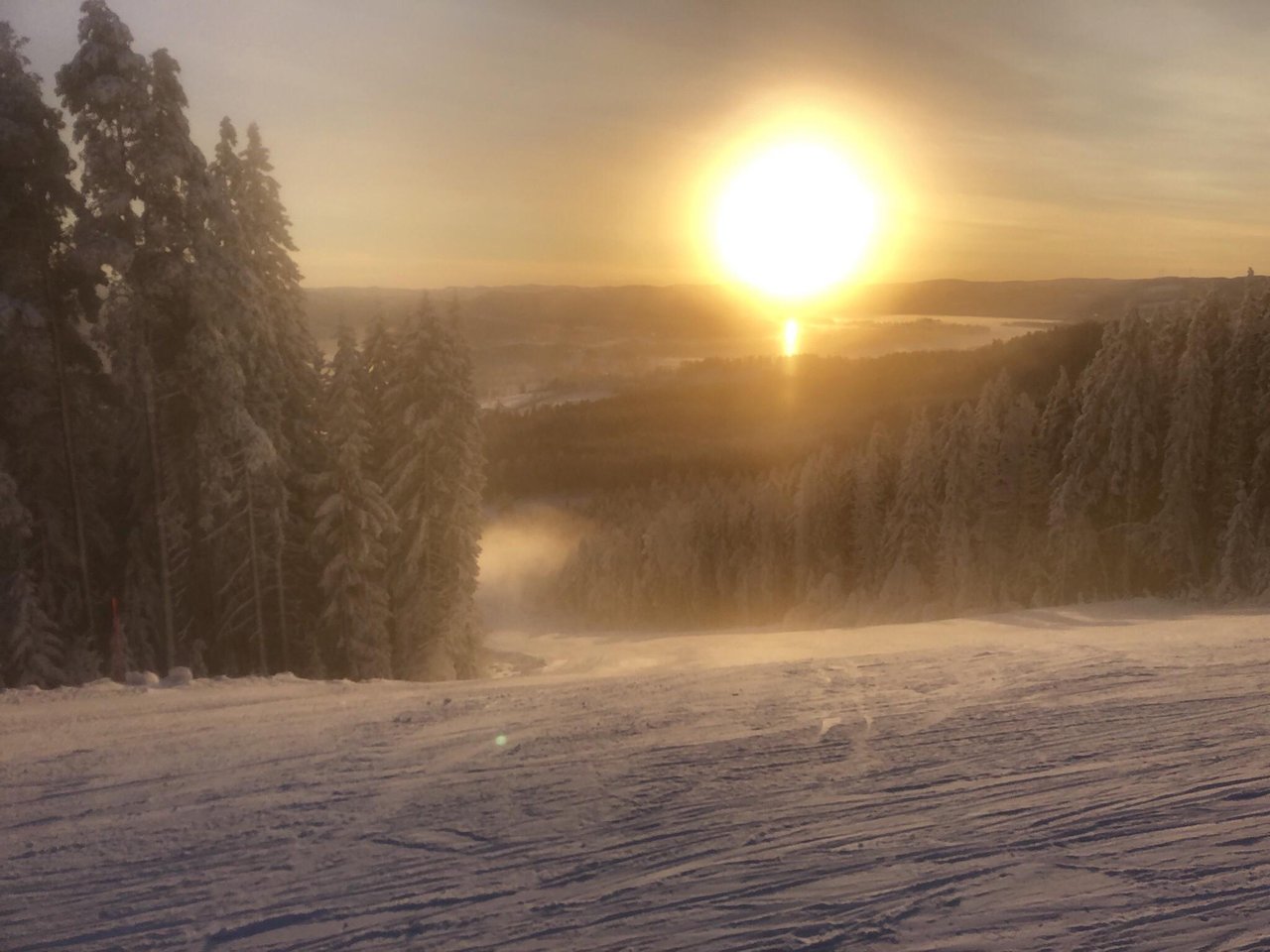 A shot from the ski slopes looking over the river valley of the frozen river Ljusnan.
The still cold air makes for some magical photos and I took these using an iPhone, just at the spur of the moment.