Barbados Green Lizard Portraits! (4 pics inside)
The aptly named 'Barbados Green Lizard'
Took these photos today while playing with my new macro lens. All of these lizards were fairly skittish, and distrusting of big lenses pointed at their little heads. But I think I got away with a couple. All with natural evening lighting.
These are wild lizards. Most of the ones I approached skittered away before I could snap em, but these four stood still long enough.
Lightly edited with Nik Colour Efex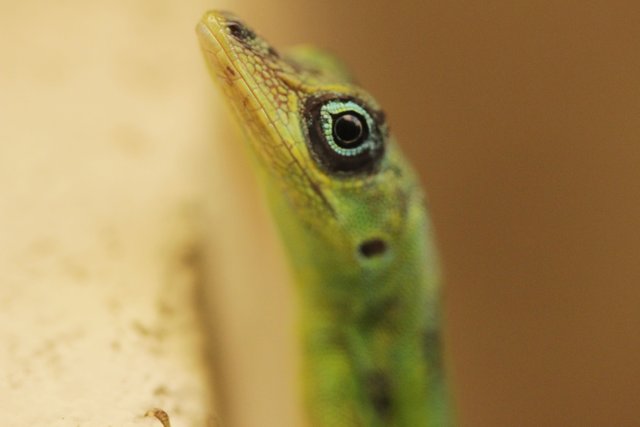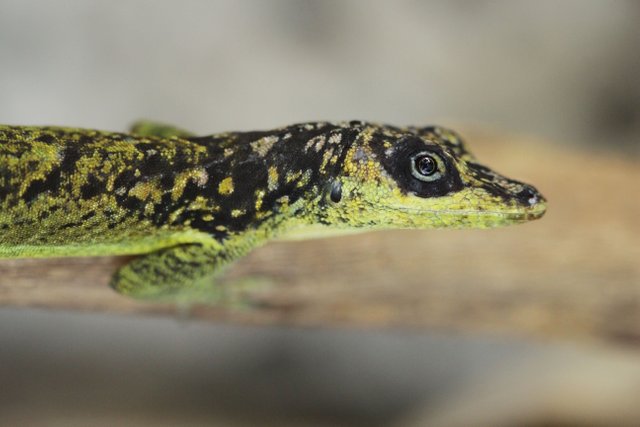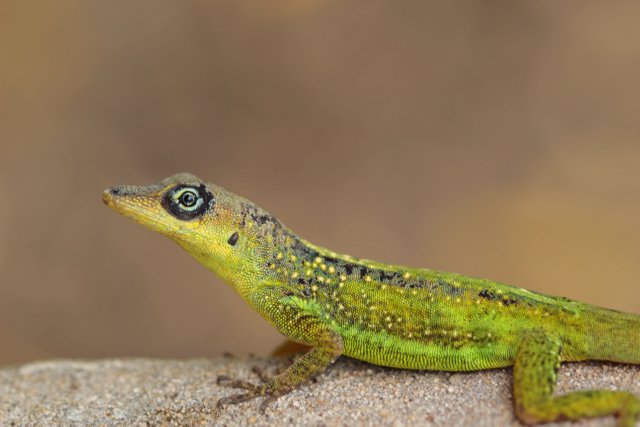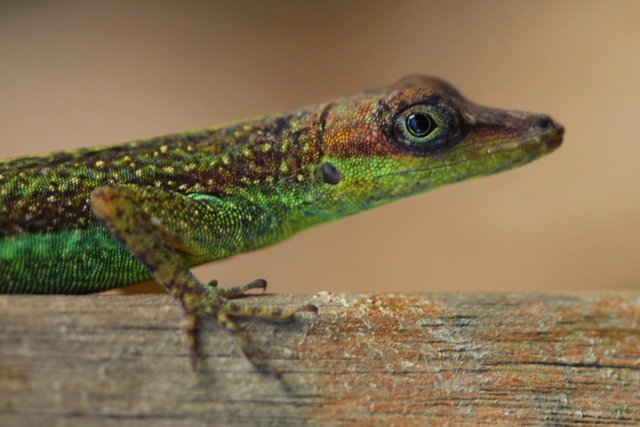 ---
Visit my page and click FOLLOW
Use Steemstats.com to keep track of your follow list.