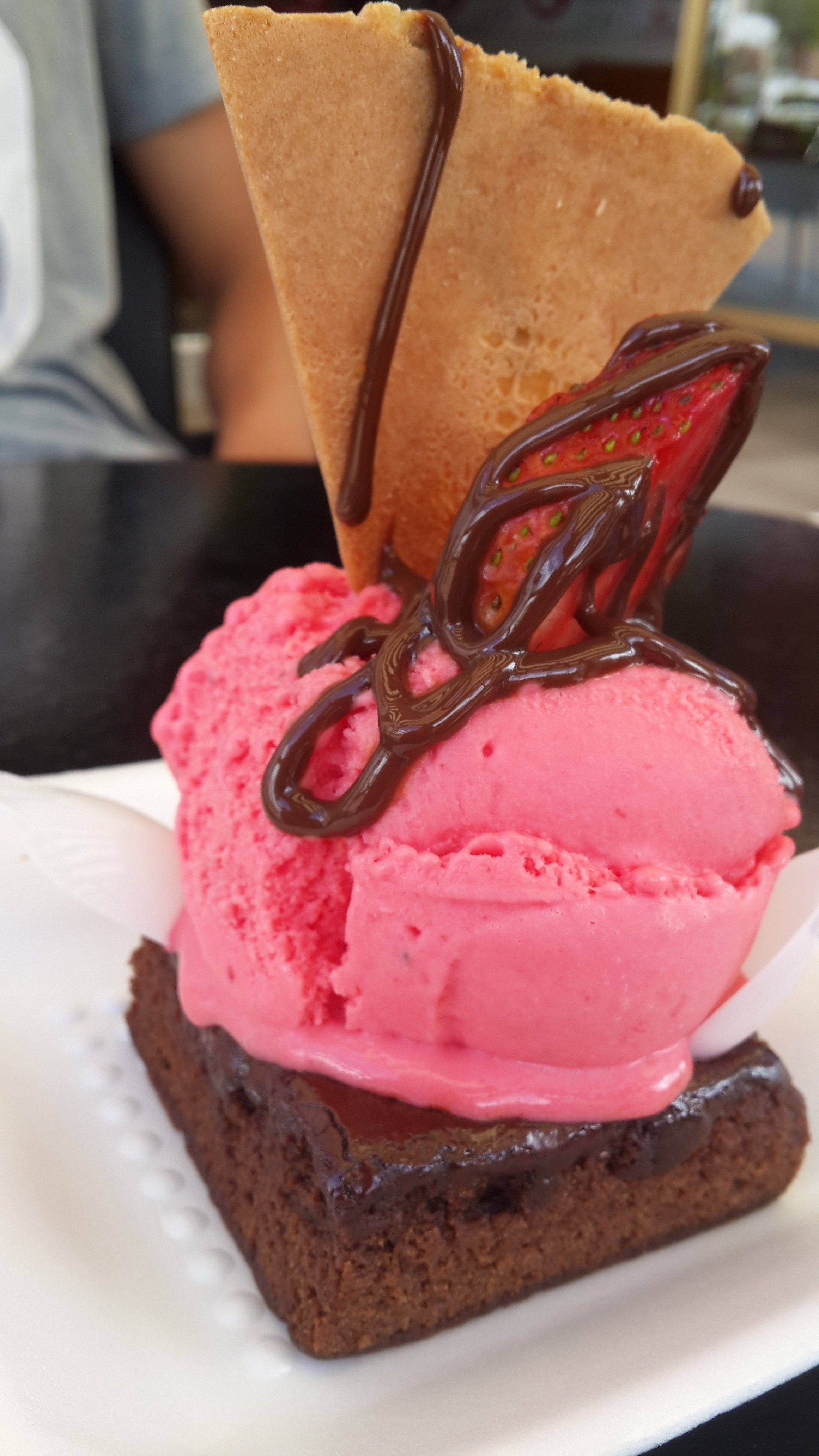 Do not you think that this is the perfect way to end a long Thursday?
I went with my boyfriend from the university, we had civil and administrative practices (the truth is, the administrative practices are not to my liking are very tedious) and we thought that the best way to relax was with this divine ice cream.
It is a delicious brownie with ice cream (in my country, a brawnie is very sweet cocoa box that makes an excellent combination with the ice cream that you choose) my favorite combination is adding strawberry, it is something citrus and I love it.
What do you think?