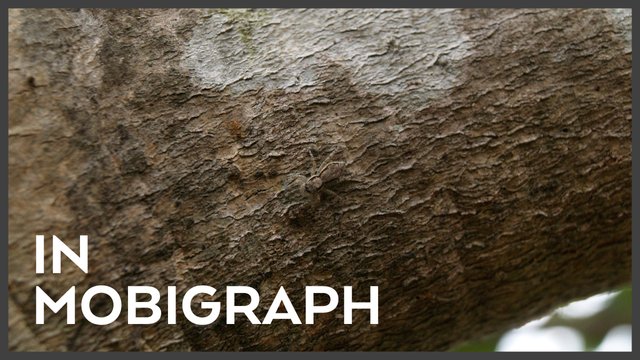 If you have read my first encounters of insects looking like Milkweed Bugs I found in a Java Plum tree, then you'll have no problem relating to this one. In case you haven't, stop there, don't scroll down, go and check how I found something on a tree! Could this be a discovery?
So, in continuation of that discovery, I was about to go down because the fire ants are getting closer to me but I was stopped in my place when I saw this guy.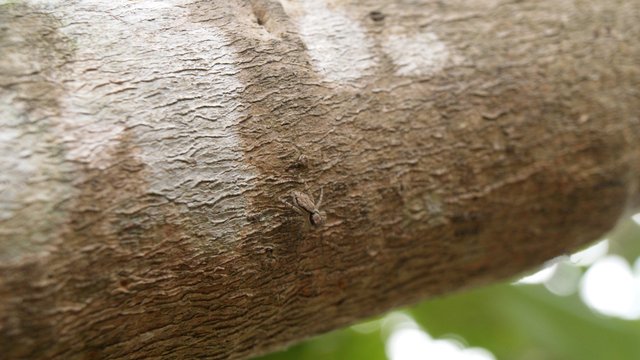 It was in a branch right in front of my face. I didn't notice it at first but when I noticed that there's something moving I finally recognized it. It's a tiny brown spider and it's so cute!
This shot also was when before it spews it's (I know it has to do it) web to leap to another place.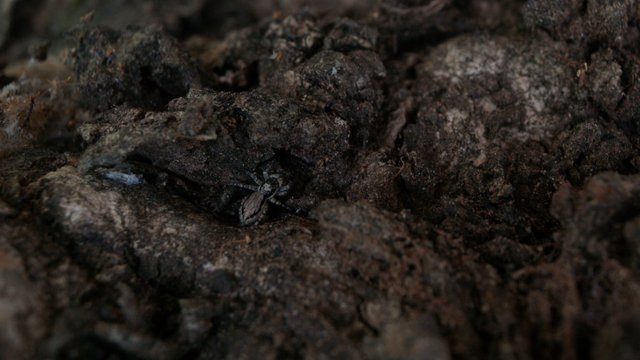 So, he jumped to this part of the tree, it's the section between the branch and the trunk, and it kinda fits in to its character. Although it looks cute and tiny, I still consider it as a predator for insects smaller than it.
In this place, he seems like don't wanted to be photographed and wanted to be along so I just left him alone there.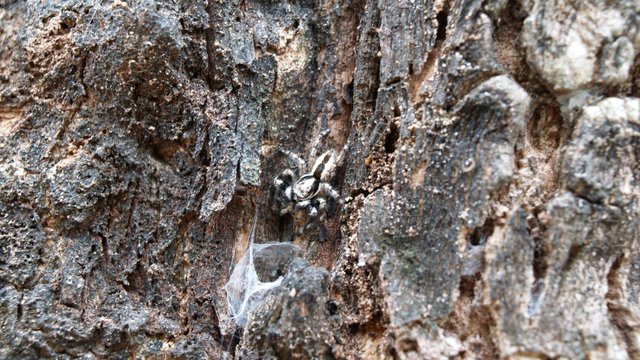 To my surprise, I didn't expect to see another spider and this time it has furry and looks kind of closer to a tarantula. I know I thought it looks similar to a tarantula because of its fur. Go on you can laugh, don't hold back.
With that thought in mind, I was scared to get closer so I just kept my distance and observed what he'll do next. Oh by the way, this guy is double the size of the brown spider I seen earlier and it has really different pattern that's why it is easy to tell which is which.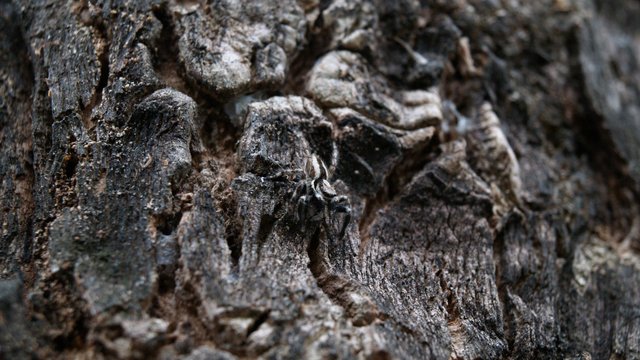 I'm so very lucky to have photographed this guy. He looks cooler and more like a spider in this position and I don't know if he's looking at me because if you try to zoom in, you'll notice it has many eyes surrounding its head.
I believe that's one of spiders' feature and it helps them react and move fast. This guy reminded of Lucas the Spider. Do you know that cute little spider that looks like a fur ball with matching poppy eyes? Uh that was so cute! You should see that! Maybe this one is Lucas. What do you think?
© imawreader | Every picture tells a story. | Instagram