Plitvice Lakes National Park on Honeymoon
Pitvice Lakes National Park in Croatia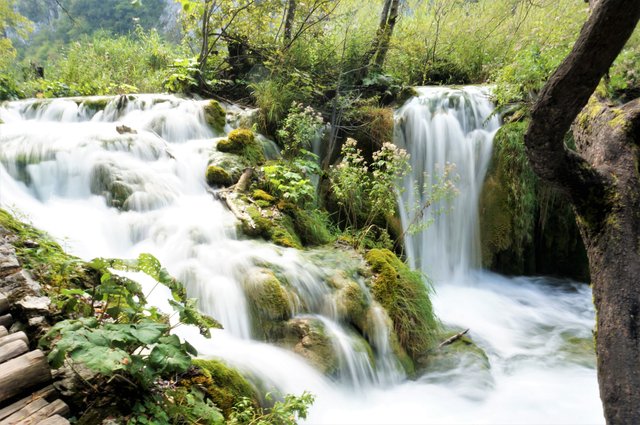 Welcome to another little travel blog. I'm still hyped up from my wedding and honeymoon, as you've seen from my last posts, and wanted to make that more of a focus of the blog for a couple of months so you guys can get to know me and my wife Amy better. I'll of course still post health related stuff but I hope you'll enjoy my travels too!
In this blog post we're going to explore Plitvice Lakes National Park in Croatia . Located about 3 hours north of the city of Split (our base for the first 4 days) we had heard that the national park was absolutely stunning. So, we organised a tour and headed on out!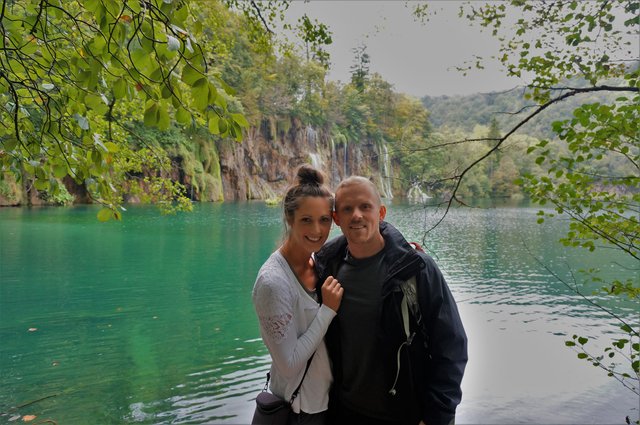 When we arrived we were surprised how cold it was. In Split it was a good 28 degrees C but at the lakes it was more like 18 C. Our guide explained that once you get over the mountains from the coast that you no longer benefit from the warm air coming off the sea. The hot air hits the mountains and is pushed up to become rain clouds, both lowering the temperature and making the likes very green and wet compared to the arid rocky coast line.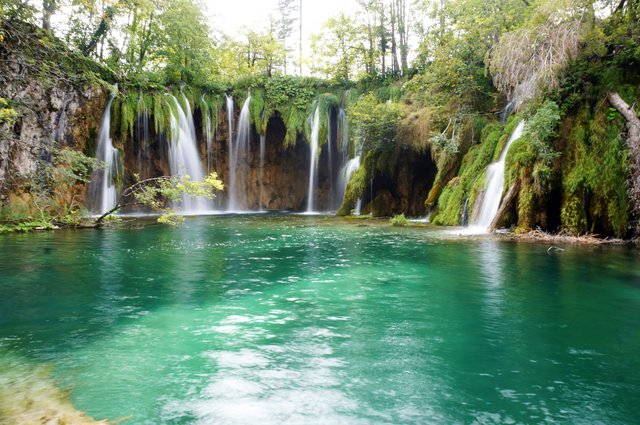 I haven't adjusted these images at all, other than taking the photo with a slow shutter speed. The colour of the water is 100% real and representative of what it was truly like. So apparently the lakes are populated with a green/blue algae which is a big part of what turns the water that crazy, almost fake, colour. As a result, no swimming is allowed in the National Park in case it disrupts the delicate balance between the flora and fauna.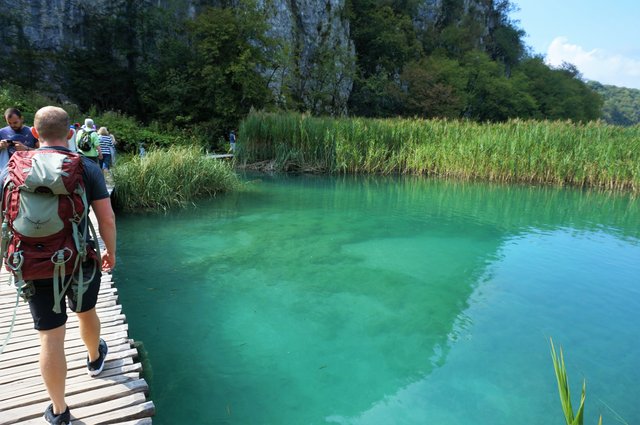 Most of the park is criss crossed with wooden walk ways, about wide enough for two or three people to pass each other. It was so busy that sometimes there were ques because so many people would stop to take photos and you couldn't pass each other on the narrow board walks until they moved on. It meant it wasn't as relaxing as we'd expected from the pictures we'd seen because of the large tour groups trying to get past each other (including us!)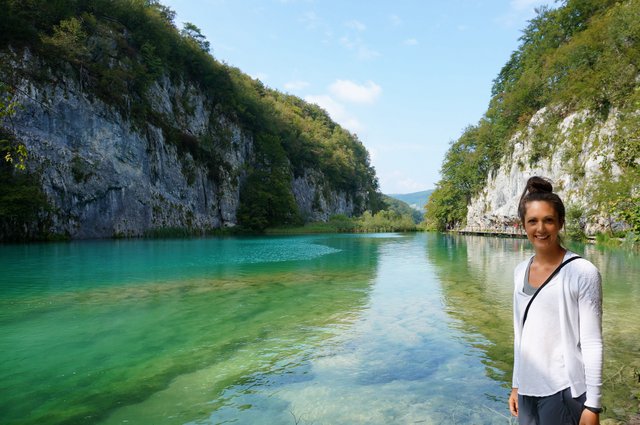 With all of that said, this place is absolutely stunning and well worth the three hour journey from the town of Split. You can just see by the clear water, the limestone cliffs and the beautiful water-falls that this is a real wonder of the world.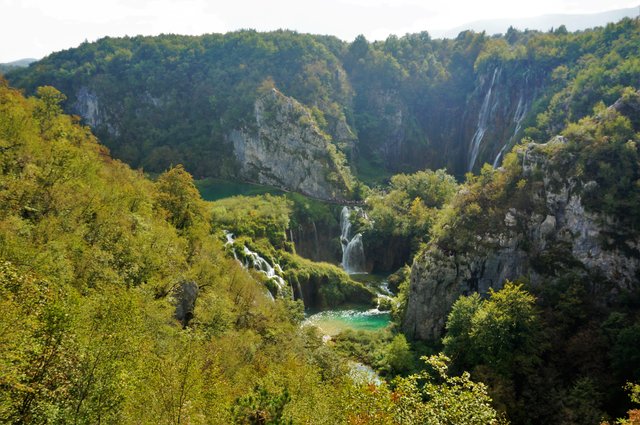 Of course you know me by now so you know that most of our honeymoon was packed with exploration, walking around and keeping fit and active. Amy and I can't go on holiday and just sit on a beach for two weeks doing nothing. I really hope this blog inspires your travel but also the desire to go on holiday to places that encourage you to stay active. This whole day involved about 5 hours of walking, which really keeps the body moving and feeling good!
I'd love to hear if any of you have been to this area of Croatia before, or seen water quite so amazing. If you've enjoyed the blog and the photography, I'd encourage you to just leave a little vote and follow me for loads more coming soon!
Be kind to yourselves,
Coach Ben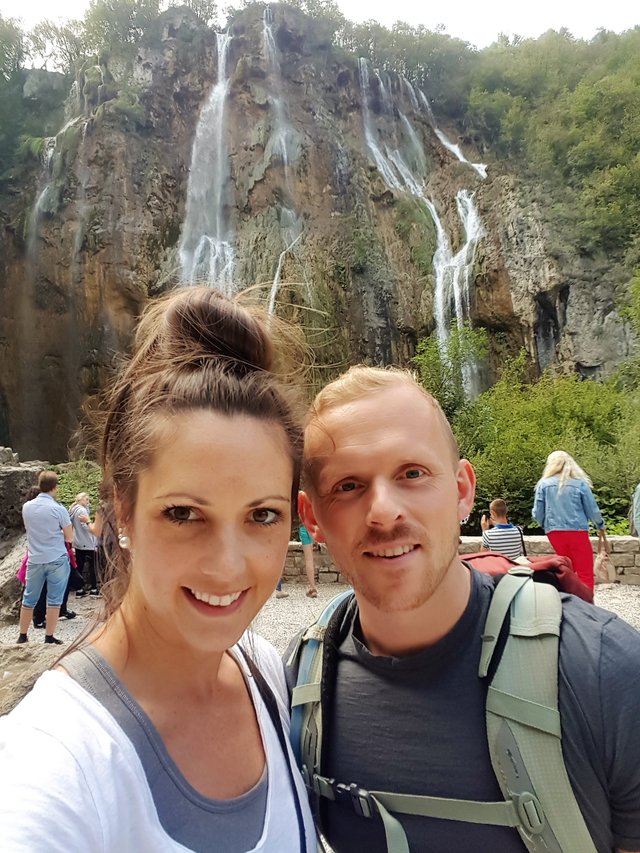 Hello and goodbye from us!