Hello guys, i have being a little bit inconsistent here, but trust me alot more to come your way when i do have the chance, i have been so busy with school activities, well today i just decided to share some of my pictures i took way back, and am sure alot of us here hardly know the face behind all this incredible works of mine. Sometimes when i look at my past pictures i feel so excited because they are just so wonderful and it brings alot of exciting memories to reminisce about.
The camera used in taking some of this pictures are through a phones.
-Cammon C8 Techno
-Iphone 6
2017 shots
This day is a day i can't forget, me and some of ny friends went out to take pictures within the our school premises, it was a fun experience though, this pictures were taking using an IPhone 6.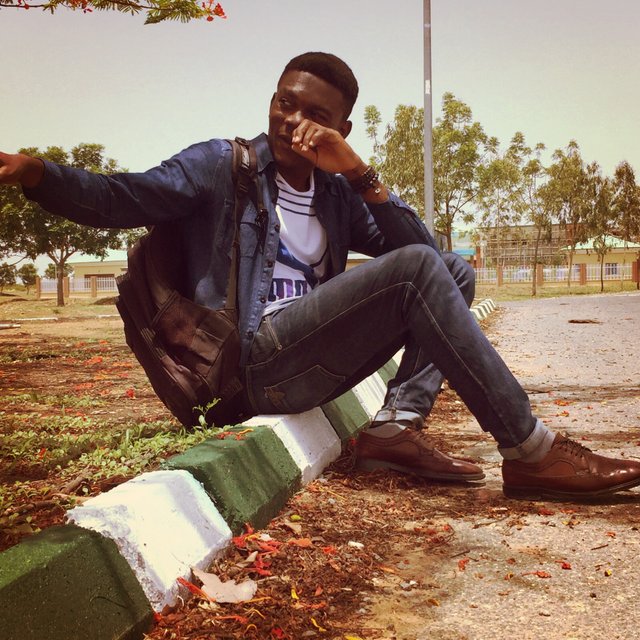 This particular shot wasn't planned i just flew in the air and was suprised how the camera took my picture in a nearly impossible position 😂😂 when i saw this particular shot i was overwhelmed.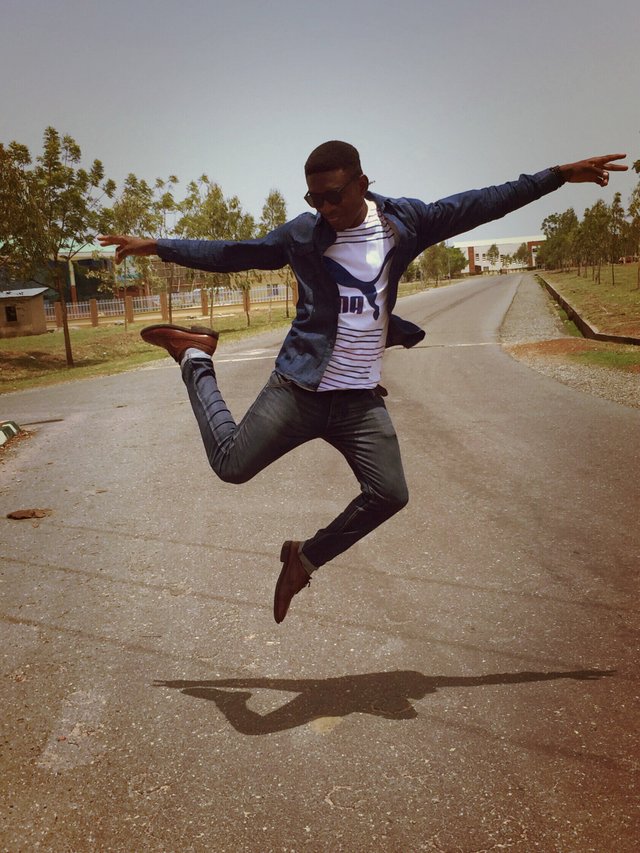 This was the last photographs i took after my photoshoots that day, was my concept and idea.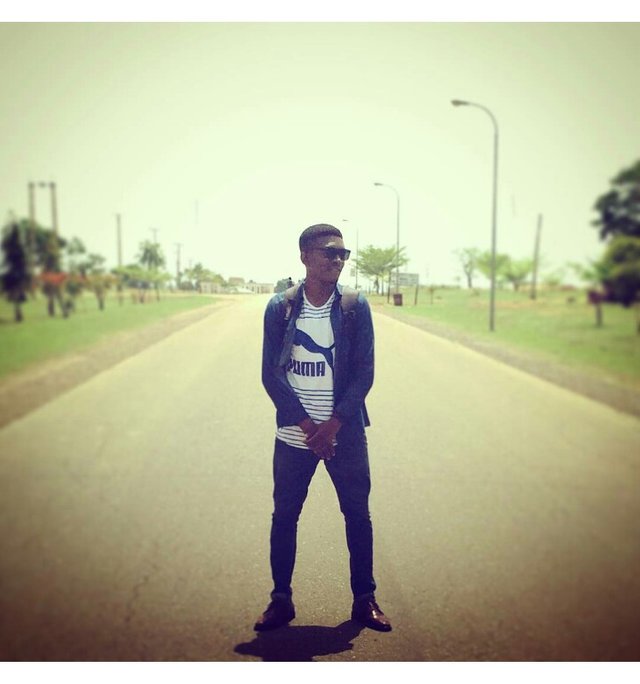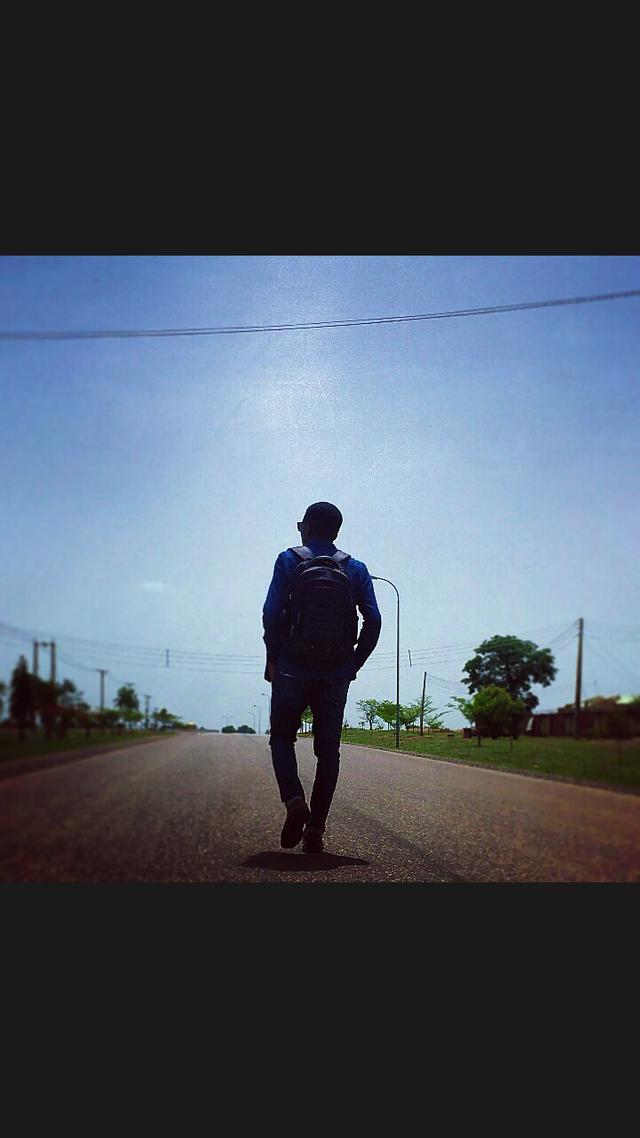 The concept of this pose, was my idea i just decided to give a pose of me, meditating or just me alone in my thoughts, i love fashion and love taking photographs when i do have the chance, this picture is still part of my 2017 throwback.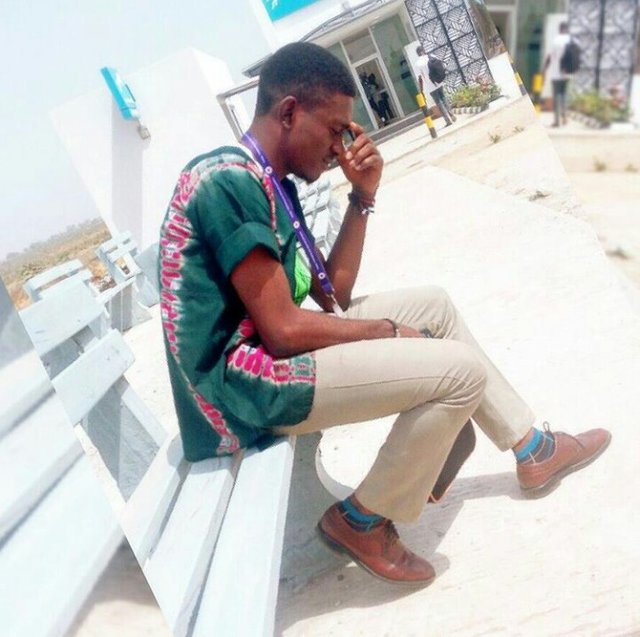 Here are some of my shots
This is a shots i took of my friend because he begged me one day that he would like to model for me 😂 so i made use of that opportunity. This particular shot was in the morning everywhere was bright but i made use of several apps to edit it such as:
-Photoshop
-Befunky (its a phone app though)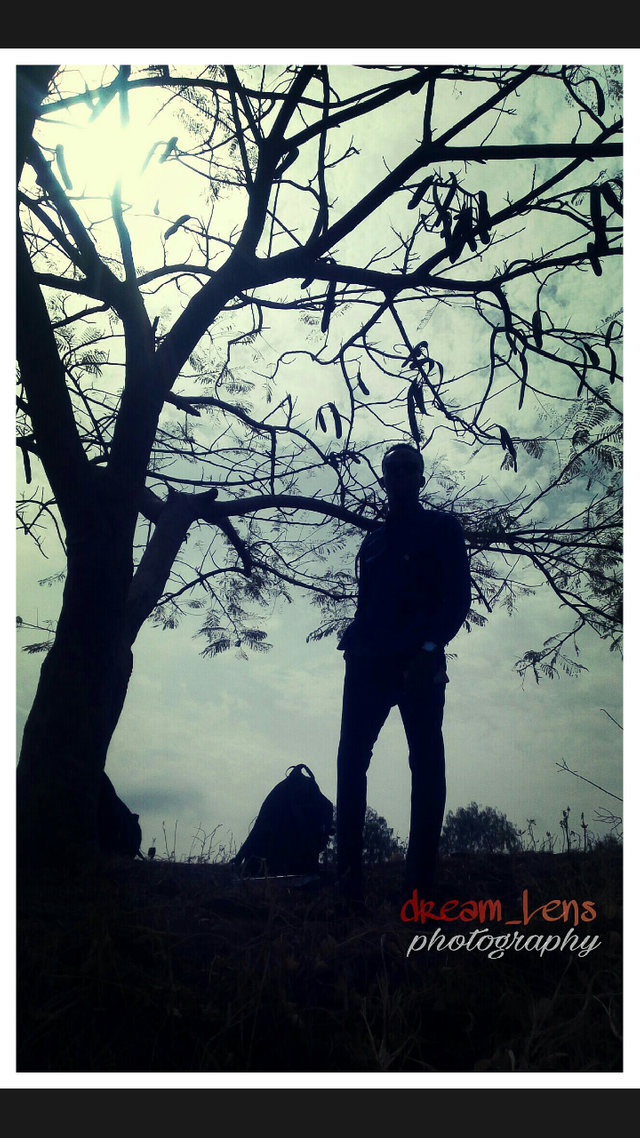 i took this shots with a techno cammon C8, edited it with Befunky app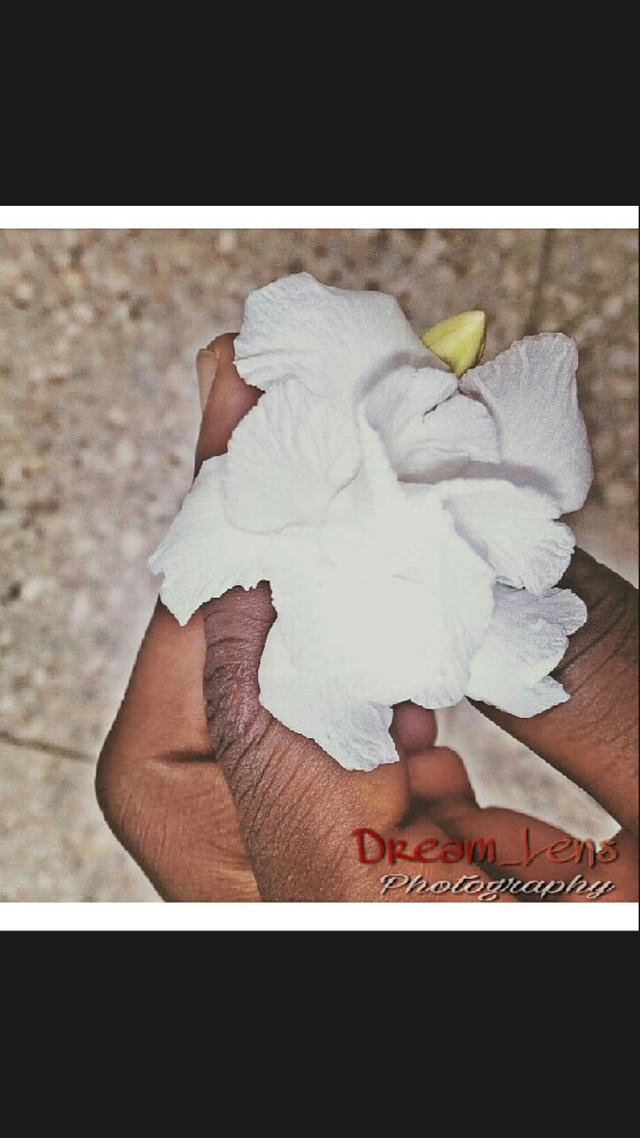 Photography place a very huge part in my life, i love taking pictures sometimes my friends in school always call me to take them shots, because they so believe in my capacity when it comes to photography, well am not trying to give my self some appraisal but am sure you can see from my images, my concepts and also my shots.
here are some few shots i took in my school in 2017
The name of my school is FEDERAL UNIVERSITY OF TECHNOLOGY MINNA, Niger state Nigeria, i am currently studying surveying and geoinformatics and i am in my Final year.
Although this is just a glance of my course from the photo below.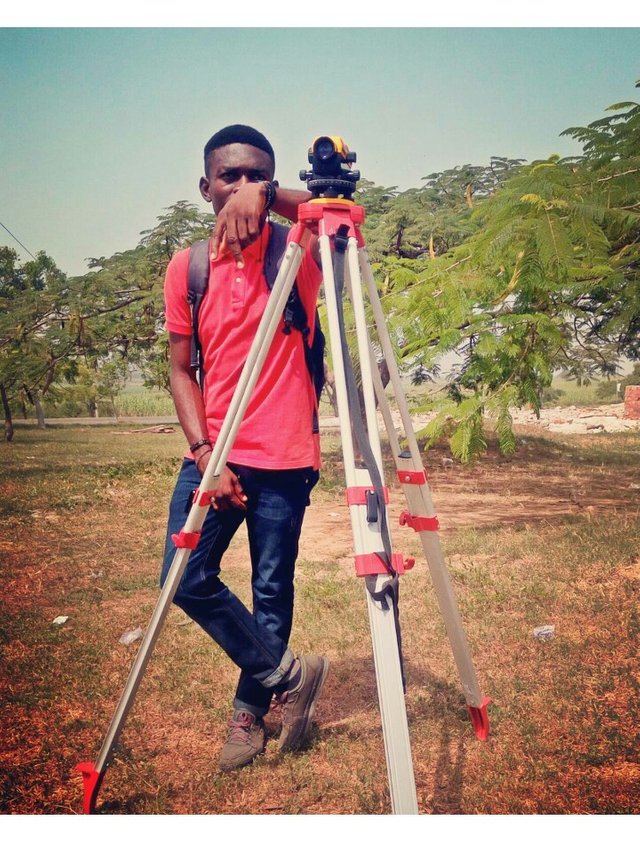 People who study my course are professionally called SURVEYORS i know most people think i just based mainly on art but thats not true. 😂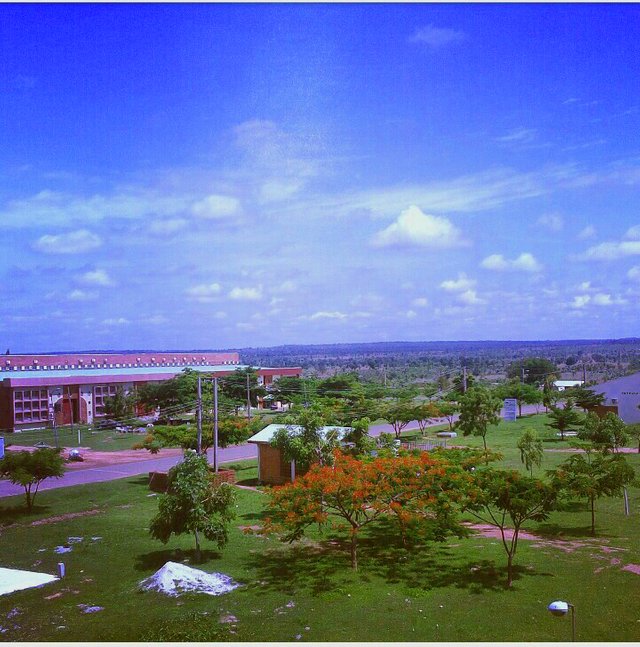 School library from a distance,👇 it may look small but it's so big this is just a side view.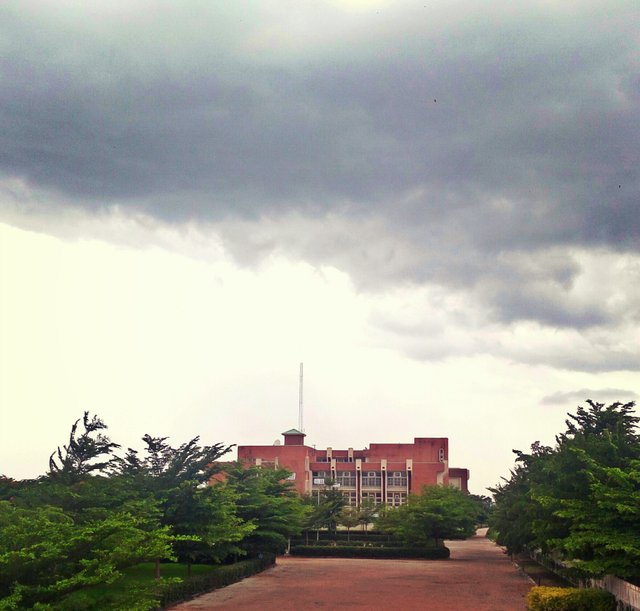 School of environmental complex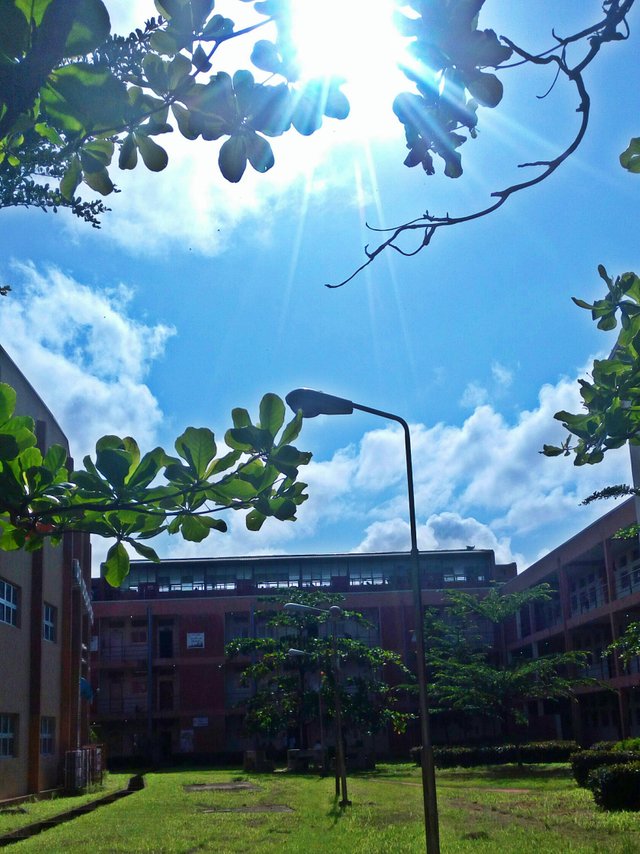 here comes my 2018 shots 😁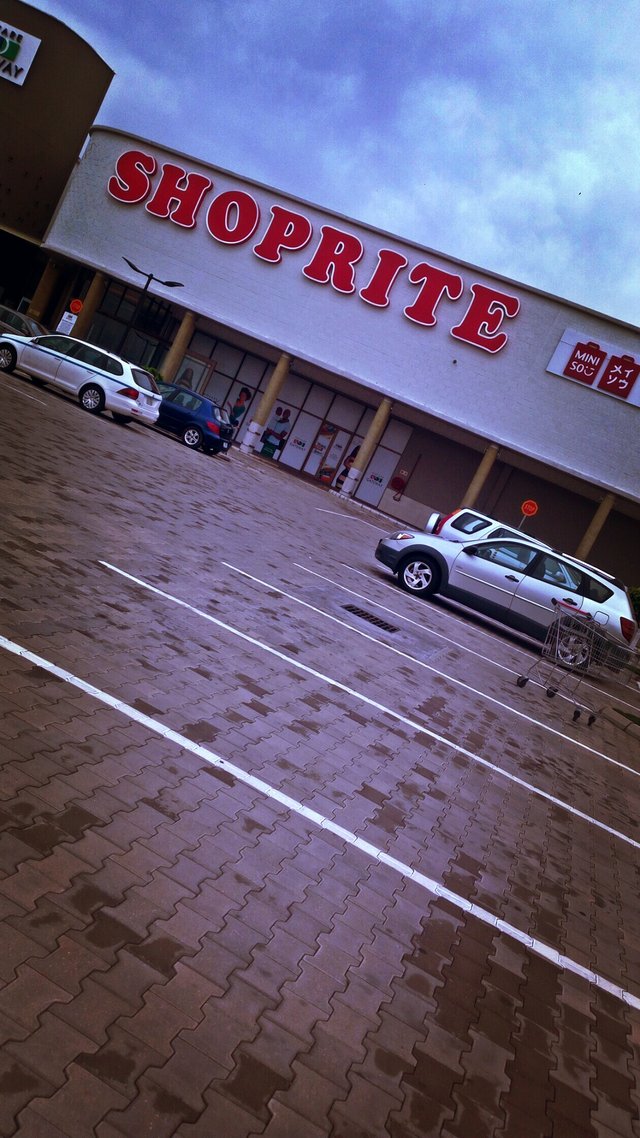 This was a shot i took with my elder sis at shop rite, FCT abuja Nigeria. It was a day full of so much excitement, we went to watch a movie and i most confess it was a day full of fun.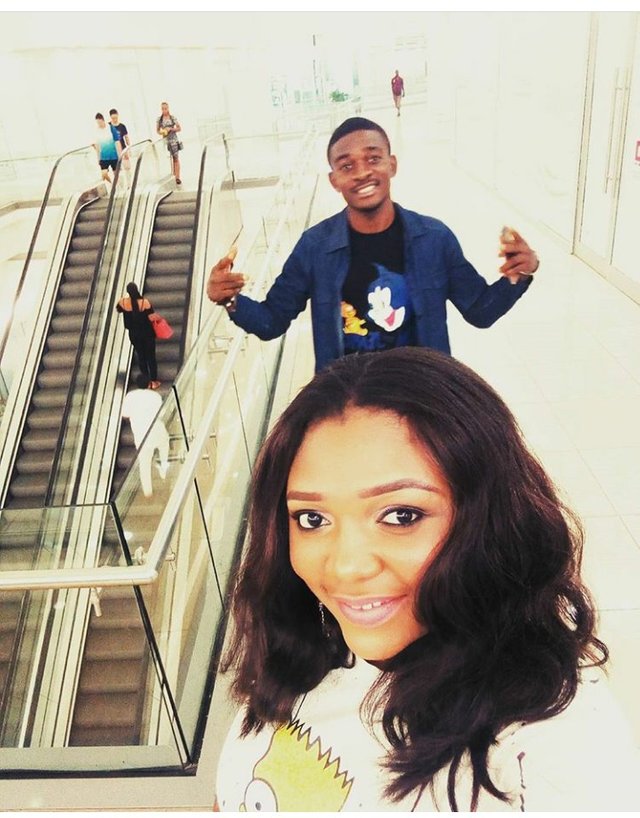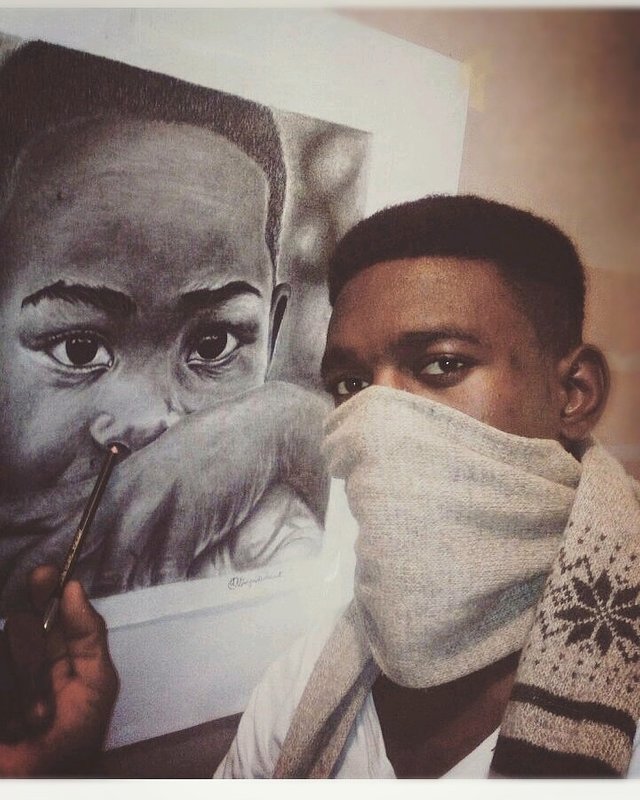 This is me at the National Space research and development Agency Abuja nigeria
This was where i did my Industrial training, i learnt alot in the SPACE agency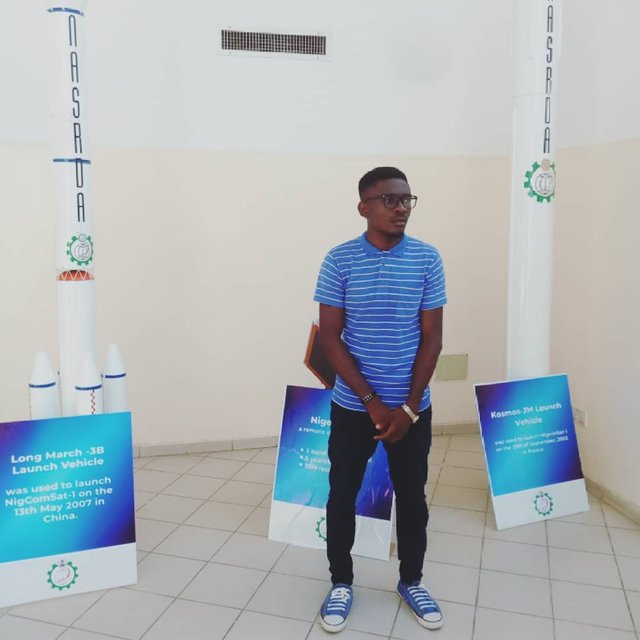 There are a lot of pictures i wish i could share but if i continue i might end up making an album here.😂
Well this is my first shot for 2019
My first official pics 2019 happen to be inform of a passport 😂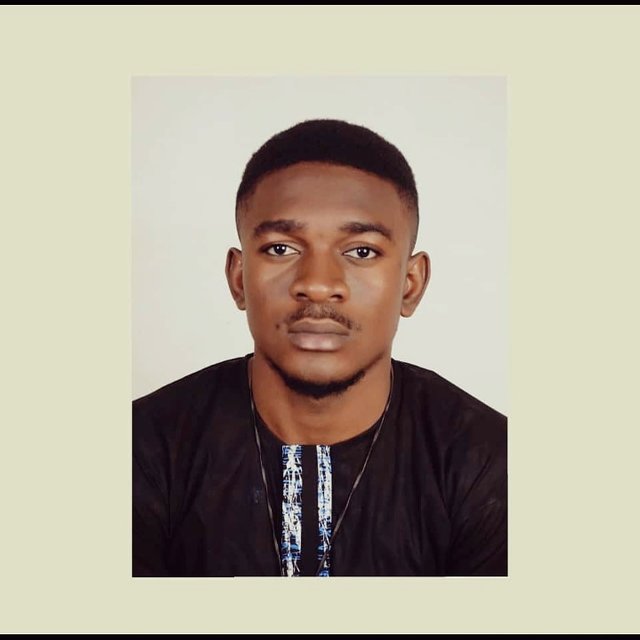 Pictures brings alot of memories, each time i go back to my pictures in the past i feel grateful to God how i have come these far.
Thanks for Going through my throw backs
Stay tuned for my latest work, almost done and trust me it something you would like to see, it's an hyperrealism work and a commission work though.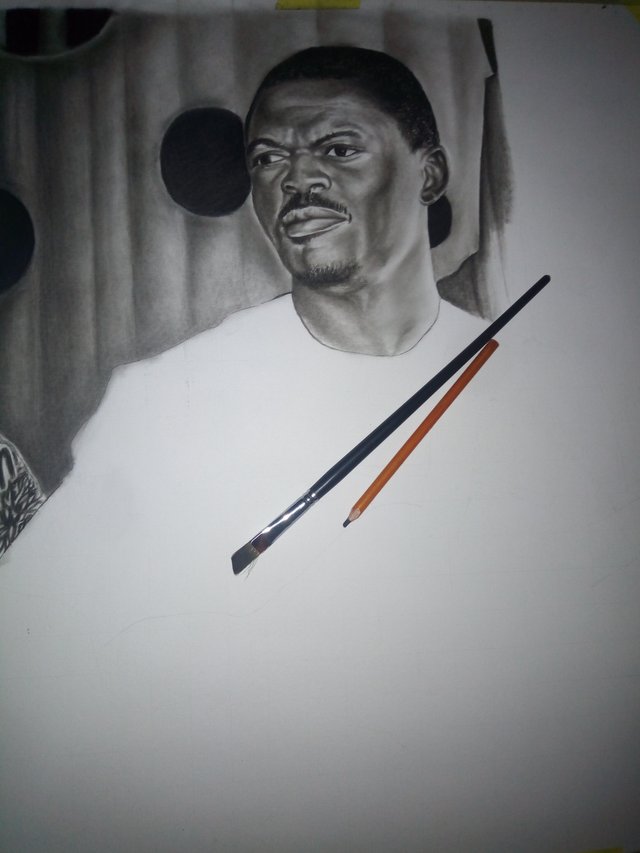 i remain my humble self @guchidan signing out.. 📃 Thanks for your time stay blessed..