Happy New Year's Eve!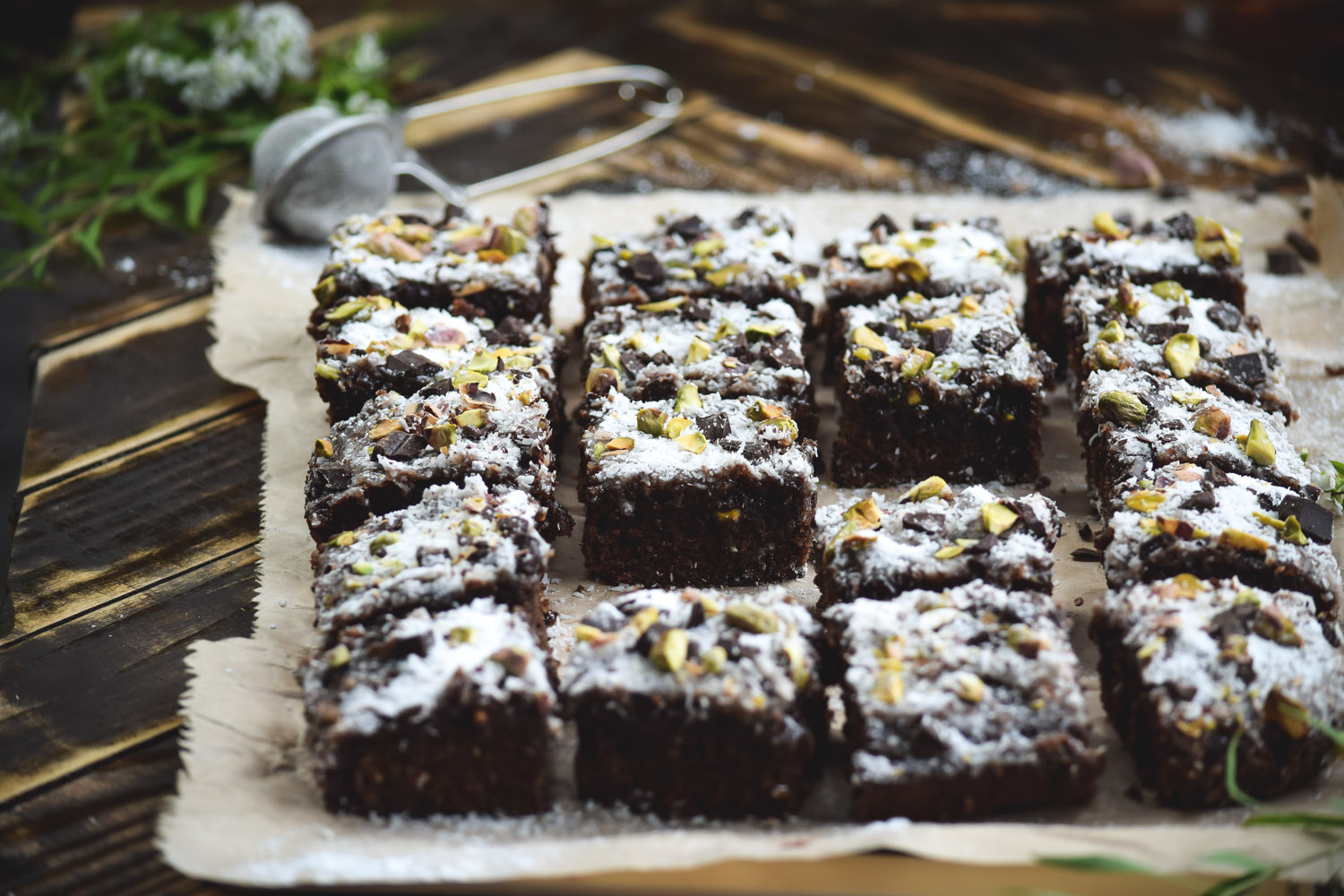 Okay, I have to tell you about these wondrously amazing brownies that seriously taste just like almond joys, but with pistachios instead of almonds (which I think I prefer to almonds). My sis @fullofhope is a huge fan of almond joy candies and she completely flipped over these. I honestly don't remember the last time she raved over a recipe like that because she's usually not super interested in food compared to the rest of my family. That's why I feel confident in heavily insisting that you try them. Everyone liked them so much that I've already made them a few times since the trial batch.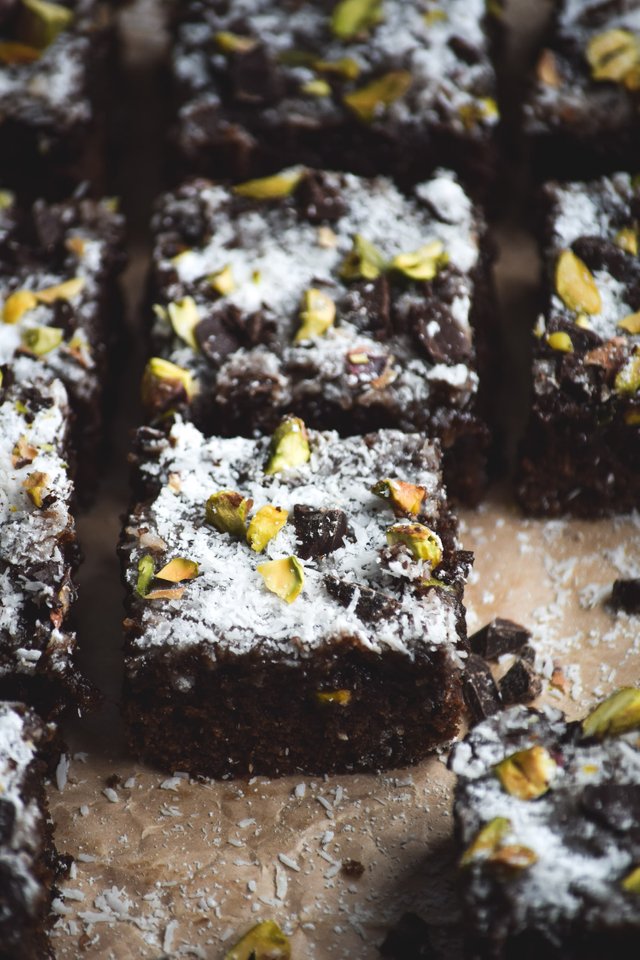 The key ingredient here, and one that I probably overuse in my recipes, coconut milk baby! You put the creamy stuff in the brownies and the icing and it gives them this epic, yet somehow mild, coconut flavor like you won't believe! Are you drooling yet?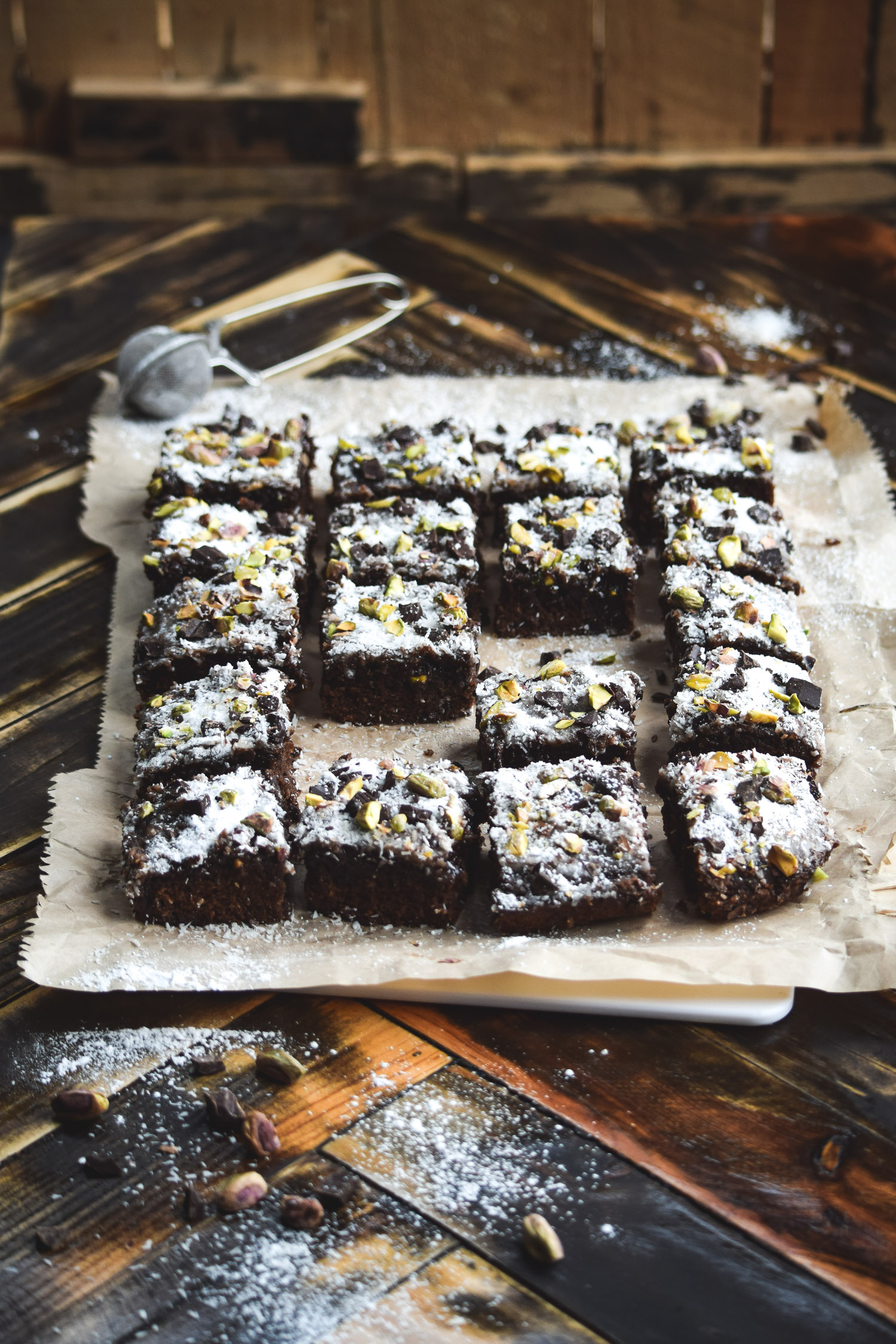 So the problem with adding milk, or any liquid to a baked goods is that it makes them more cakey, but coconut milk is so rich and creamy that it's not a problem. Another thing that keeps these extra soft and fudgy is that you pour the icing on while the brownies cool and it helps keep in the moisture. I used a more liquidy icing the first time I made these and it was so good, but it resulted in brownies too messy to be eaten without a fork so I sut back a little and I think I found the perfect ratio.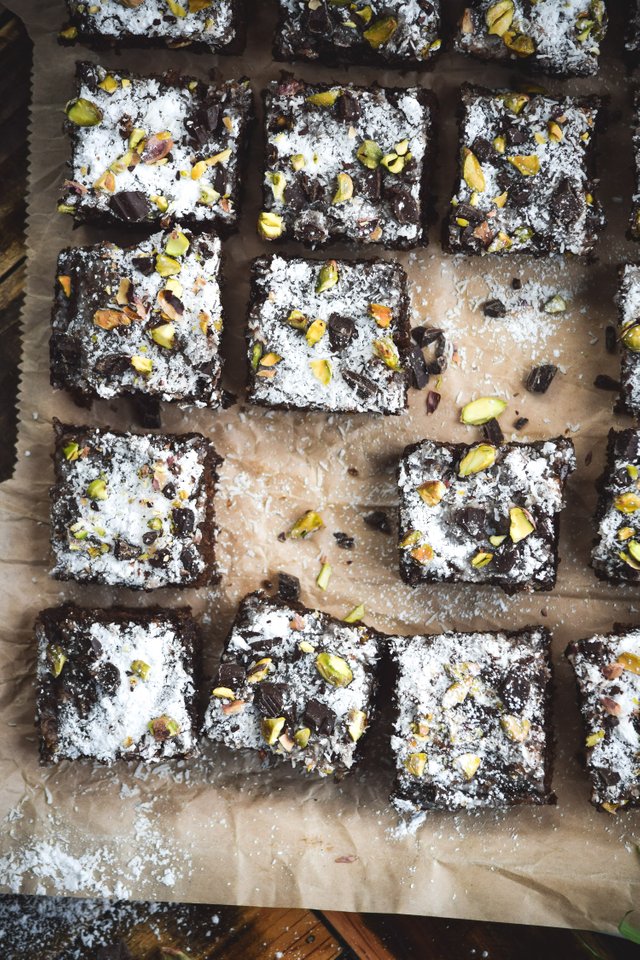 I will add a note to the bakers that you really want to flour your pan well. I rarely flour my pans and I'll often skip it when I occasionally use an old cake recipe, but if you want your brownies to have their bottoms after you cut them I recommend this step. Other than that these are pretty straight forward and they're as easy as any brownie to throw together. These are definitely what you need to make next time your sugar cravings hit.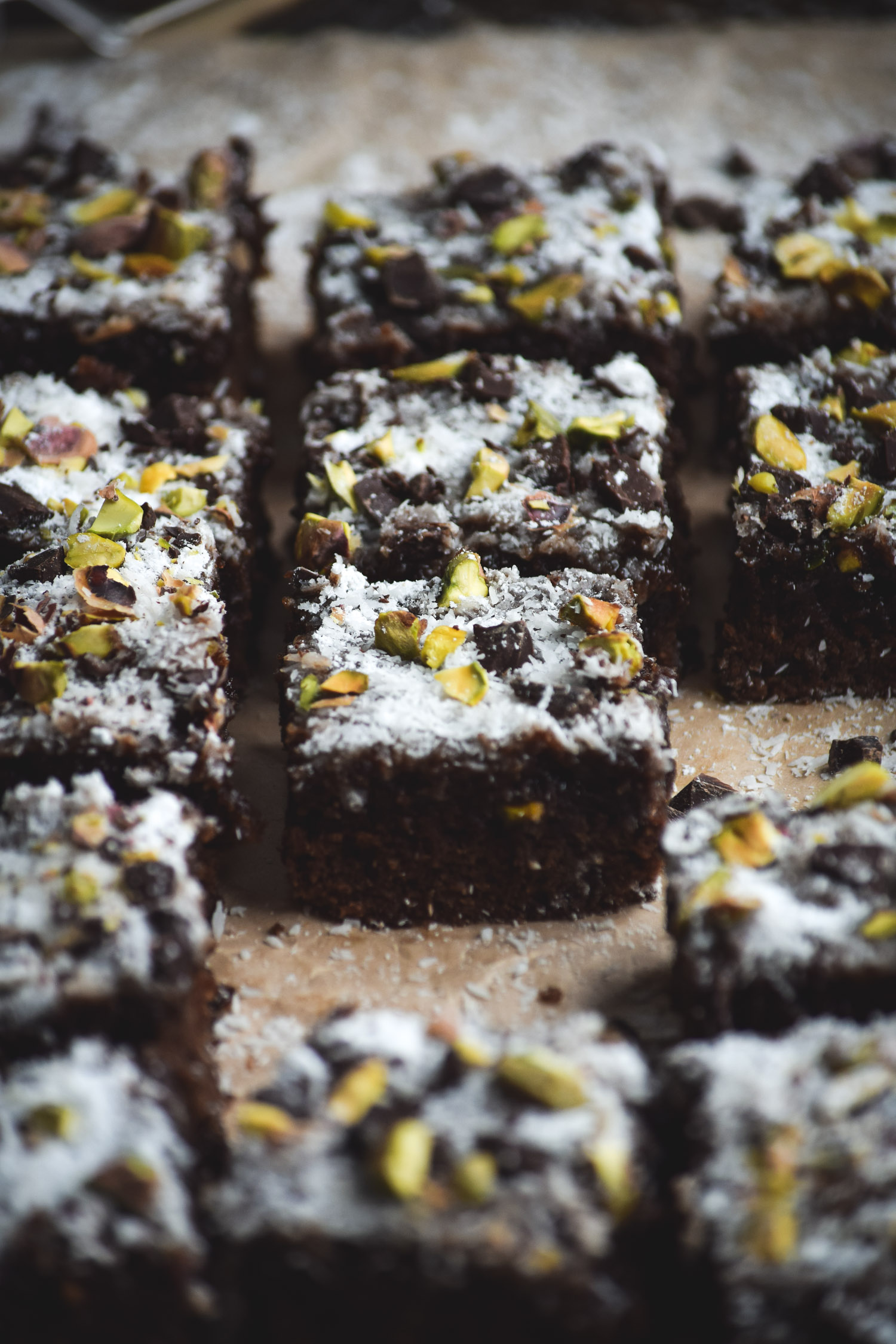 ALL CONTENT IS MINE AND ORIGINAL! All of these food photos were taken with my Nikon D5300 and my favorite Lens, the Nikon AF-S FX NIKKOR 50mm f/1.8G. You can find out more in my INTRO POST.
And, by the way, to all the minnows out there, my intro post did a huge $0.21. The key to success on Steemit is to be consistent and persistent.
Oh, and don't forget to follow me on all your favorite social media channels!
Recipe available upon request to the first Steemian friend who says today's words : "chocolate, YUM"