Sticking to the Halloween theme: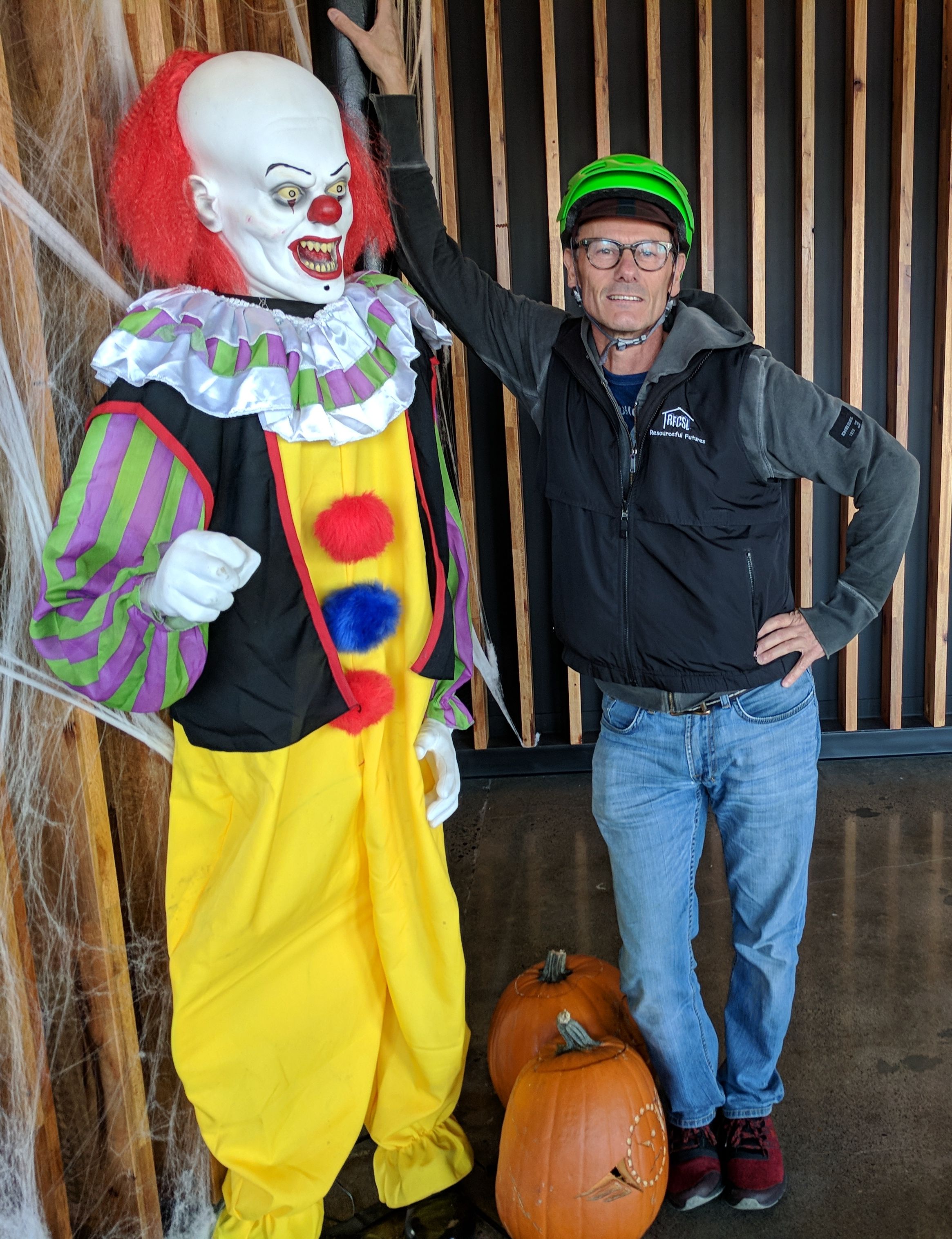 The above and below shot is in a membership bar and grill I bumped into which stored high end cars that you could see through the glass while sitting at the bar: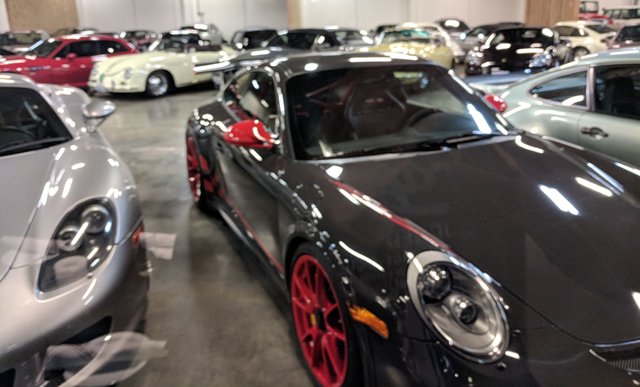 Shots of inside my van...the curtains and bedding are hand made and UV (ultraviolet) light activated: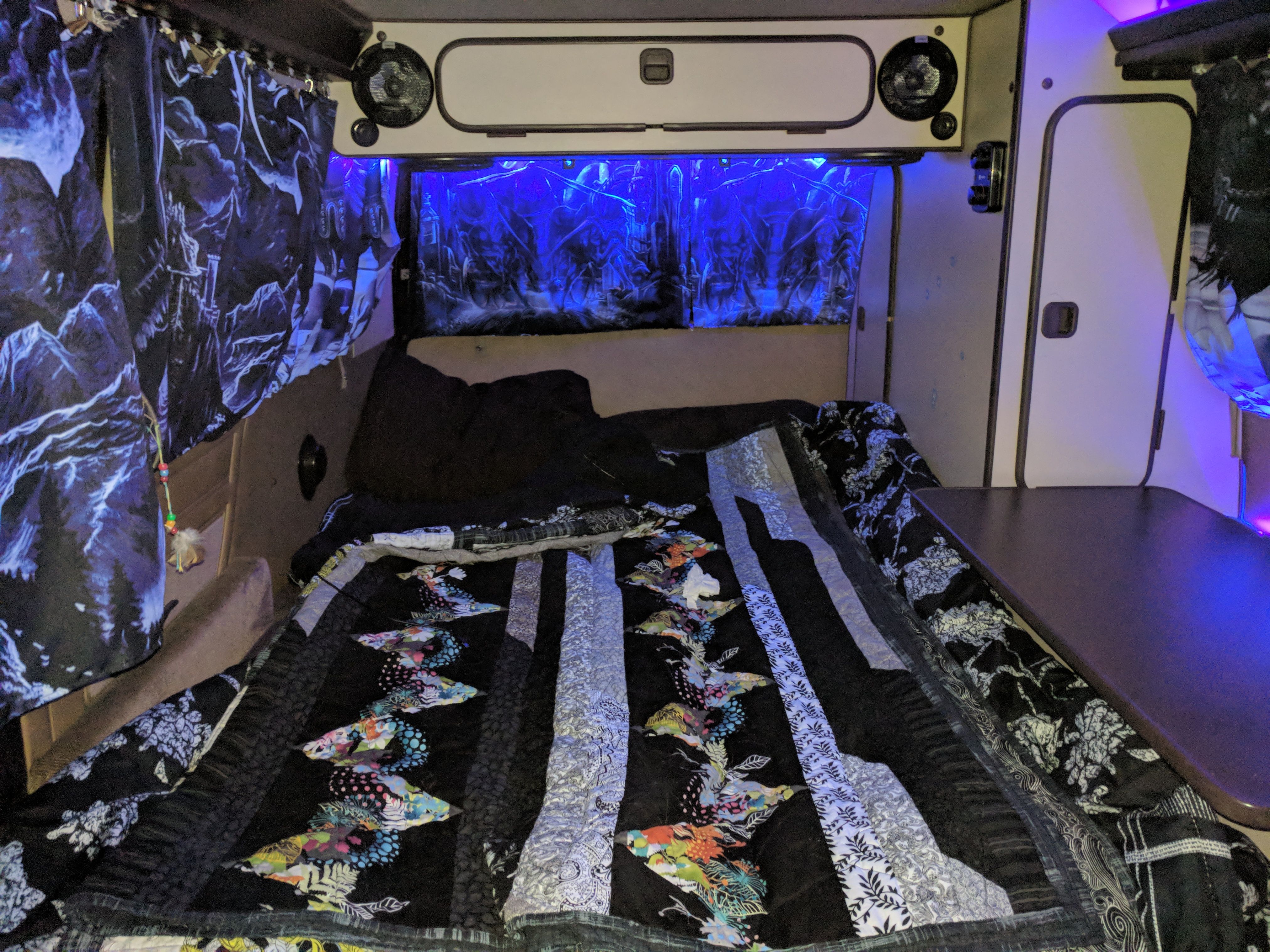 This is a panorama shot of the inside with UV lights on:



I stopped by the airport to have a boot custom made for the stick gearshift and we had to walk through the hanger which had cool airplanes hanging out: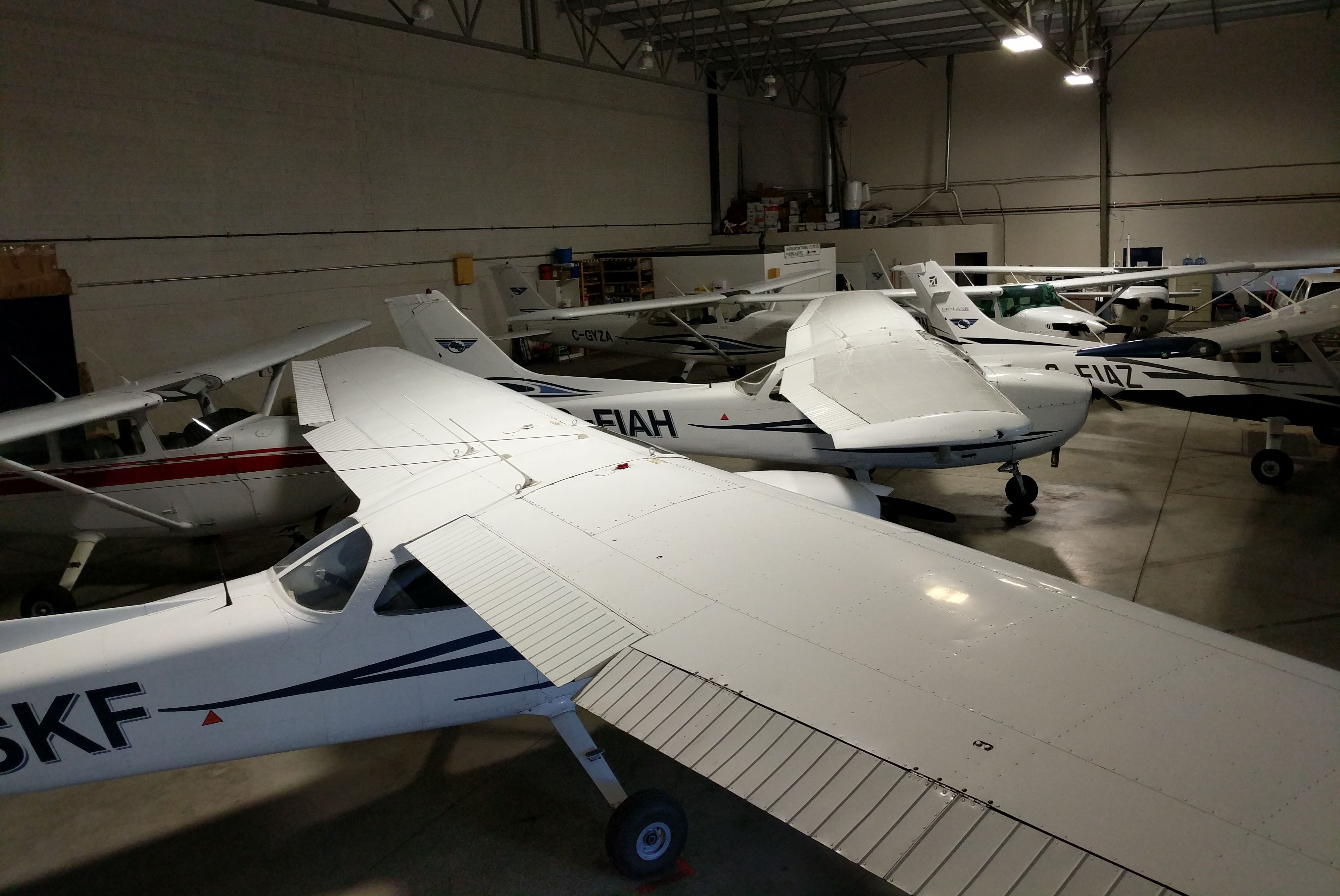 The below picture was a nice night shot in Nelson while we were installing the 3x100 watt solar panels:



Random Rocky Mountain shot:



Nelson BC court house at night this Halloween: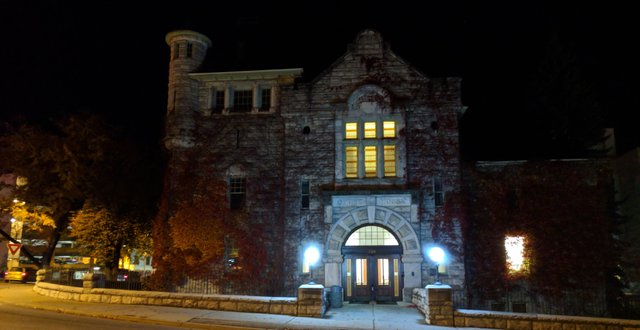 A couple more random shots below: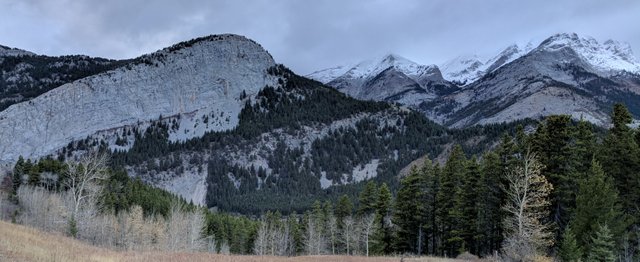 I am going to spend a few days in Seattle as seems like lots to do. I rode the fat tire electric bike downtown today and got these nice shots: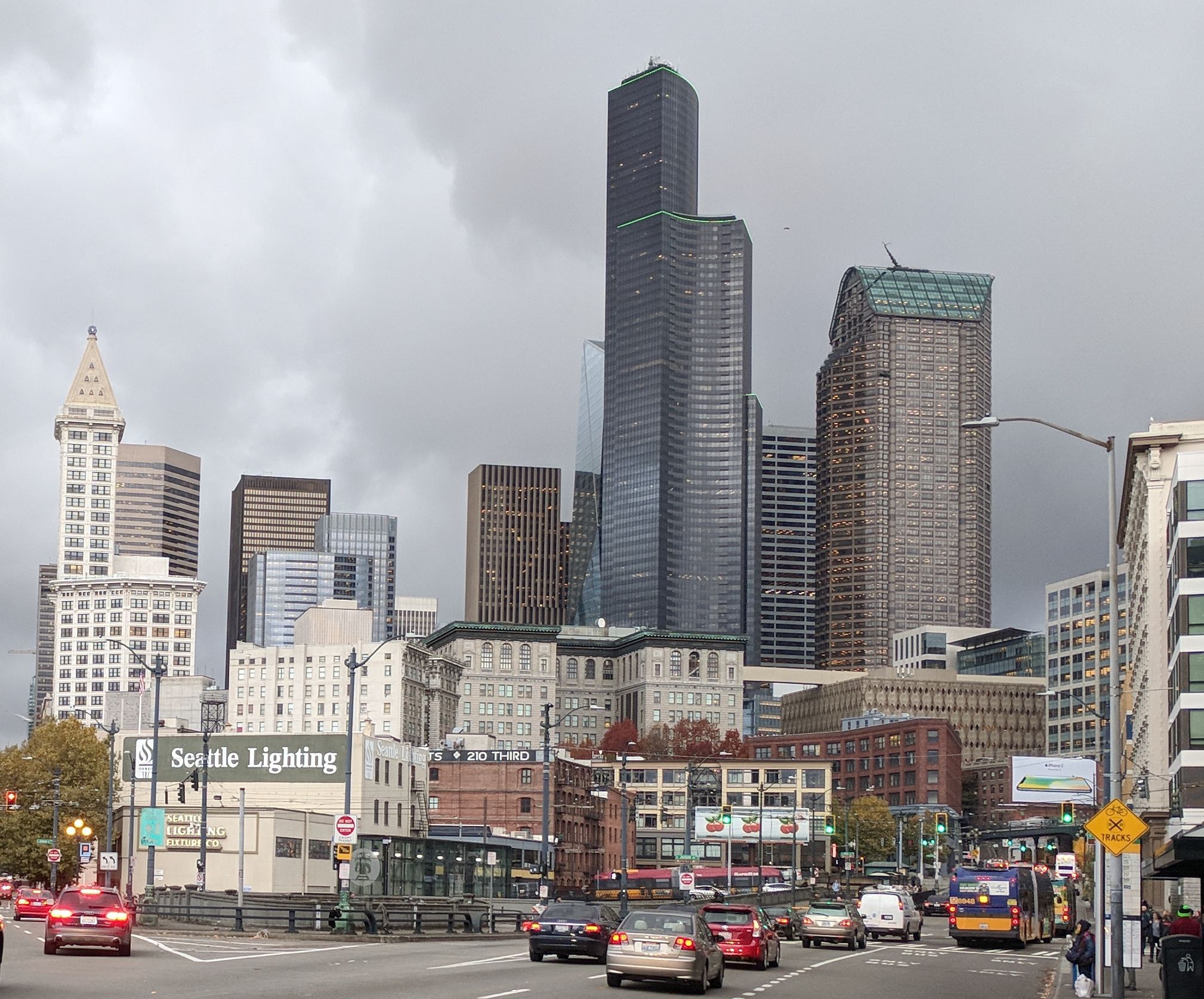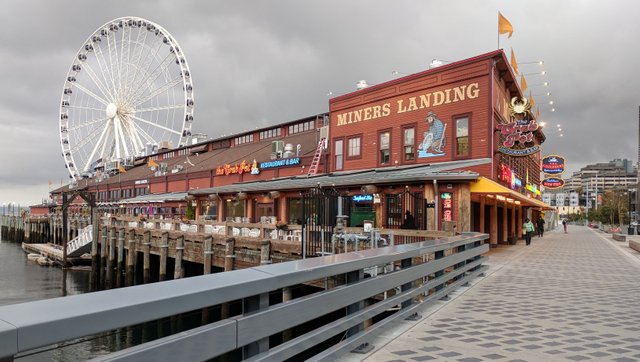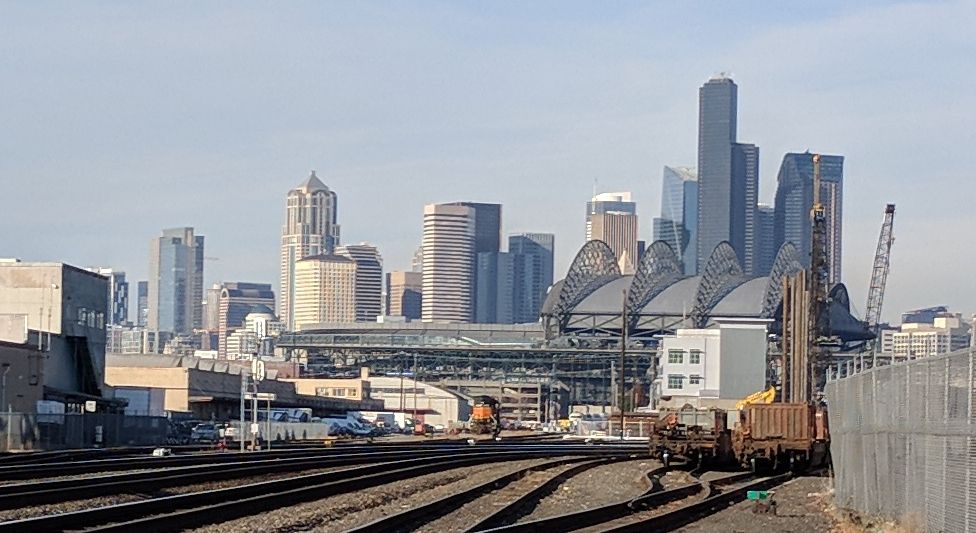 And last for my Calgary friends look how big this hat and boots are - zoom in and see my bike for perspective: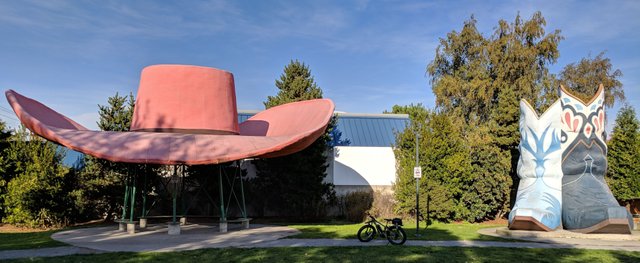 Looks like I have to run back to Calgary with my tail between my legs as the shifter is not working correct. So getting winter tires put on today and donating the new summer tires to Peace Vans for their great work. I know they will go to a needy home.
Paul Collin