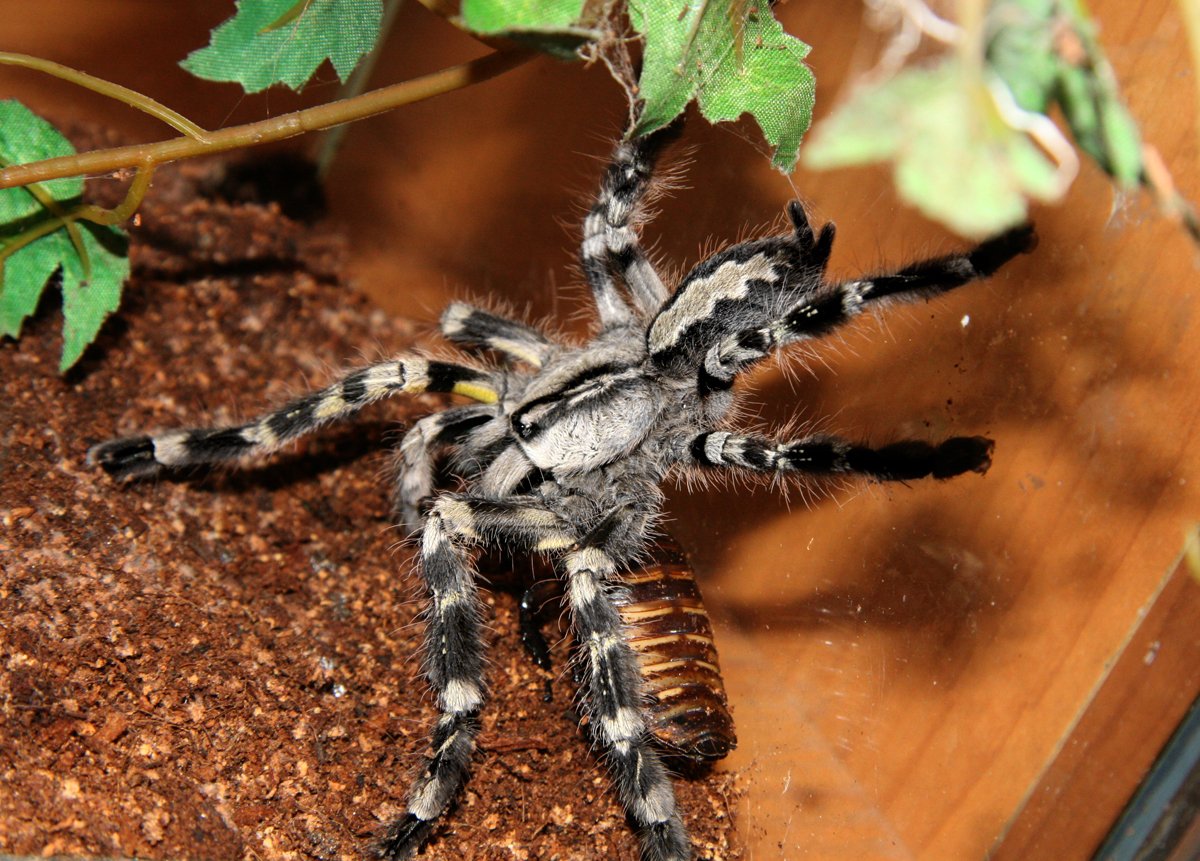 Eats a Madagascar cockroach 
Small info about spider:
Poecilotheria rufilata, also known as the red slate ornamental, reddish parachute spider, Travancore slate-red or rufus parachute spider, is an arboreal tarantula. It is endemic to South Western Ghats of India. It is classed as "endangered", threatened by habitat loss and smuggling for the pet trade.