Hi Friends... These are some photos I had clicked at the corner of a riverside resort, recently.
There is a girl carrying a water bottle, a buffelo and three mushrooms, arranged beautifully here!. All these are made of cement!!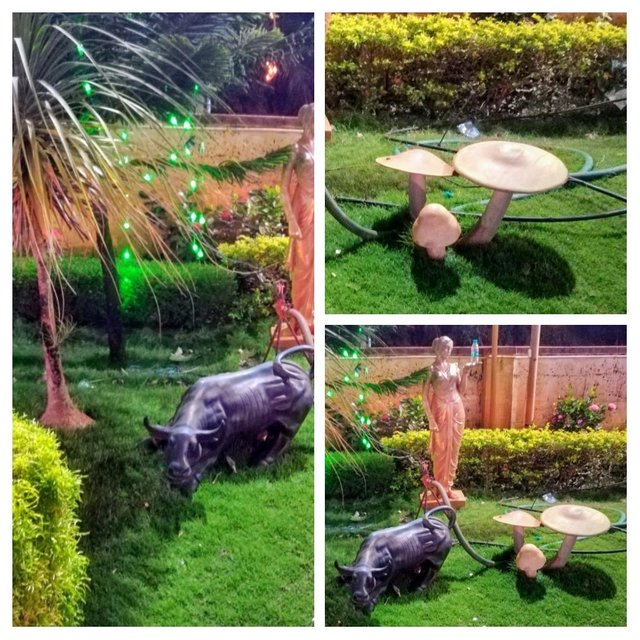 But I couldn't understand the reason or purpose of arranging these three things together here!! The green lawn and the beautiful lighting around has for sure doubled the beauty of this spot.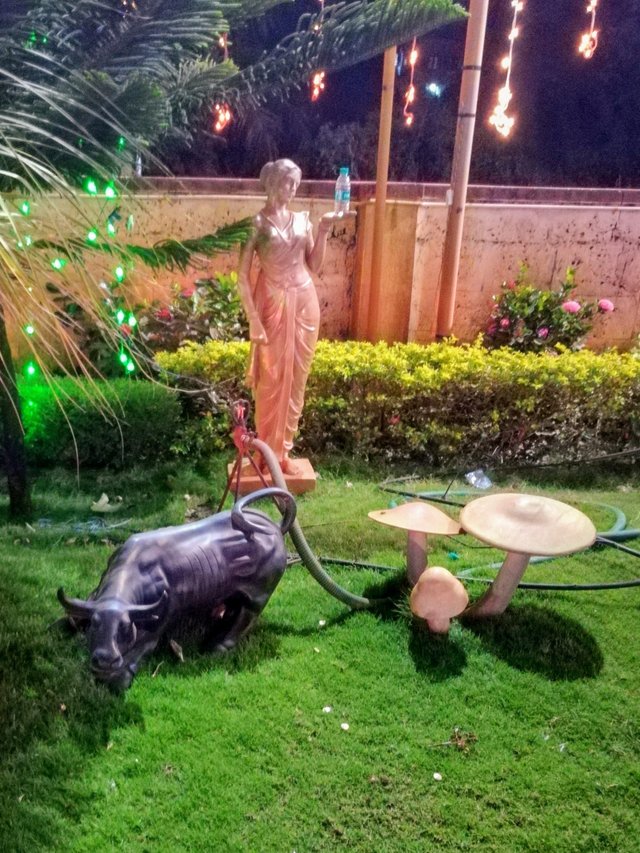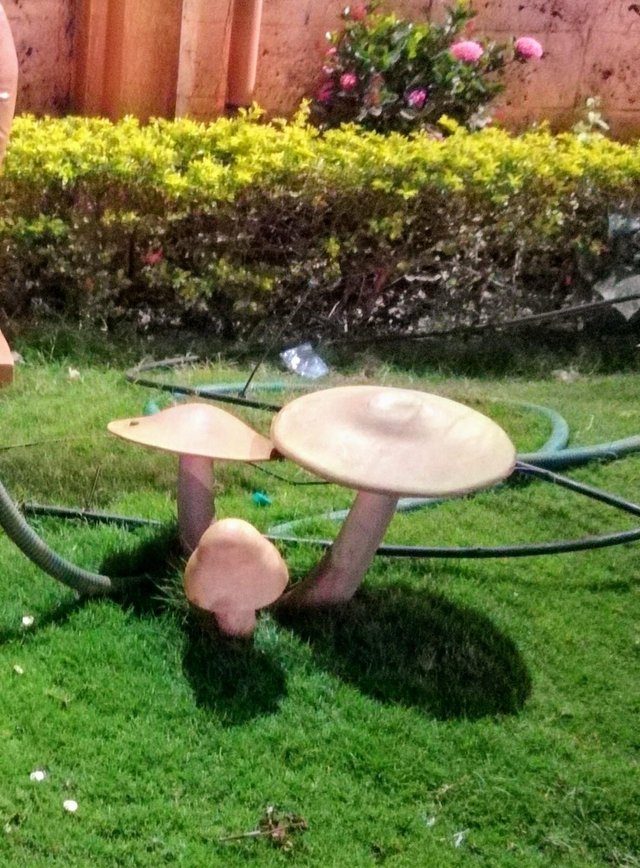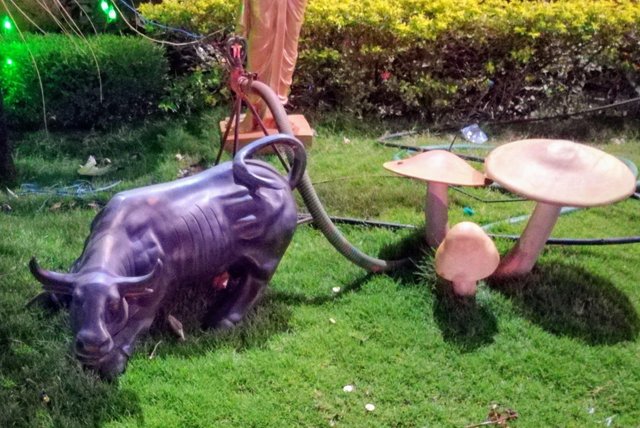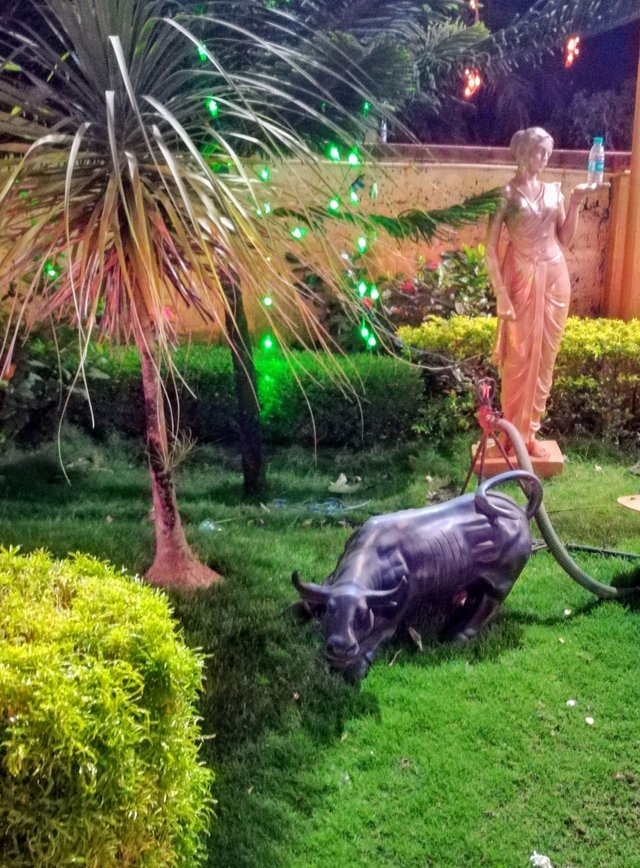 So I just thought of taking these pics, without bothering about the connection between these three and why they were arranged together like this, here... :)
All these pics were taken using my smartphone Honor.
With love and regards, @geetharao...