After having many requests outside the steemit community of how I created these almost painted photographs, I decided to reveal a bit about my way of working. 
For everyone who still believed that all these beautiful celebrities and models on the covers of beauty magazines are perfectly shaped, have the perfect skin that's become a main goal for all teenage girls out there, and seem to be not aging, are wrong. I'm sorry guys but I have to crush your dreams and bring you back to reality, there is no such thing as being perfect, no-one is perfect, even the most beautiful models out there aren't perfect. It's normal to have sometimes a pimple on your face, to have circles under your eyes because of being tired, to not have size 32/34 (European), ...
Even the greatest models do have these issues, that's how a new medium of art emerged. I know there are a lot of "classic" photographers who don't see using photoshop as an art. For me it's different tho, I admit that my photographs aren't the greatest without using photoshop, but for me, the power of mastering different techniques, to create something totally different than it originally was, is art. 
When I was young, I was always fascinated by beauty in it's own way. I loved how people could manipulate photographs, including the skin etc in Photoshop. That's how I started using Photoshop at the age of 7. It all started with downloading stock images and creating an own fantasy world with those images. I bought a drawing tablet at the age of 11 and started exercising on photoshopping skin - it took me all those years till now to find my own technique of editing that I liked.
Around the age of 15 I started experimenting with photography. I wanted everything to be my own creation, no use of stock images anymore. I left the photo manipulating world and started focussing on portraiture/beauty photography with a little touch of "me".
If you ever have dreams, don't give up on them, by being persistent you'll reach your goals someday. Everyone is possible to become anything they want someday, they just have to keep going without giving up.
What is your opinion about photography? Do you accept the use of Photoshop as art or do you think the photograph is art on its own? Leave a comment about your thoughts!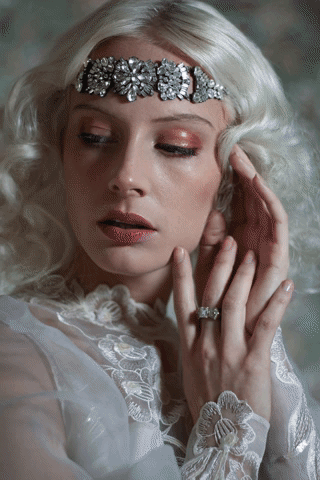 To see the finished picture, you can read this post.
© All rights reserved by me
If you like my work, don't forget to upvote, comment & resteem! ^^
You can also find me on other social media as;
Instagram: https://www.instagram.com/gaellespaas_photography/  -  (@gaellespaas_photography)
Facebook: https://www.facebook.com/gaellespaas.photography/