So here it is, another result of my latest shoot in Slovenia! Due to some lack of time, it took a while to finish this picture and probably it will be the same for the upcoming ones ... But, I hope it was worth waiting :D 
If you read my previous post, you would know that the lightning that day was incredibly difficult as the sun was shining the whole day. I wanted to create a dark, peaceful atmosphere in my picture so I had to wait until there appeared some clouds before the sun. Seeing the final result, I'm glad I put the effort in waiting for the right moment to shoot this. 
If you're interested in reading the process of this shoot, you can go to my previous post.
                                      "Forest Sisters"
                                     Models: Ana Cernivec & Tara Kankarash
                                                  Mua & Hair: Barbara Fartek
                                            Fashion Designer: Ariadna Mladen
                                  Photographer: Gaëlle Spaas Photography (me)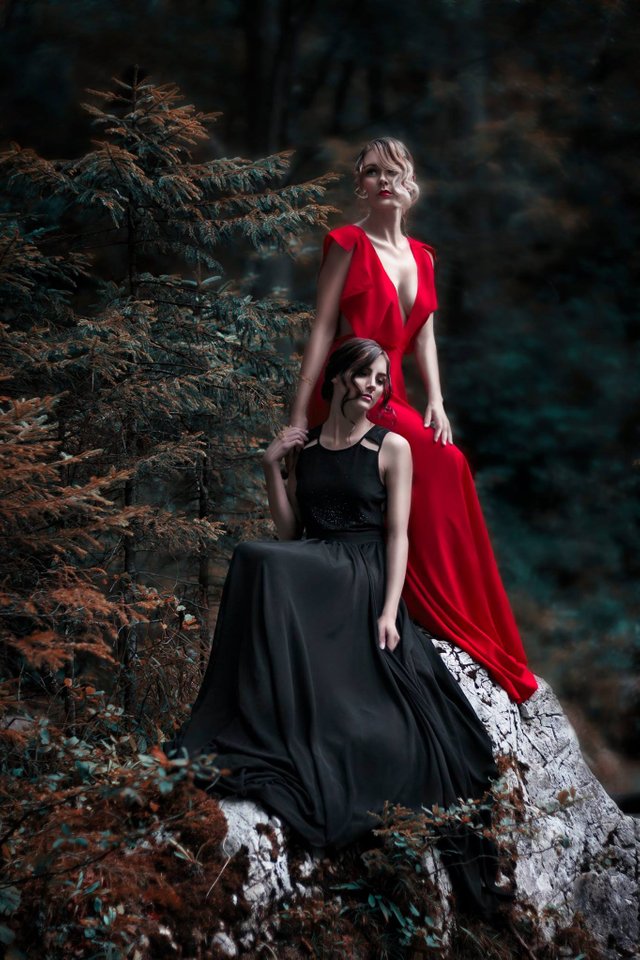 If you like my work, don't forget to upvote, comment & resteem! ^^
You can also find me on other social media as;
Instagram: https://www.instagram.com/gaellespaas_photography/  -  (@gaellespaas_photography)
Facebook: https://www.facebook.com/gaellespaas.photography/