Today I'm sharing the 3rd picture of my Beautiful Ugliness series. 
I'm really glad with the final result of this shot. Together with my team, we tried to be as creative as possible with the led lights that we used as decoration. I wanted this shoot to be more than just another fashion shoot, it had to be more creative. So I chose to work with these lights in a more "graphic design" way. Without having a specific intention, we created a sort of triangle behind the model. That way we placed the model in the center, having all the attention of the spectator.
Quote from previous post - 
As mentioned earlier, this series is centered around the accessories designed by Bakeneko Designs. They've succeeded so well in creating something fashionable that represents ugly beauty in fetish pieces. Since these pieces had a certain fetish content, I decided to work with latex clothing for the first time. I definitely didn't want to create something vulgar; I wanted to photograph fashion with a twist, to define what beauty/ugliness actually is.

If you're interested in reading more about this series, I would recommend you to read my first post 
                        "Beautiful Ugliness III"
                                            Models: Lara Aimée
                                         Mua: Kika von Macabre
                                           Hair: Julia Lion Hair
                                 Mouthpiece: Bakeneko Designs
                    Photographer: Gaëlle Spaas Photography (me)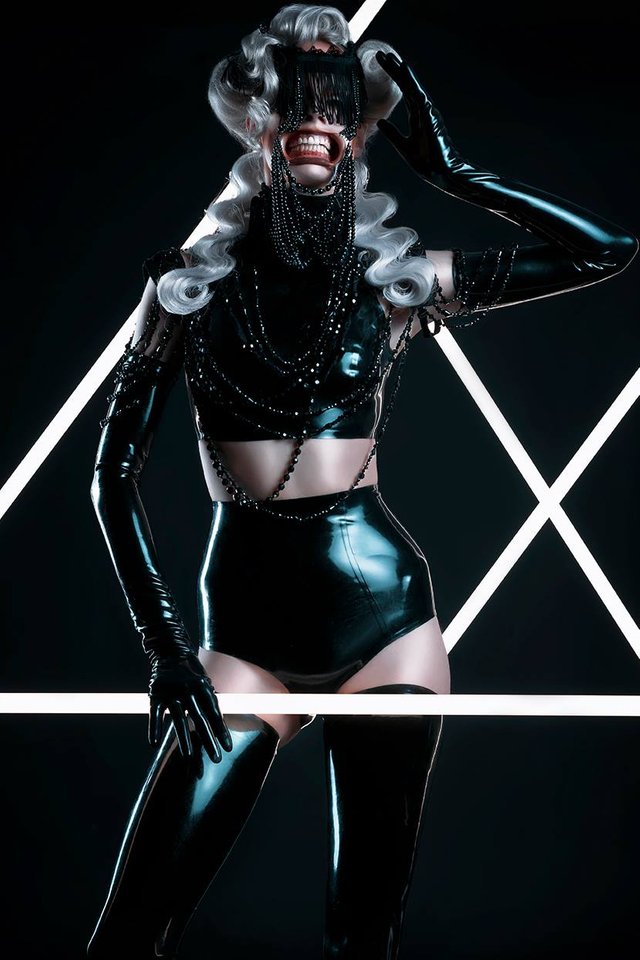 If there are any questions regarding the settings, lightning, etc... of this photograph, feel free to ask!
© All rights reserved by me
If you like my work, don't forget to upvote, comment & resteem! ^^
You can also find me on other social media as;
Instagram: https://www.instagram.com/gaellespaas_photography/  -  (@gaellespaas_photography)
Facebook: https://www.facebook.com/gaellespaas.photography/