Soggy Bison (Original Photography)
Howdy,
Summer is in full swing and, with it, have come the insects. Out at the bison run, there is a swarm of biting flies that follows the bison around. To escape the heat and bites alike, they frequently find one of the ponds to soak in.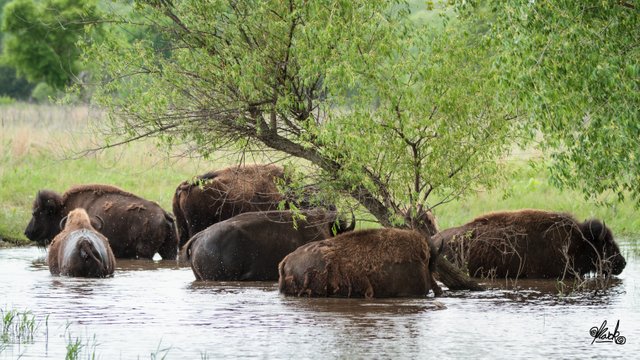 Shady Bath
When I first moved to Mankato, only two and a half years ago, there was only one pond. The last years have been so wet that they have started to turn the area into a wetland. The bison seem content with the change, at least in the summer months.
When they're not close to one of the ponds, there is an alternative way to try and get some relief from the flies: the Bison Flop! I don't know if that's the technical term for it, but it creates an accurate mental image.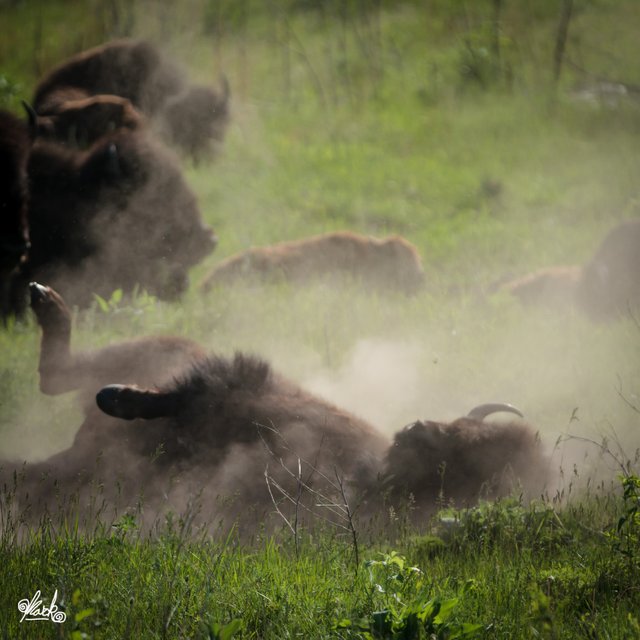 Flop!
Flopping into a drier patch of dirt sends up a cloud of dust that the flies don't seem able to navigate. The clouds dissipate quickly, so it's not uncommon to see several bison flopping multiple times in a row.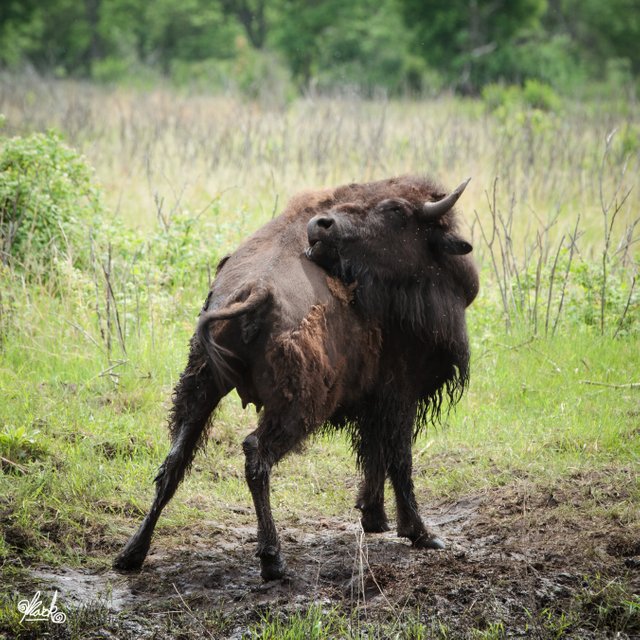 Wants Bug Spray
This yearling is more flexible than I expected. Maybe she was doing bison yoga? You can see that she is a yearling by the shape of her horns. The adults have thicker, curved horns, where the yearlings have straighter ones.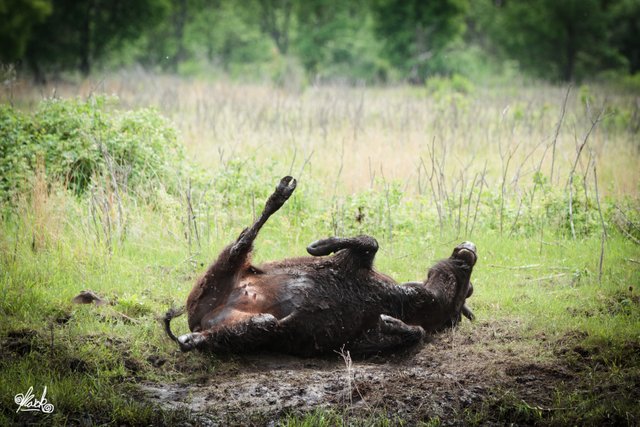 Such A Lady
Thank you for taking a look! If you enjoy my work, please click the upvote button. Comments are also greatly appreciated.