Howdy,
While their owners are away in Mexico, I have been caring for two cats. A person who is more comfortable with dogs, I was a little worried about the endevour and it has proven not to be as simple as is often said. "Cats care for themselves," is something I've heard on various occasions and, while it may be partially true, there is still vomit to clean up and litterboxes to sift for "treasure." They are kind of fun in a way, though.
Occasionally, I will let them in to explore the apartment and rub themselves on things. Their scent should make any mice think twice before setting up residence!
Of the two, Smudge is the more social. He and I have had long conversations at the closed door between my apartment and the rest of the house. Entering my living quarters made him an easy photography target.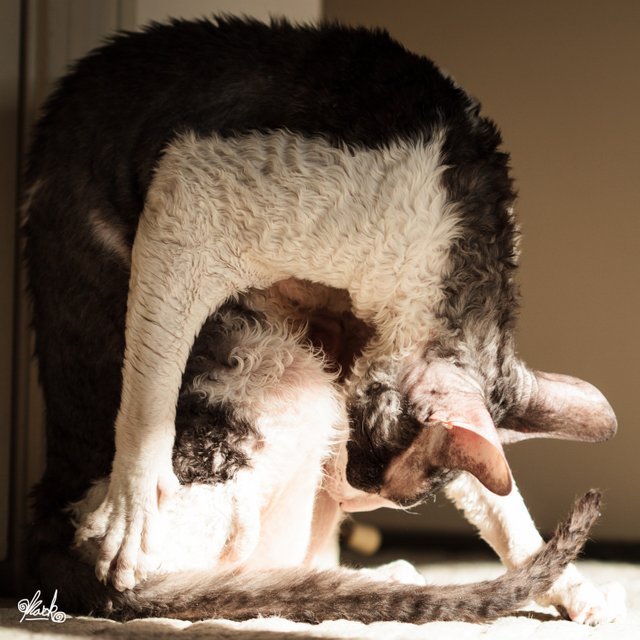 "Where'd they go?!"
It's actually fairly easy to get good portrait shots of the cats, as they lie in the sun. Getting the more entertaining poses is a bit of a trick, though. This next one shows Smudge's brother, Chip, perched atop a computer chair back.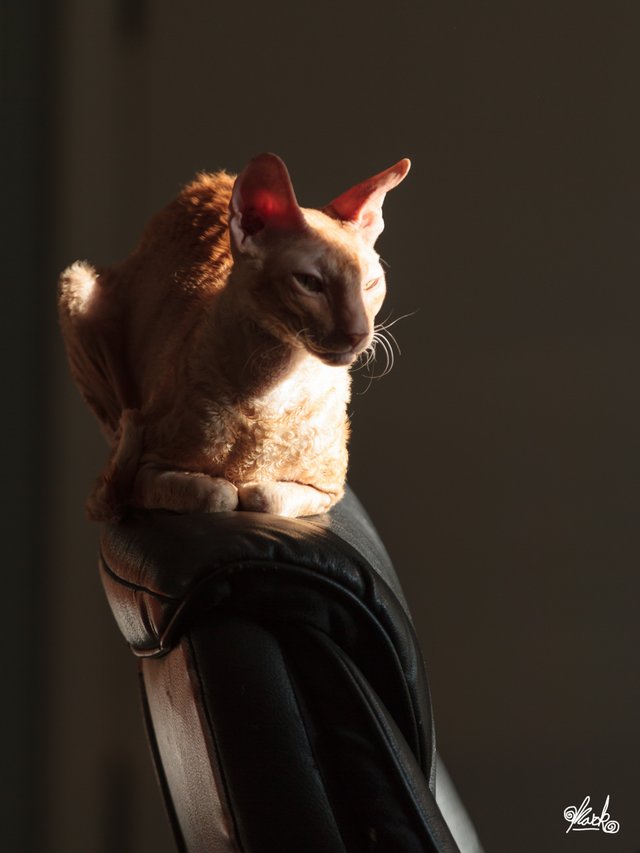 Purring Head Rest
As for life in general, things are going alright. Cabin fever has set in and my motivation level at home is falling rapidly. I'll be headed home to Rochester for the weekend, as long as we don't get another blizard, and hope to have some time for photography then.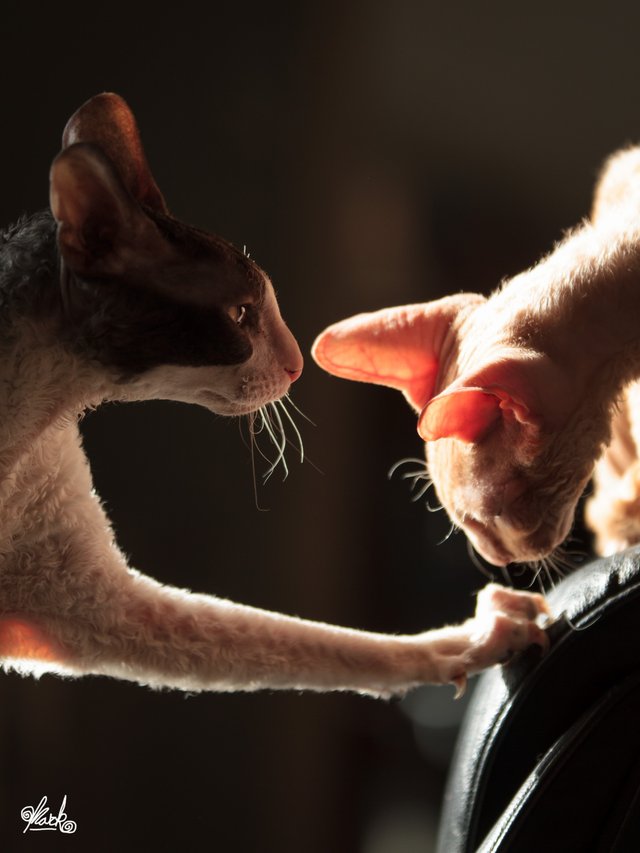 Brotherly conversation
Thank you for taking a look! If you enjoy my work, please click the upvote button. Comments are also greatly appreciated.