This little mouse was looking for birdseeds in the garden. It was really cold outside but I managed to take some photos with my mobile phone.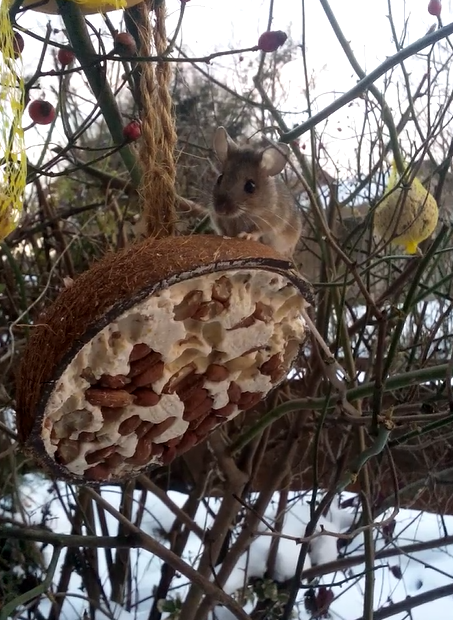 As you can see this little mouse removed a lot of nuts. Very acrobatic. :D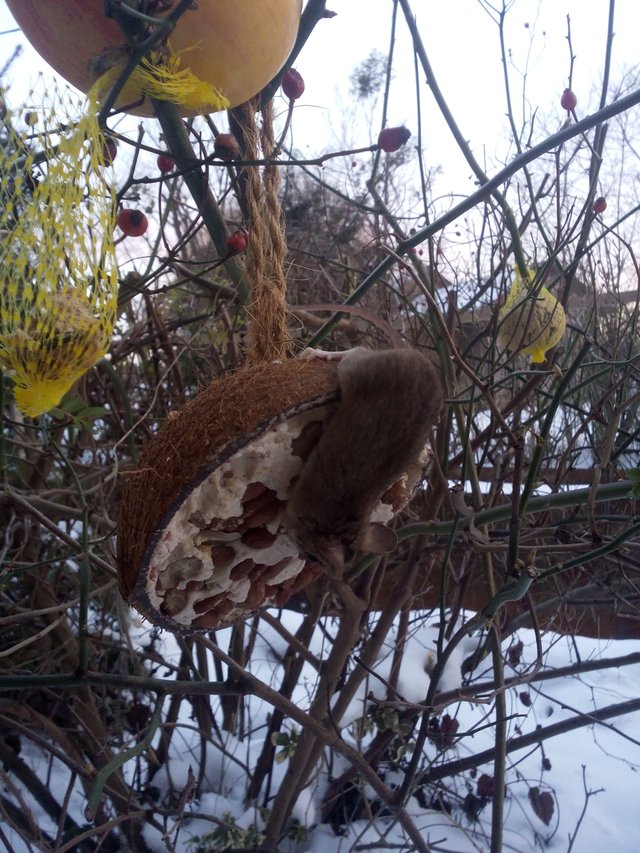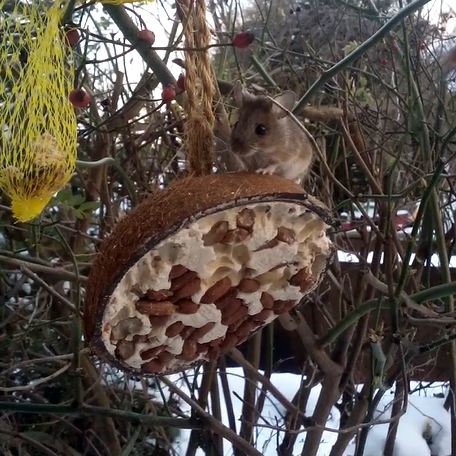 At the end this little bandit took every nut away.