The moment is now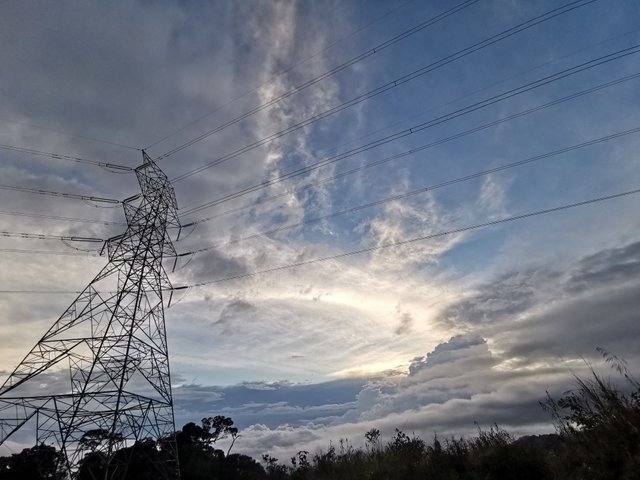 Stopped for a moment to enjoy the cloud, the sky and the view
Dear Steemians, today I would like to share a post about a photo that I took when I was going back to my hometown in the fine evening. The photo was taken using Huawei Mate 20x wide angle lens. The phone is fairly new to me, therefore I have been learning how to take a good photos with it.
This is one of the pit-stop heading to my hometown, surrounding by trees, grass and cold fresh air. There is not many places in Malaysia that you can get cold fresh air due to it is a 33 degree celsius hot & humid and not a 4 season country. I was lucky to enjoy 20 degree celsius cold fresh air blowing through my face and my hairs.
If you look closely on the photo, you will notice that the cloud looks so close but yet the cloud was far. It's reminded me to appreciate the present because the next minutes I will have different view and never take the same photo again. Most of our time is busy with work, life, family, friends and etc but we often forget to just stop for a moment to enjoy the present.
I believed 365 days in a year is a long time not a short one, you can accomplish a lot thing within a year including spend time with the persons you care very much rather than putting it off over many excuses that you created yourself. Time is precious, as precious as your life. Spend it wisely because time is a currency that you will never ever earn it back no matter how hard you try.