30-Minute Thai Prawn Broth - FOOD PHOTO SHOOT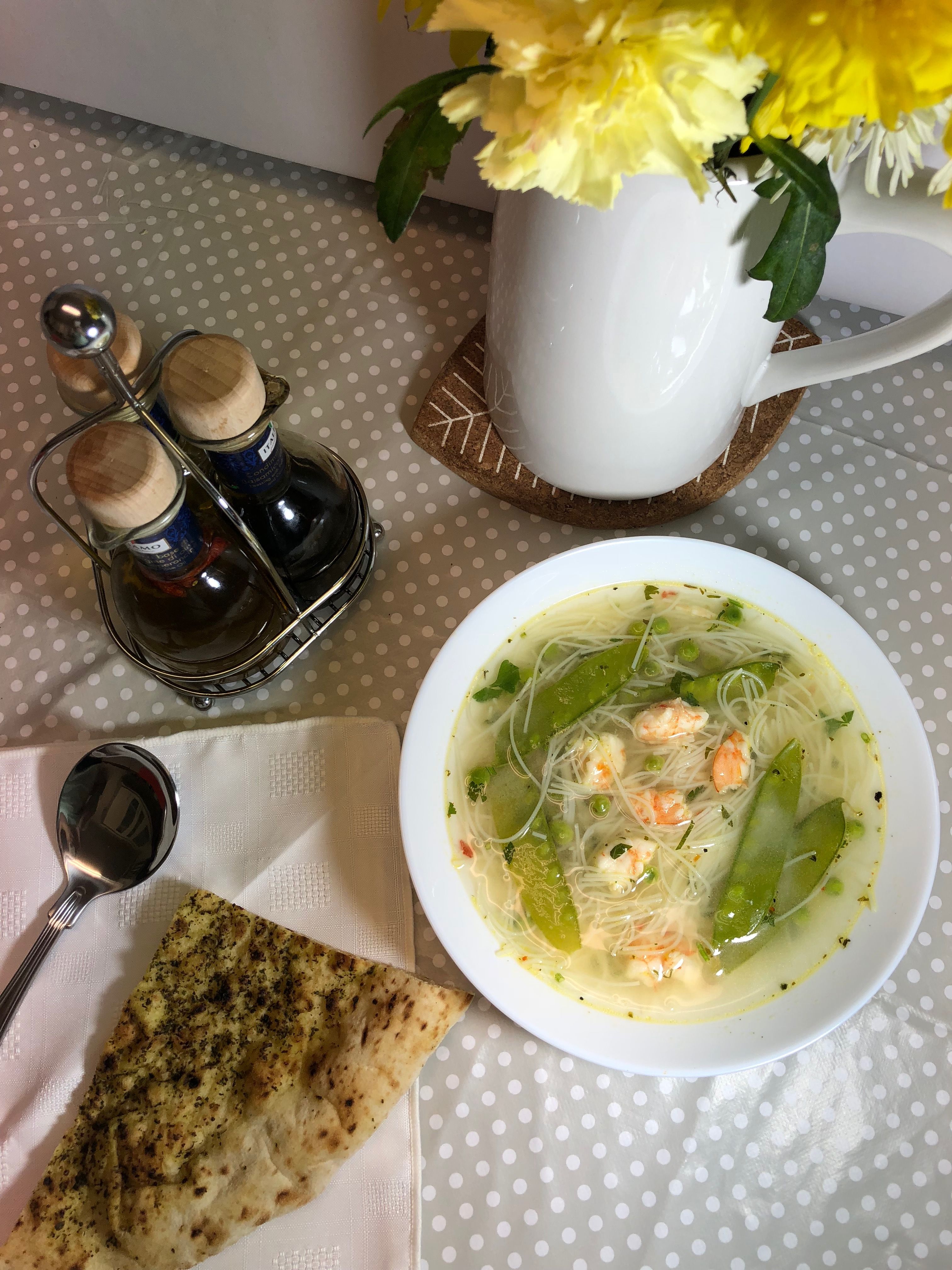 I was surprised by my wife today, she is getting her own account on steemit and wants to reproduce recipes, so soon you will see many other recipes on her own channel, for now you are stuck with me.
So this recipe is a Thai Prawn Broth and it was a brilliant surprise as I love Asian food, glad she prepared it for us today. She was inspired and I will tell you that is not only beautiful, is healthy, light and delicious.
More surprising is the fact that she only spent a mere 20 Minutes to prepare and no more than 10 minutes to Cook.
The result, well the result was even more surprising as we have 2 boys who hate vegetables, we came to point were last week when she cooked a chicken potato pie where said:
I had enough from you two! from now on I will not refrain myself and your dad of eating delicious food because you don't like veggies.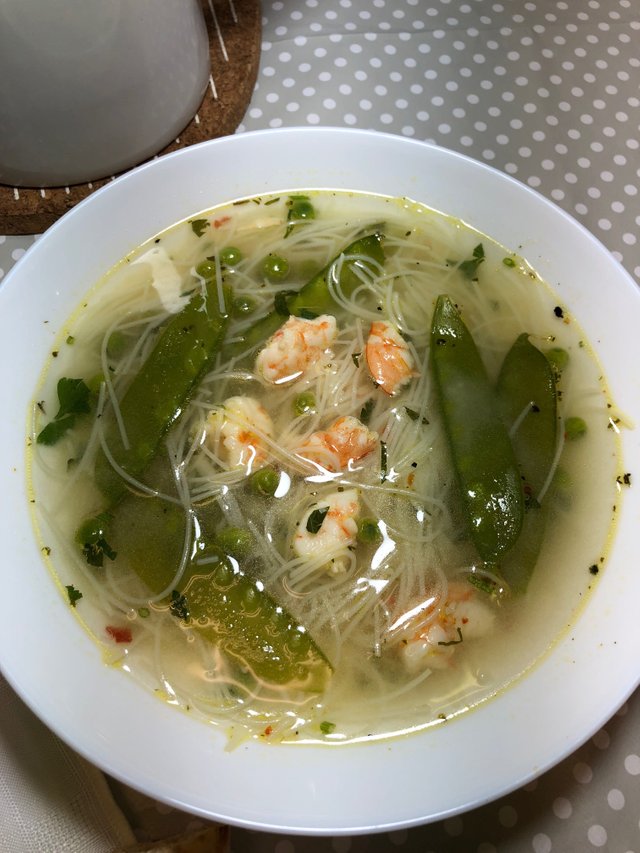 So This is what the saw right after they got back from Boys Brigade day and against all odds they haven't even refused before try the food just because we have a pretty big family rules that says that.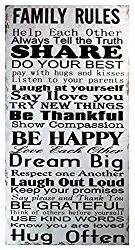 You know that! if you want to see woman melt just say how good her food was, but the boys took it to another level with the comments:
"Mom this soup is fantastic"
"Mom you should open a restaurant!! I can't believe how delicious this is"
And the best of all praises gave her a big smile, I've seen her flush hearing that!
"yeah Mom open the restaurant and we will be the handsome child waiters!!!"
Can you believe that coming from two green haters?! Let me know your results!
30-Minute Thai Prawn Broth - FOOD PHOTO SHOOT
---
Prep Time: 20 minutes
Cook Time: 10 minutes
Total Time: 30 minutes
Yield: 4 - 6 servings
INGREDIENTS
---
1.25 lts / 2 pints / 4 fl.oz / 5 cups of chicken stock Organic Chicken Stock


2 tbsp fish sauce Fish Sauce


3 tbsp rice wine vinegar Rice Wine Vinegar


1 tbsp caster sugar Caster Sugar


1 red chilli sliced Chillies


150 g / 5 oz / 1.5 cups rice vermicelli noodles Rice Vermicelli Noodles


300 g / 10.5 oz / 2 cups prawns (shrimp) peeled and deveined Prawns Peeled Uncooked


100 g / 3.5 oz / 1 cup frozen peas Garden Peas


100 g / 3.5 oz/ 1 cup mangetout Mangetout


1 lime juiced Lime Juice Organic

salt Himalayan Pink Salt


freshly ground black pepper Black Pepper Corns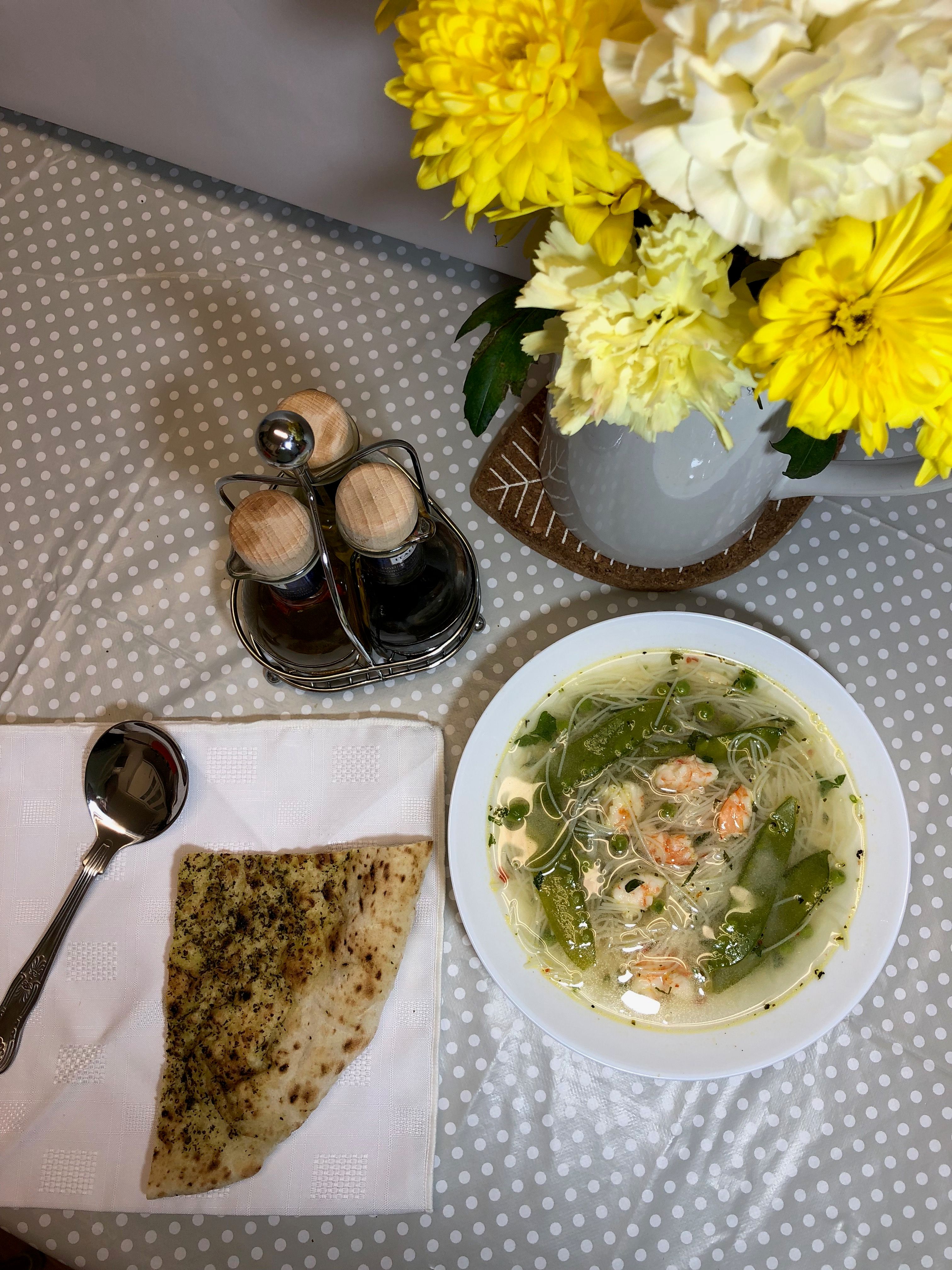 METHOD
---
Combine the stock, fish sauce, rice wine vinegar, sugar and chili in a large saucepan set over a moderate heat.
Bring to the boil before reducing to a simmer.
Add the noodles and cook at a steady simmer for 10-12 minutes until tender.
After approximately 5 minutes, add the prawns, peas and mangetout.
Once the noodles are ready, add lime juice to taste.
Season with salt and pepper before ladling into bowls and serving
Top Tip: Whisk the broth at the beginning of the recipe to help dissolve the sugar.
Costs less than 10 GBP!
---
We live in UK and most of the products were bought at local supermarket ASDA we spent about:
3.30 GBP in Prawns
1.20 GBP in Fish Sauce
1.90 GBP in Rice Wine Vinegar
1.50 GBP in Rice Vermicelli
I did include some amazon links in case you want to try this recipe and all photos were taken with my wife's iPhone.