Can You Guess What Is this Cat Feel?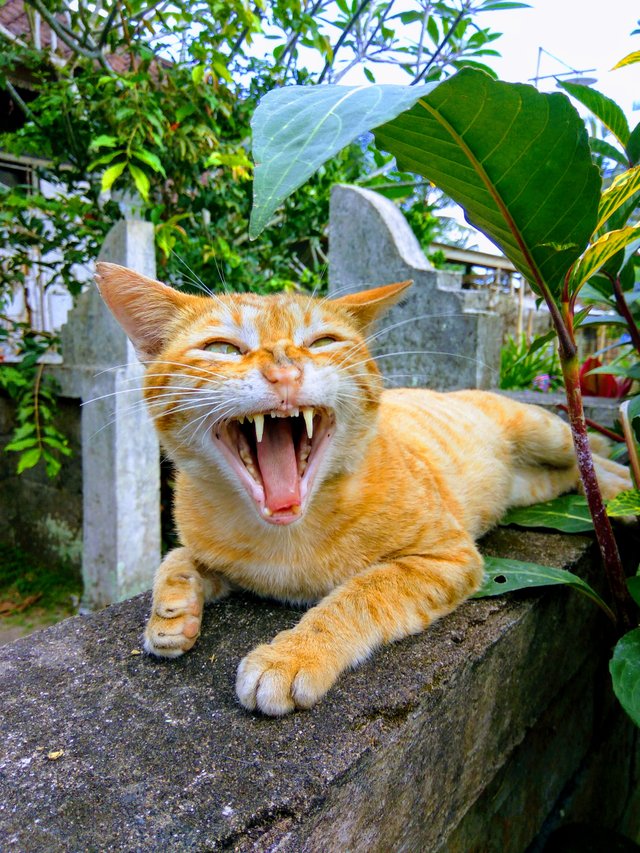 Please choose the answer below:
a. Mad
b. Hungry
c. Sleepy
d. Bored
Read more to find out.
Few days ago, I saw this cat slept on the wall. He looked so cute. So I came closer to him, and want to took his picture with my phone.
Suddenly he woke up, maybe he heard my foot step. And then he yawned when I took this picture. After that, he realized that I looked at him. And then he jumped away.
So, what is the answer? I think you already know the answer. Right?