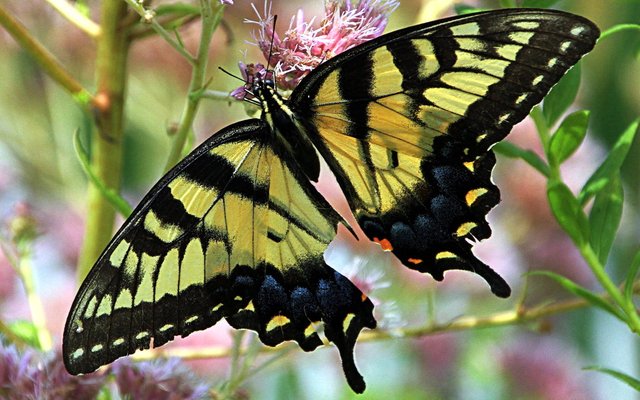 She emerged like flowers in spring
Spreading beauty and life everywhere
Life takes her
To extraordinary spaces
Her love for living
Makes her magically beautiful
Always
If a butterfly ever chances your way
If the sun shines on your soul
If you turn your eyes to magic in life
Your smile will never fade
The world really needs more butterflies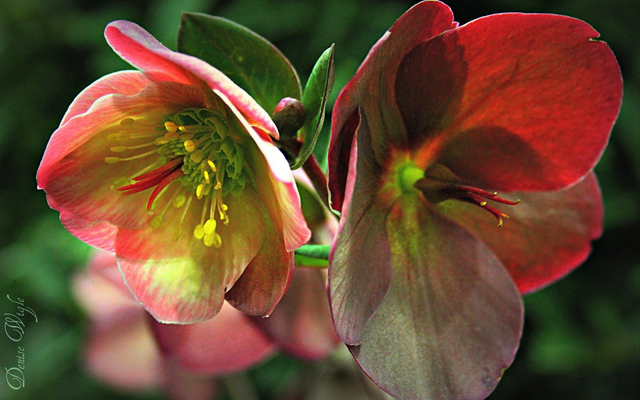 So I stumble into
Not the admission but
The fascination I have with
You
Crowded with thoughts of distraction
Held by a tender touch
Your lips on mine, I reach out
Dashing my thoughts once again

A flower. There must always be a flower. This picture is dedicated to #SaturdayIndigo #ColorChallenge by @Kalemandra, who always colors my world.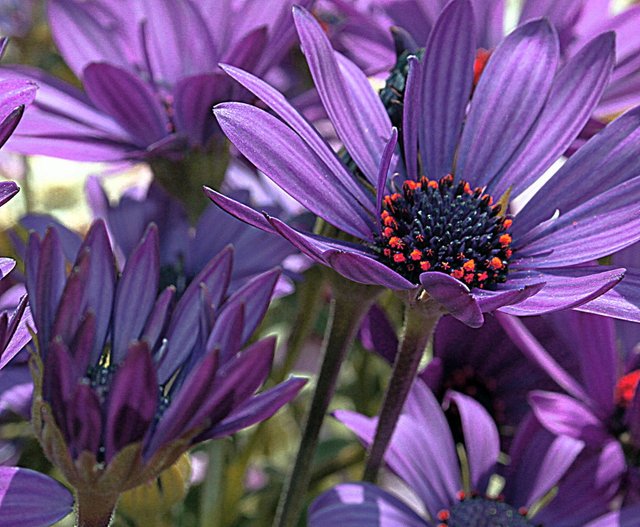 They want to be picked. They yearn to be loved. Shouldn't we all want to be? Let's see your indigo flowers!!!

Today is Saturday, so we all know that it is #Caturday!! Grab your cat and see if you can't make her/him give her best smile!! Let's see your best cat!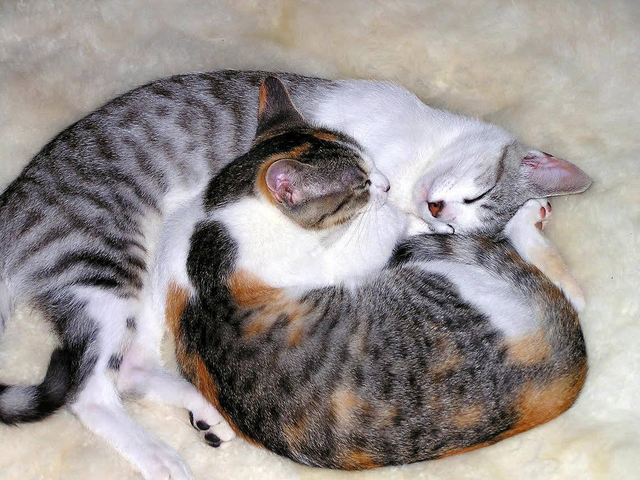 A picture of my two little kitties, when they were a little bit younger, all cozy and napping on a soft rug. They used to find comfort in the company of each other until the male decided he was the boss. We all know how that story ends... Happy #Caturday!!
Find your cat
Make it strike a pose - or whatever :)
Click it
Post it
Make sure you hashtag #caturday
You are done!!!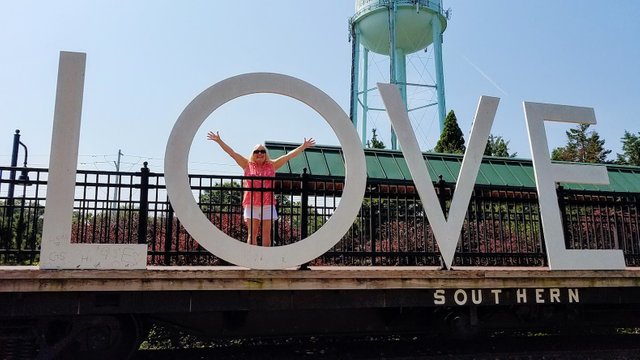 ¸.♥´¸.•♥*¨) Let the sun shine in on your life
So the joy may touch your soul
(¸.•´♥ (¸.•´ ♥
And just like that, this post is over! I hope you enjoyed these prose-laced words. As always, I wish you an amazing day and thank you for stopping by and giving me a read.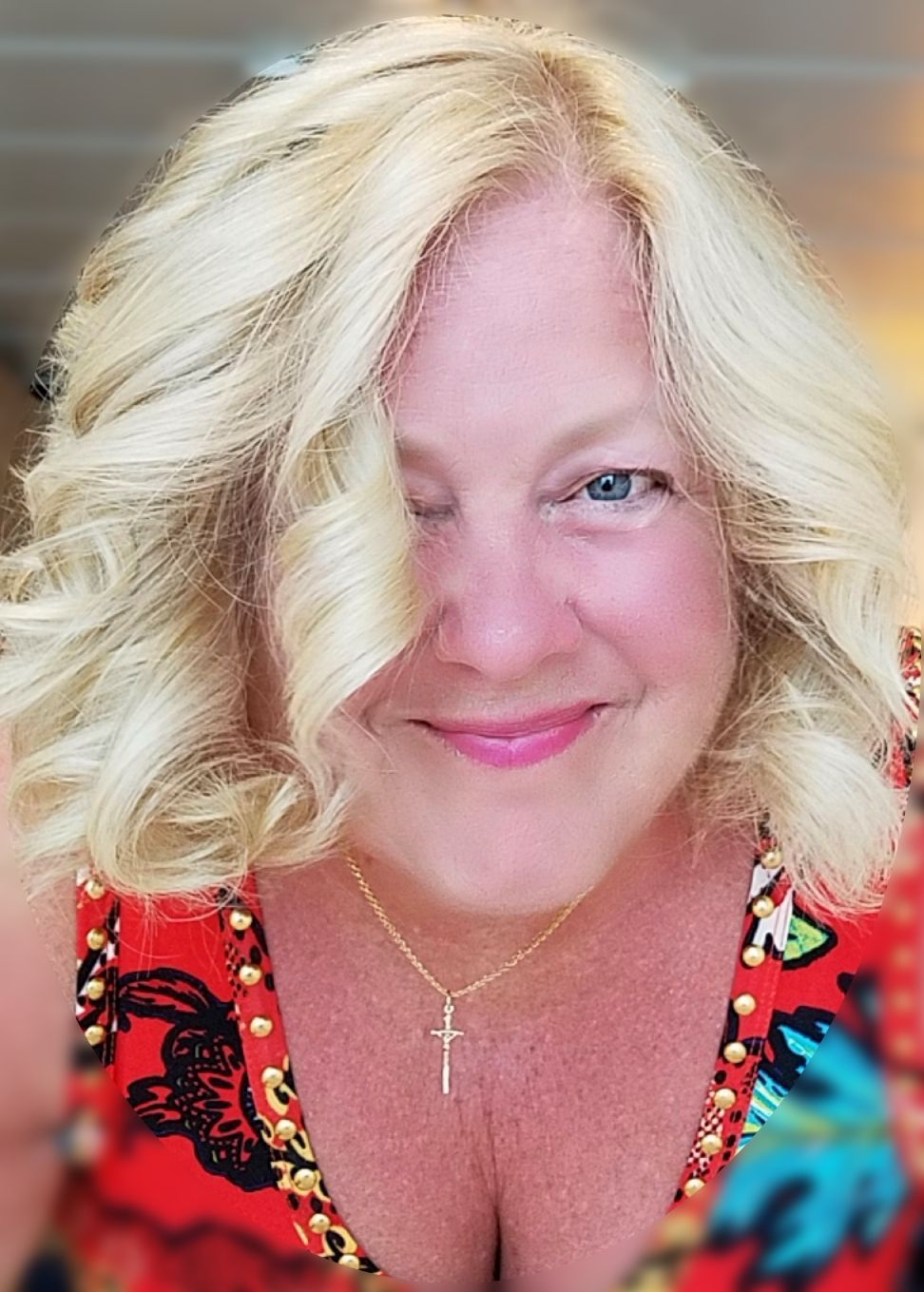 ---
Thank you for visiting my post 💖 Because of you, I come back to post again and again, I am encouraged by you, for the time you take to visit, comment or even upvote. For all of these reasons, I am eternally grateful. Don't ever forget what a wonderful world we live in, people. Let's hold hands around the globe and make this earth really spin. Some days, it is not as easy to see, how wonderful it really is. Kindness counts. Wherever you go, whatever you do.
I always post this poem down at the bottom of my posts. It is one that has become so near and dear to my heart. I only post the most famous part of it, but, wanted to post it in its entirety today.

they set my aunts house on fire
i cried the way women on tv do
folding at the middle
like a five pound note.
i called the boy who use to love me
tried to 'okay' my voice
i said hello
he said warsan, what's wrong, what's happened?
i've been praying,
and these are what my prayers look like;
dear god
i come from two countries
one is thirsty
the other is on fire
both need water.
later that night
i held an atlas in my lap
ran my fingers across the whole world
and whispered,
"where does it hurt?"
it answered,
"everywhere"
"everywhere"
"everywhere"
warsan shire

#Steemusa is a growing community of quality-content people from the United States or those living here. Check us out on Discord!