Alfred Hitchcock once said
"Zadar has the most beautiful sunset in the world, more beautiful than the one in Key West, in Florida, applauded at every evening."
Its true! He said it 1964.
Today in the year 2019 I am walking the same promenades of this oldest continuously-inhabited Croatian city. Rich with history, a mix of Roman and Venetian architecture.
I am not armed with a spear and shield, but with a Nikon, and ready to shoot sunsets! I am a sunset chaser, and I absolutely love the sunset here.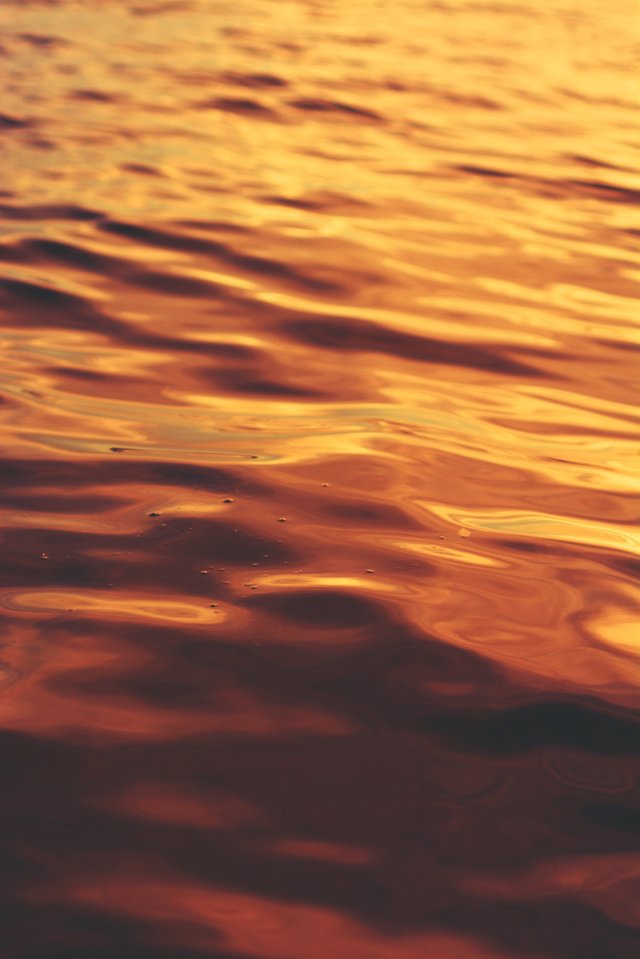 There is something magical about the red and yellow lights, when the sun is just about to sink down below the horizon. It is as if it's the most cozy photo filter you can get, but naturally.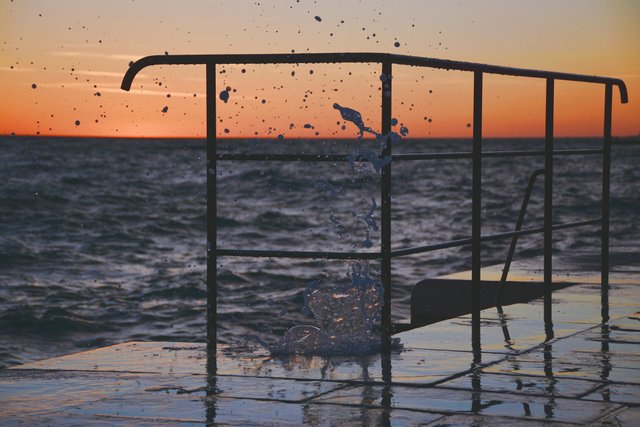 I used the sunset here as a smooth warm background gradient, covering the upper third portion of the photo, while I generated interest in the foreground with the wave splashes.
I also wanted to create a contrast between the unpredictable organic water shapes, and the firm, geometric railing that is merely a silhouette because of the sun setting behind it.
In the past, many times I would want to capture the sunset only to realize I have not brought my camera with me. But I've learned from my mistakes, and now I carry it all the time! I sleep with my camera, I bath and go on dates to the cinema and opera with her.
😍 We are the perfect couple - No wave can crush us! 😤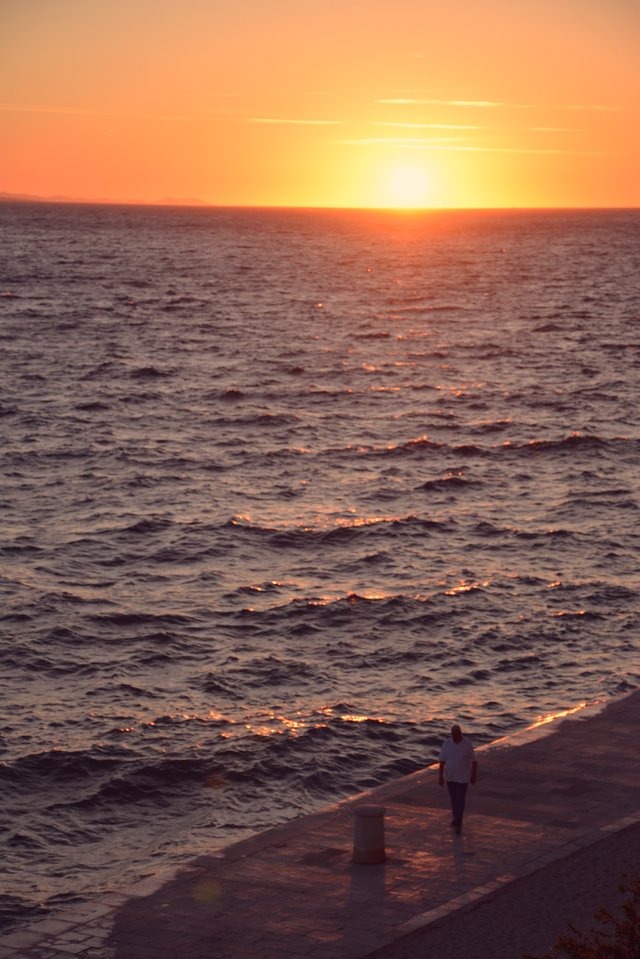 No, that's not the old mister Hitch, just a random Zadar citizen.
In 1964. Alfred Hitchcock visited Zadar, and said the famous line about the sunset. A day later he was photographed by the famous photograph Ante Brkan (1918 - 2004).
See portrait of Alfred Hitchcock here
Wipe your lenses ladies and gentlemen.
When chasing sunsets keep your lens clean! If you don't, you will get pretty disappointed when you get home, and check your shots on the big screen. Shooting directly for the sun with a dirty lens will show all the grease and dust marks on your lens.
No, it's not spooky ghosts or trapped souls, it's either dust, fingerprints or moisture, infesting your beautiful sunset shot like a Xenomorph facehugger. Trust me, I've ruined so many great shots because of this! But hey, that's why you got me now. I've got a PhD in trial and error.
Enjoyed the ride?
Consider leaving an upvote, follow to stay updated, and comment if you wanna connect. I'd love to hear from you.
Tell me what do YOU like the most in the town you are currently at? :) And are there buildings left from ancient empires? I'll post more about Zadar and its architecture in the future, and some other cities, but also villages.
Have a good one my Steemian friends!
Check my previous posts here:
Thank you for reading! <3
All images and text are my original content. ©2019 direwolfslair All rights reserved.